"If they're good enough, they are old enough," said the legendary Manchester United manager Sir Matt Busby when cynics questioned his philosophy of fielding youngsters in an age when experience triumphed over talent.
The Premier League has seen some world-class talents find the back of the net for fun.
Some have become legends of the game, while some could not quite live up to their hype in the latter stages of their careers.
Here's a look at the five highest-scoring teenagers that the Premier League has ever seen.
5. Nicolas Anelka (19 goals)
Nicolas Anelka made his professional debut in the year 1996 and retired in 2015. In that period, the French striker played for no less than 12 clubs all across the globe.
Hugely talented, a 17-year-old Anelka left his boyhood club Paris Saint-Germain to join Arsenal in the Premier League, where he was an instant success.
During his tenure at the Highbury, the Frenchman won a league title, an FA Cup and scored 19 goals as a teenager for Arsene Wenger's side before departing for Real Madrid.
4. Mason Greenwood (19 goals)
Manchester United star Mason Greenwood's goal against Leeds United in the Premier League opener at Old Trafford moved him into the top five of this elite list.
At the club since the tender age of six, the 19-year-old Greenwood has already amassed 107 appearances across all competitions.
Out of the 31 goals he has scored for the Red Devils, 19 have come in the Premier League.
Greenwood's latest league goal was against Southampton in the 1-1 draw at St Mary's.
Two-footed and capable of playing anywhere across a front three, Greenwood is tipped to break all scoring records at Old Trafford.
3. Wayne Rooney (30 goals)
Wayne Rooney is a bona fide Premier League legend. The former Manchester United and England captain burst into the scene for Everton as a 16-year-old.
Just five days before his 17th birthday, Rooney brought the Premier League to a standstill by scoring a last-minute goal against Arsenal to end Arsene Wenger's side's 30-match unbeaten run.
Great performances week in, week out for the next two years prompted United manager Sir Alex Ferguson to splash the cash on Rooney and bring him to Old Trafford, where he reached even greater heights and scored 30 Premier League goals as a teenager.
Rooney eventually went on to become the all-time top scorer for both United and England.
2. Robbie Fowler (35 goals)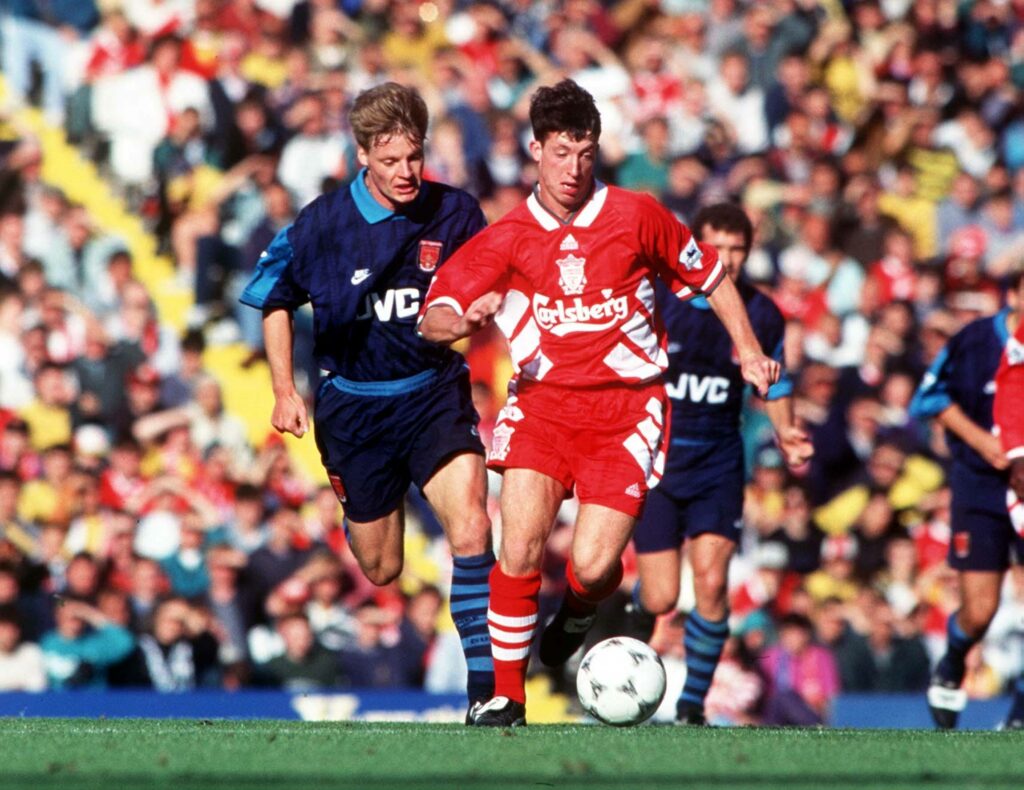 Robbie Fowler was already a talked-about youngster before he made his Premier League debut courtesy of his goalscoring exploits for Liverpool's youth ranks.
But not many could have anticipated the sort of impact he would have at Anfield, where the Kop bestowed the moniker of 'God' on him.
A gifted finisher, Fowler scored on his senior debut in a League Cup tie against Fulham and then scored five in the return leg at Anfield.
He showed similar prowess in front of the goal in the Premier League, amassing 35 league goals for Liverpool before his 20th birthday.
1. Michael Owen (46 goals)
Like Fowler, Liverpool's Michael Owen scored on his senior debut as a 17-year-old against Wimbledon at Selhurst Park.
The Chester-born striker finished his teenage years with 46 goals to his name.
One of the youngest recipients of the Ballon d'Or award, Owen finished twice as the Premier League's top scorer as a teenager.
A move to Real Madrid and consistent battles with injuries robbed Owen of a glittering career.