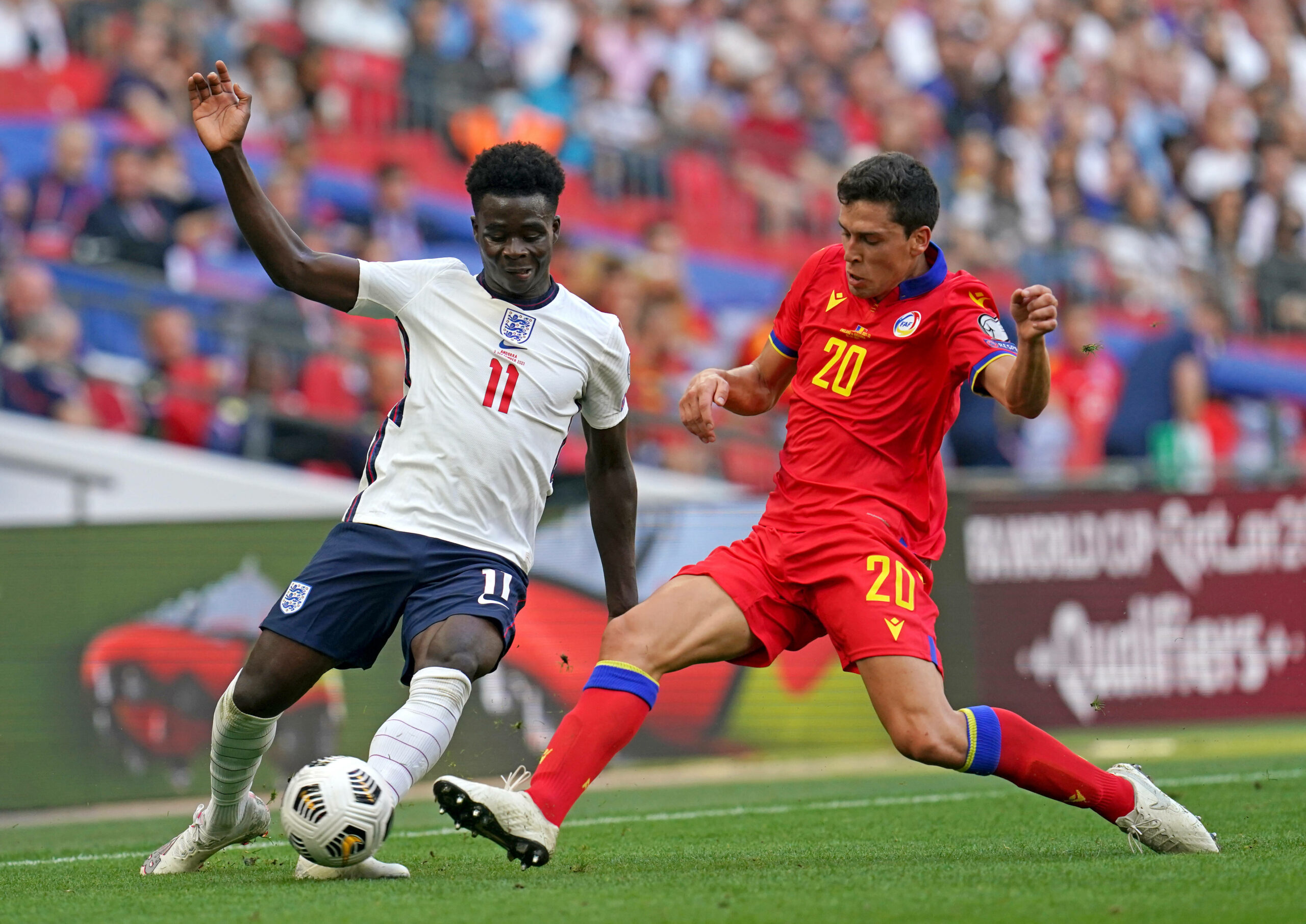 A selection of Arsenal fans on Twitter were delighted with the performance of Bukayo Saka during England's 4-0 win over Andorra at Wembley Stadium on Sunday.
The Three Lions were heavy favourites for the World Cup qualifier, but they were leading by just one goal at the half-time interval scored by Jesse Lingard.
Saka played a key part in the goal with a cross that deflected into the path of the Manchester United attacker.
The hosts eventually bagged their second goal in the 72nd minute, with Harry Kane converting a penalty.
The game ended 4-0 in the Three Lions' favour. Saka bagged another assist for Lingard in the 78th minute.
Five minutes from time, it was vice-versa with Saka scoring with a powerful header from a Lingard cross.
Both Saka and Lingard had fantastic games. The latter was adjudged the man of the match on his 20th birthday.
Some Arsenal fans were very pleased for him, and here are a few reactions on Twitter.
Saka has had a slow beginning to the current campaign for the Gunners, which is justifiable as he was barely involved in pre-season after his European Championship exploits.
The €65 million-rated star appears to be hitting his stride, and he will have a key role to play for the north London club, who are currently rooted to the bottom of the league.
The Gunners have failed to register a point from their opening three games for the first time in 67 years. They need a huge turnaround when the season restarts.
Saka and Emile Smith-Rowe were influential in their change in fortunes earlier this year. The fans will hope to see the best of both graduates after the international break.
Stats from Transfermarkt.com
Read: Nabil Fekir reveals real reason behind failed Liverpool move in 2018.