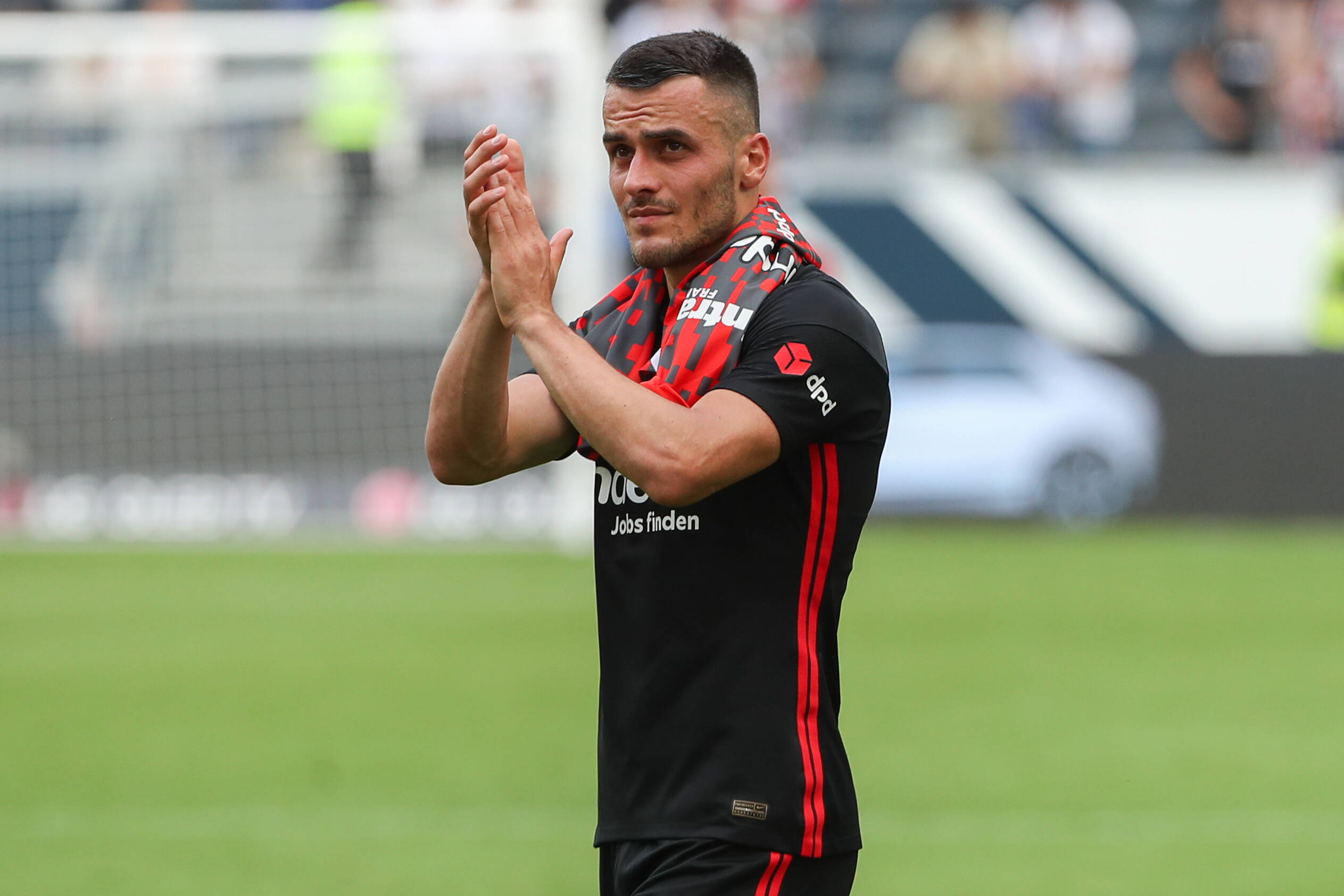 The reports about Eintracht Frankfurt's giving Lazio the wrong email address to prevent them from buying Filip Kostic sparked plenty of chatter in the football world.
According to Gianluca Di Marzio, Lazio were willing to pay €10 million plus €2m in add-ons to secure the winger's services.
However, Frankfurt reportedly gave the Serie A club a false email address and told Kostic that no bid had been made.
The player's agent seemingly discovered what happened and forwarded a screenshot of the offer to his client.
Kostic was understandably unhappy with the club and failed to turn up for Frankfurt's game against Arminia Bielefeld on Saturday.
Subsequent reports from Germany now claim that Eintracht have denied giving Lazio the wrong email address.
They say that Lazio forgot the 'k' in Frankfurt and admitted as much when they resubmitted the offer in the final stages of the transfer window.
Our view
Quite where the truth lies on this one is anyone's guess, although it does highlight how important it is for journalists to verify their stories.
Di Marzio is generally viewed as being reliable, but only he will know whether he has dropped a clanger by sharing this particular story.
Providing balance to proceedings by asking Eintracht to comment on the matter should have been his first port of call.
Given that he makes no mention of contacting the club to get their side of the story, it would appear he has gone public purely based on information from a source.
Had he spoken to Eintracht, they would have had the opportunity to confirm or deny the story, and Di Marzio would have covered all bases.
In an age where 'fake news' is increasingly prevalent, Di Marzio left himself open to criticism by not adhering to the ethos that journalism's first obligation is to the truth.
Read: Raiola's eye-watering demands point towards Haaland signing for PSG.