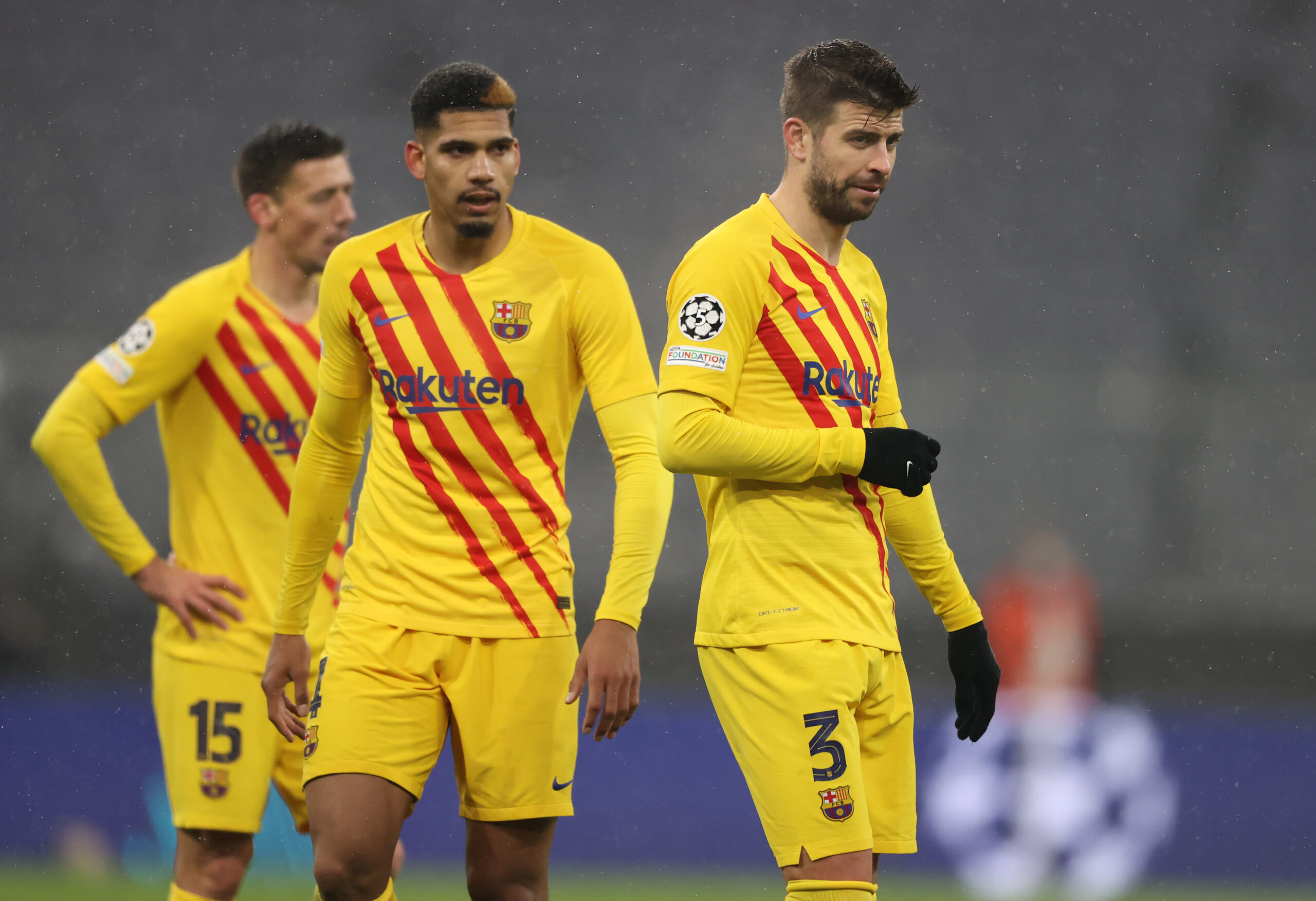 There was a time when Barcelona were the most feared side on the planet.
Lionel Messi, Andres Iniesta, Xavi, Carles Puyol, Samuel Eto'o, David Villa, Dani Alves and goodness knows how many other world-class superstars. Manager Pep Guardiola had built arguably the greatest club side of all time.
Fast forward a decade, and those days are long gone. The Catalan giants have exited the Champions League in the group stage and will be playing Europa League football for the first time since 2004.
And here's the thing – it's not even that much of a shock. They've been well below their standards for a while, and they're not even favourites to win the Europa League.
So, where did it all go wrong?
Losing Messi
From 2004/05 through to 2020/21, Barcelona always made it through the Champions League group stages. These happen to be the same seasons when Messi was around.
Naturally, when you lose your greatest ever player, there is going to be a drop-off. However, not many expected it to be so sudden and so steep.
From their six games in Europe, La Blaugrana have scored just two goals – only Dynamo Kiev and Malmo have scored fewer. For context, the fewest they scored in a single group stage with the Argentine was seven.
Would they have beaten Bayern Munich with Messi? No, probably not. After all, they lost 8-2 against the same opposition with him in the side. But it wasn't the games against the Germans that cost them.
Instead, it was the results against Benfica, who they finished one point behind. They lost 3-0 away and drew 0-0 at Camp Nou. If they had picked up just one more point from these games, they would have progressed.
This is where you'd expect Messi to make the difference. When you've got a man with over 750 career goals in your team, you're more likely to score goals.
But he's gone now, and they're relying on free transfers and flops to get them the goals.
After years of poor signings and mountainous debt, they've ended up playing Sergino Dest at right-wing against the best team in the world in a game they need to win. For a club of their stature, this is utterly outrageous.
The defence
The La Liga side weren't just struggling for goals. They also conceded nine goals, which is their most in a group stage since the 2000/01 season. In that time frame, they've conceded five or fewer in all but two seasons.
The simple truth is their defence hasn't been good enough for the top level for a few years now. Every year since 2017, they have suffered at least one humiliation against a top side.
And the problem is they've stuck with most of the same players that have been part of these embarrassments. Have a look at their backline from their worst Champions League results in recent years.
Paris Saint-Germain 4-0 Barcelona (February 14, 2017)
Ter Stegen
Roberto – Pique – Umtiti – Alba
Busquets
Roma 3-0 Barcelona (April 10, 2018)
Ter Stegen
Semedo – Pique – Umtiti – Alba
Busquets
Liverpool 4-0 Barcelona (May 7, 2019)
Ter Stegen
Roberto – Pique – Lenglet – Alba
Busquets
Barcelona 2-8 Bayern Munich (August 14, 2020)
Ter Stegen
Semedo – Pique – Lenglet – Alba
Busquets
Barcelona 1-4 Paris Saint-Germain (February 16, 2021)
Ter Stegen
Dest – Pique – Lenglet – Alba
Busquets
Bayern Munich 3-0 Barcelona (December 8, 2021)
Ter Stegen
Araujo – Pique – Lenglet – Alba
Busquets
Aside from the right-back position and swapping out Samuel Umtiti for Clement Lenglet, they haven't made any changes in five years.
They've persisted with players who have proven year after year that they aren't capable at this level. They've been so preoccupied with finding replacements for Neymar and Iniesta that they completely neglected their defence.
Gerard Pique and Sergio Busquets used to be amongst the best in the world in their position and are undeniably Barcelona legends. But their best days are way behind them, and they can't cope up against the top sides.
Jordi Alba offers a lot going forward but leaves plenty to be desired at the back. Marc-Andre ter Stegen was one of the world's top goalkeepers for a short period but has suffered a sharp drop.
They've been in dire need of top-class defensive reinforcements for ages, but now it's too late. They've racked up too much debt, leaving them relying on bargains. They'll have to hope that they unearth a gem out of nowhere.
Everyone talks about Barcelona's failings in the transfer window, regarding the likes of Ousmane Dembele, Philippe Coutinho, and Antoine Griezmann.
But perhaps their biggest shortcoming was their inability to replenish a defective backline.
The squad
As an extension to the last two points, Barcelona's squad isn't very good.
Have a look at their current roster. How many would start for Liverpool? How many would start for Bayern Munich? How many would start for Manchester City?
Frenkie de Jong would maybe get a look-in. Pedri, Gavi and Ansu Fati would be useful young prospects but wouldn't be starters right away. Memphis Depay could be a good rotation option. But that's about it.
How on Earth, after years of spending big, have they allowed their squad to become so mediocre?
The managers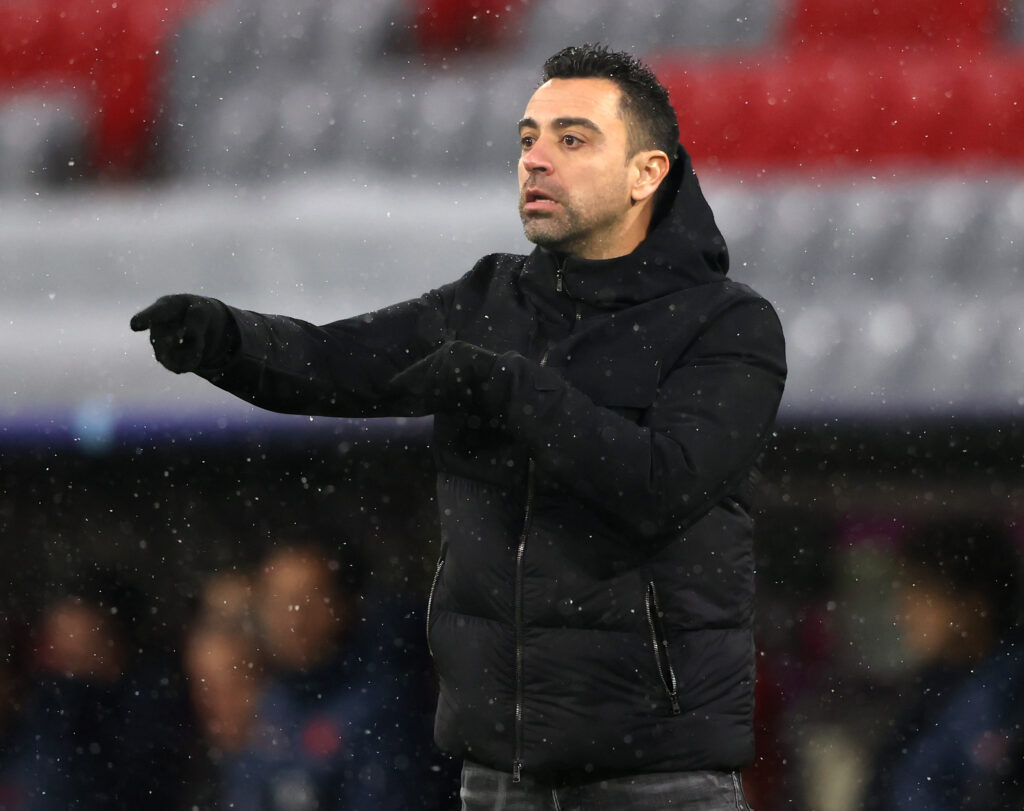 On top of all of that, they haven't had a top-level manager since Luis Enrique left in 2017.
Ernesto Valverde won a couple of league titles, but question marks remained over whether it was down to him or the quality at his disposal. Quite often, his tactics didn't seem to go very far beyond 'pass to Messi'.
Then he was replaced by Quique Setien, who was frankly an absolute car crash. The football was uninspiring, the results weren't coming, and he failed to win a single trophy in his brief reign.
Ronald Koeman was the next to take over. His time in charge had some ups and downs, but you could tell that he was never the right man for the job.
Now, it's the relatively unproven Xavi's turn. He's been dealt an awful hand, but it will be interesting to see how he does. Given the situation, it's only fair that he's given time to turn things around.
Read also: The decisive games in the Europa League group stage.