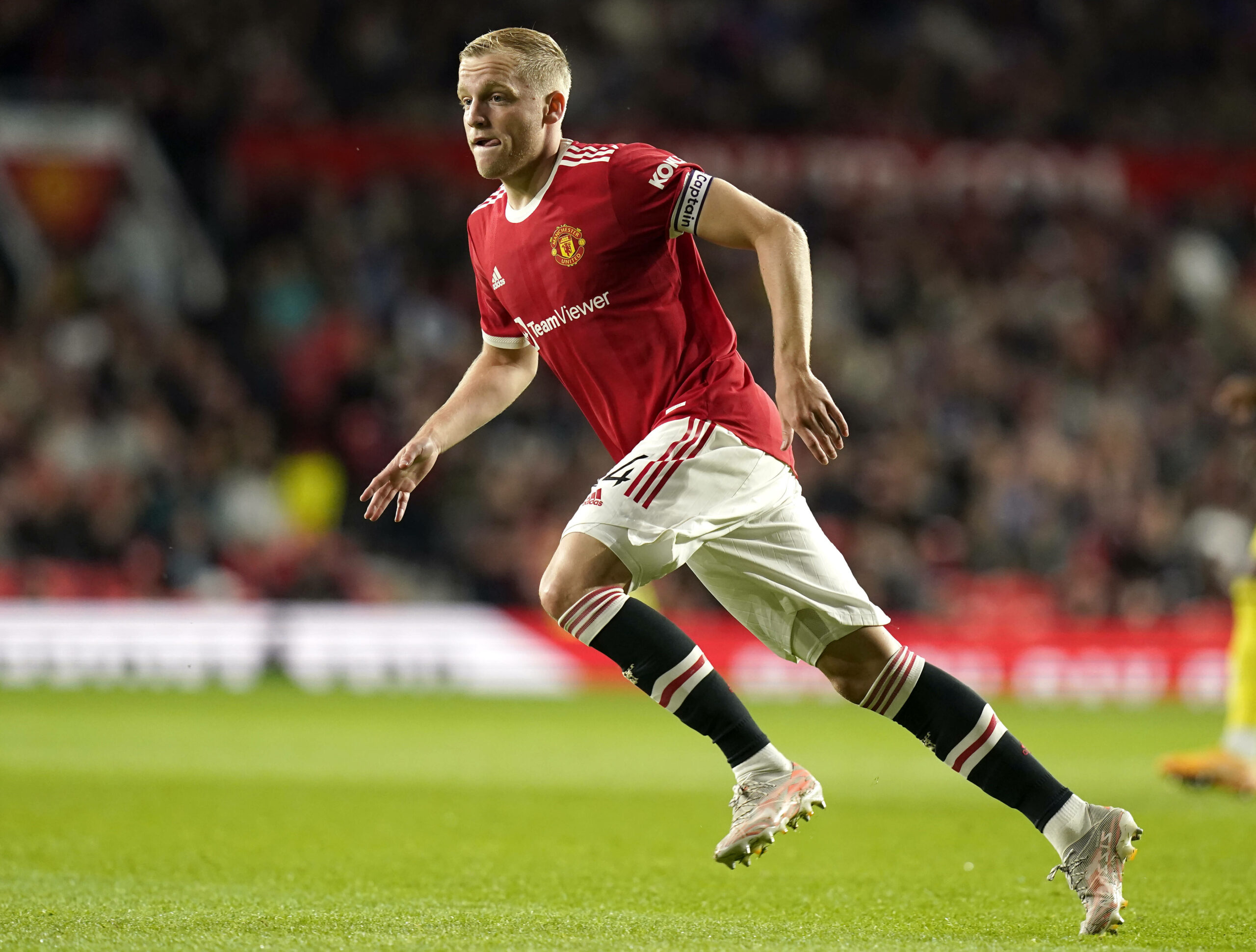 Donny van de Beek's agent has warned Manchester United over his client's lack of first-team opportunities.
The midfielder has struggled to make his mark since joining United from Ajax in 2020 and was linked with a move away from the club this summer.
However, van de Beek has remained at Old Trafford despite failing to feature in any of the club's Premier League games this season.
His agent Guido Albers has now told talkSPORT that van de Beek is willing to wait for his chance but has warned United that his patience may eventually run out.
"Last season was really painful because he didn't play much – he was ready for this," said Albers.
"It's about choices and timing you have to accept. He signed a six-year contract, but he wants to play.
"In the last few weeks, he showed he is ready for the new season, and he showed what the club likes to see.
"So we will see in the next few months whether the club will use him or not.
"Hopefully, they will use him – if not, we have to find other solutions. But I don't think it is necessary.
"In the next month, it will be clearer that Donny can be a really good Man United player and please the fans who are supporting him all the time.
"He will succeed."
Our view
Much was expected from van de Beek when he joined United, but he has struggled to force his way into the first-team picture.
With Paul Pogba and Bruno Fernandes viewed as the club's main playmakers, the Netherlands international has had to settle for a bit-part role.
While many people see van de Beek as an attacking midfielder, his man-of-the-match performance in a deeper role Istanbul Basaksehir in the Champions League last season highlighted his versatility.
Van de Beek previously featured in that position for Ajax, and he undoubtedly has the talent to shine there if given the opportunity by Ole Gunnar Solskjaer.
The United manager has favoured Scott McTominay and Fred in central midfield, but neither player possesses van de Beek's ability on the ball.
His agent hinted that the Dutch star will get a chance to impress in the next month – let's hope he grabs the opportunity with both hands.
Read: Chelsea star in a pickle after West Ham United transfer snub.