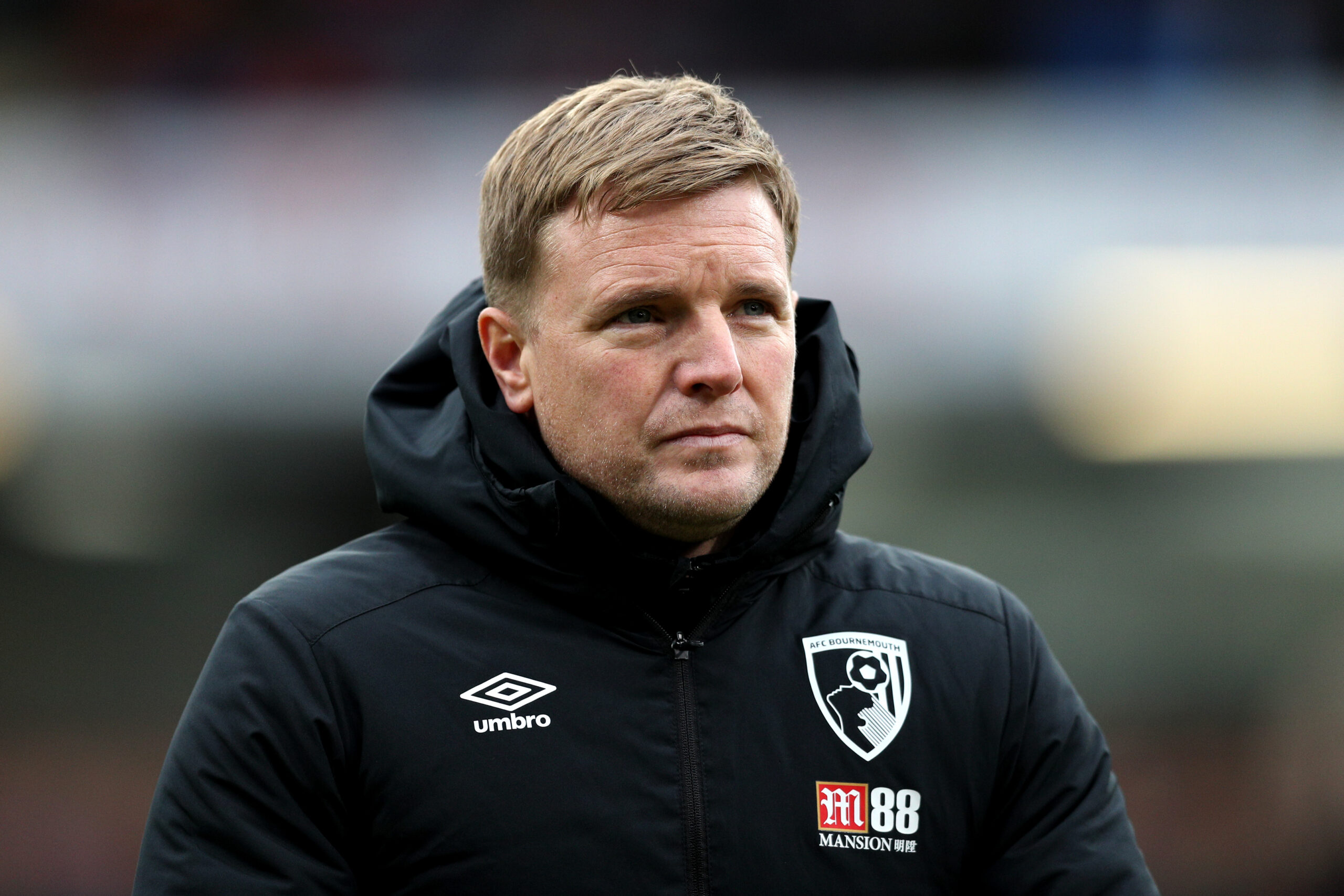 The recent multi-billion pound takeover has got Newcastle United fans excited. Gone are the days of Mike Ashley's bare minimum policy, and now is the time for some ambition.
One of the first tasks for the new owners was to deal with the manager. Steve Bruce had become an incredibly unpopular figure at St James' Park, following months of uninspiring performances and underwhelming results.
Bruce was sacked shortly after the takeover, departing after the 3-2 home defeat to Tottenham Hotspur.
Since then, there have been a whole range of managers linked with the job, including the likes of Antonio Conte and Jose Mourinho.
But, after two weeks of searching, it seems as if Newcastle have found their boss – Eddie Howe.
Considering some of the names that have been touted for the vacancy, Howe isn't exactly someone who will get the fans excited.
If the new owners are as ambitious as they claim to be, you'd have thought that they would bring in someone with more pedigree.
However, you also need to be realistic. Newcastle are currently in 19th place, having picked up just four points from their opening ten games.
Top-level managers would need some serious persuasion to willingly join a relegation battle.
But anyway, enough about who it could have been. Is Howe what the Magpies need right now?
We guess we'll have to wait and see, but Bournemouth fans would give glowing reviews of the 43-year-old.
When he took over at the Cherries, they were at the bottom of League Two and in serious financial trouble. Having taken a 17 points deduction, relegation to non-league could well have forced them into liquidation.
But Howe came in and managed to keep them up. The following season, he managed to guide them to promotion, despite operating under a transfer embargo.
In League One, he had Bournemouth fighting for automatic promotion mid-way through the season. That was until January when he departed for Burnley.
The Cherries ended the campaign in sixth, before losing to Huddersfield Town in the play-offs.
A lot is made of Howe's time at Turf Moor, but in reality it was reasonably solid. He finished in eighth in his debut season and finished 13th in the year afterwards.
He left Burnley during the early stages of the 2012/13 season due to personal reasons.
Sure, he didn't do as well as Sean Dyche, who replaced him at the Clarets. Nonetheless, he was hardly the miserable failure that some make him out to be.
Howe arrived back at Bournemouth, with the team in a relegation battle in League One. Under previous manager Paul Groves, they had won just one of their opening 11 league fixtures.
But Howe's return sparked them back into life, and they went on to lose just one of their next 21 outings. This propelled them from 19th to second.
A five-game losing streak threatened their promotion charge, but they ended the season with 25 points from their last nine games, leaving them in the automatic promotion spots.
Bournemouth were now in the Championship, where they were expected to struggle. But they stayed up with ease, finishing in tenth.
But it was in the 2014/15 season where things got really special. The south coast club reached the top flight for the first time in their history, accumulating 90 points to win the Championship title.
Many have dismissed this achievement, as they were later fined for Financial Fair Play breaches.
However, this narrative is greatly exaggerated, and the fine was later reduced in a settlement following the EFL's admission that they did not deliberately break any rules.
Premier League sides were rubbing their hands together at the prospect of facing Bournemouth, thinking that they would be the division's whipping boys.
But the Cherries gave a good account of themselves, comfortably avoiding a relegation battle in the first four seasons and even finishing as high as ninth.
But eventually the bubble burst. Despite a final-day victory at Goodison Park, Bournemouth were relegated back down to the Championship in 2020.
This is what has left many Newcastle fans dissatisfied with the links to Howe. Is a manager with relegation on his CV really what they need in a relegation battle?
But this shouldn't invalidate his previous successes. Jurgen Klopp was relegated with Mainz. Antonio Conte took Arezzo down. Arsene Wenger was relegated with Nancy. They all went on to be world-class managers.
Rafa Benitez – a man who Newcastle supporters would welcome back with open arms – has two relegations to his name.
Brendan Rodgers had Reading in a relegation battle in the Championship before being sacked. David Moyes was a car crash at Manchester United, Real Sociedad and Sunderland, but look at the job he's doing right now at West Ham United.
Another concern over Howe is his record in the transfer market. Many have pointed to a number of his biggest signings, many of whom didn't work out.
But again, this point has been exaggerated. Sure, Jordon Ibe was a disaster, being signed for a then-club record £15 million and being released four years later.
However, there were also some huge successes. Callum Wilson cost the Cherries £3m back in 2014. After six years of excellent service, he was sold for £20m – to Newcastle of all clubs.
Tyrone Mings was brought in for £8m and sold for £25m. Nathan Ake was signed for £20m in 2017 and moved to Manchester City for over double that fee.
Arnaut Danjuma was sold for £25m to Villarreal this summer, having been signed for around £13m two years earlier. Aaron Ramsdale was let go at a profit of around £17m. Matt Ritchie arrived for £400,000 and later sold for £13m.
Even Dominic Solanke, who is one of the examples given as a waste of money at £19m, is starting to produce the goods now.
He has scored 11 goals in 16 appearances this season. A player scoring at this rate in the Championship tends to fetch a fee of over £20m – such as Ollie Watkins and Neal Maupay.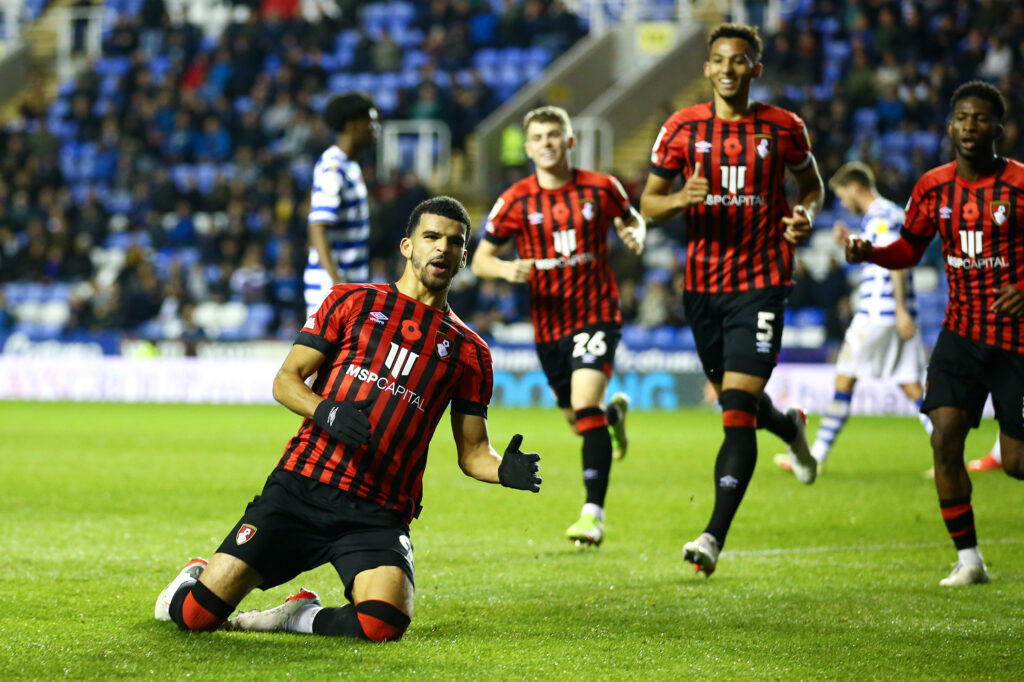 So, he did a great job at Bournemouth, and his record in the transfer market is better than he's given credit for. It's a good appointment for Newcastle, right?
Well, question marks remain over whether he's what the Magpies need right now.
In their five seasons in the Premier League, Howe's Bournemouth conceded 330 goals. That's an average of 66 per season – only West Bromwich Albion and Southampton shipped more in 2020/21.
This is the problem that Newcastle are facing right now. They have let in 23 goals in 10 outings. If they wish to avoid relegation, they will need to tighten up at the back.
Perhaps a manager with a better defensive record would have been a better fit. Nonetheless, if he can keep them up this term, he could be the right man to lead them going forward.
Read also: 10 games in – Premier League Team of the Season so far.