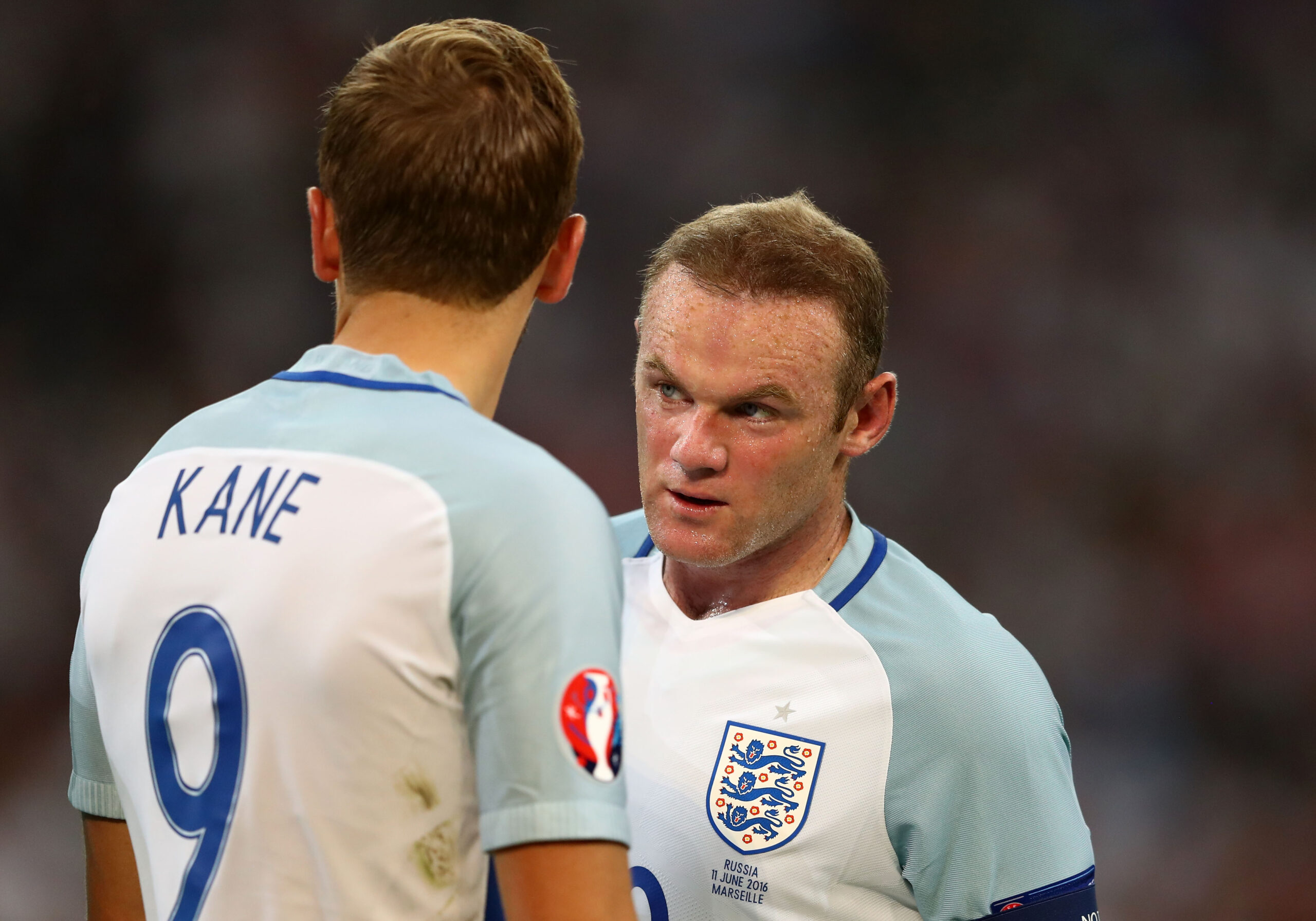 On Monday night, England travelled to San Marino to complete their World Cup qualifying campaign. And they did resoundingly, winning 10-0 to secure top spot.
Manager Gareth Southgate usually rotates for the fixtures against the minnows, giving his biggest names a rest.
But on this occasion, he gave captain Harry Kane a start. He took full advantage, finding the net four times in the first half.
This has put him just five goals short of England's all-time goal record. He will be hoping to break that record over the next year.
Here is every player to have scored over 40 goals for the England national team.
6) Michael Owen – 40 goals in 89 appearances
Had his career not been decimated by injuries, there's a good chance that Michael Owen could have held the England goal record. But the Ballon d'Or winner has to settle for sixth place.
The former Liverpool man burst onto the scene as a youngster, making his debut aged just 18. A few months later, he scored a fine solo goal in a World Cup round of 16 tie against Argentina.
In the knockout stages of major tournaments, Owen excelled. He played in four knockout games and scored in all of them, netting against Argentina, Denmark, Brazil and Portugal from 1998 to 2004.
5) Jimmy Greaves – 44 goals in 57 appearances
Out of the players on this list, Jimmy Greaves has the best strike rate. His 44 goals in 57 appearances gives him a goal-per-game ratio of 0.77. For comparison, Cristiano Ronaldo's career ratio is 0.73 goals per game.
In addition, he was part of the 1966 World Cup-winning squad. He played in all three group stage games, although he missed the knockouts due to an injury.
Greaves holds the record for the most hat-tricks for the England national team, netting six (two vs Northern Ireland, one vs Luxembourg, Scotland, Peru, and Norway).
On top of this, he managed to bag four on two occasions (vs Northern Ireland and Norway).
4) Gary Lineker – 48 goals in 80 appearances
When it comes to stepping up in the big games, there were few for England who could do it as well as Gary Lineker. The forward was prolific at World Cups, scoring ten goals in 12 appearances.
His first World Cup goals came against Poland in 1986, as he hit a hat-trick to take his side through to the knockout stages.
He added a brace against Paraguay in the round of 16 and bagged one more against Argentina in the quarter-finals to wrap up the Golden Boot.
Four years later, he added four more goals to his tally. He netted in the opening game against Republic of Ireland, before hitting two penalties in the quarter-final against Cameroon.
But his biggest England goal came in the semi-final against West Germany, equalising with ten minutes to go to take the game to extra time.
3) Harry Kane – 48 goals in 67 appearances
Harry Kane is currently England's best goalscorer by a mile. The next highest active goalscorer is Raheem Sterling, who has bagged 18 on the international stage.
In truth, it's only a matter of time before Kane breaks the record. He will be hoping to have it wrapped up by the end of 2022.
And his record at tournaments is very impressive. Aside from a disastrous Euro 2016 when he was bizarrely put on corners, the captain has been England's top scorer in each of the last two competitions, winning the Golden Boot at the World Cup with six and adding a further four at the European Championships last summer.
His total of ten is the most of any English player at major tournaments, level with Lineker. If he could help England win a trophy, he could go down as the national side's greatest ever player.
2) Bobby Charlton – 49 goals in 106 appearances
Charlton was the record holder for over 50 years, first taking the title in October 1964 and holding it until September 2015.
But there is one main thing about the former Manchester United man that separates him from the rest on this list.
He was a midfielder. England's next top-scoring midfielder is Frank Lampard, who got 29 in the same number of caps.
The peak of Charlton's international career came at the 1966 World Cup. He scored three goals, including a brace against Portugal in the semi-finals, as they lifted their only piece of silverware in history.
A few months later, he was named the recipient of the Ballon d'Or, beating Portuguese legend Eusebio by just one point.
1) Wayne Rooney – 53 goals in 120 appearances
Finally, we've got England's all-time top goalscorer. The Man Utd legend sealed the record with a penalty against Switzerland at Wembley on September 8, 2015.
And yet, there are still several question marks over his international career. While he holds the record, he's been accused of not turning up on the big stage.
As a teenager, he was brilliant at Euro 2004. He scored four group stage goals before getting injured in the quarter-final against Portugal. Had he stayed fit, the Three Lions may well have won the tournament.
However, that was the only tournament in which he scored more than one goal. In 2006, he was unable to score and was sent off in the quarter-final, again against Portugal. And in 2008, he was part of a side that failed to qualify.
His only World Cup goal came in the group stages of 2014 against Uruguay, and his only knockout goal came from the penalty spot in the Euro 2016 round of 16 defeat to Iceland.
Nonetheless, it's an impressive achievement to be the record goalscorer for your country.
Read also: Why regular international breaks are necessary.