European World Cup qualifying came to a close last night, and we now know ten of our 13 UEFA nations who will participate in the World Cup in Qatar.
The ten group winners progressed to the tournament automatically, while all second-placed teams advanced to the second round along with two Nations League group winners.
Those 12 teams will compete in play-offs, with three advancing to the tournament. Here is how every group ended up.
Group A
Qualified: Serbia
Play-offs: Portugal
Eliminated: Republic of Ireland, Luxembourg, Azerbaijan
Top scorer: Aleksandar Mitrovic (8)
Group A was one of the most eventful groups of the campaign, and it went right down to the wire. Portugal hosted Serbia, with the visitors needing a win to claim top spot.
After falling behind early on, Serbia looked like they would have to settle for a play-off place. However, Dusan Tadic equalised in the first half, and a late Aleksandar Mitrovic header booked their place in Qatar.
As for Portugal, they were left to rue the reverse fixture. They let a two-goal lead slip and had a goal controversially ruled out when the officials alleged that Cristiano Ronaldo's shot had not crossed the line.
2022 is likely to be Ronaldo's last chance to win the World Cup. It's the final piece of the puzzle in his incredible career, and it's one he will not want to miss.
Group B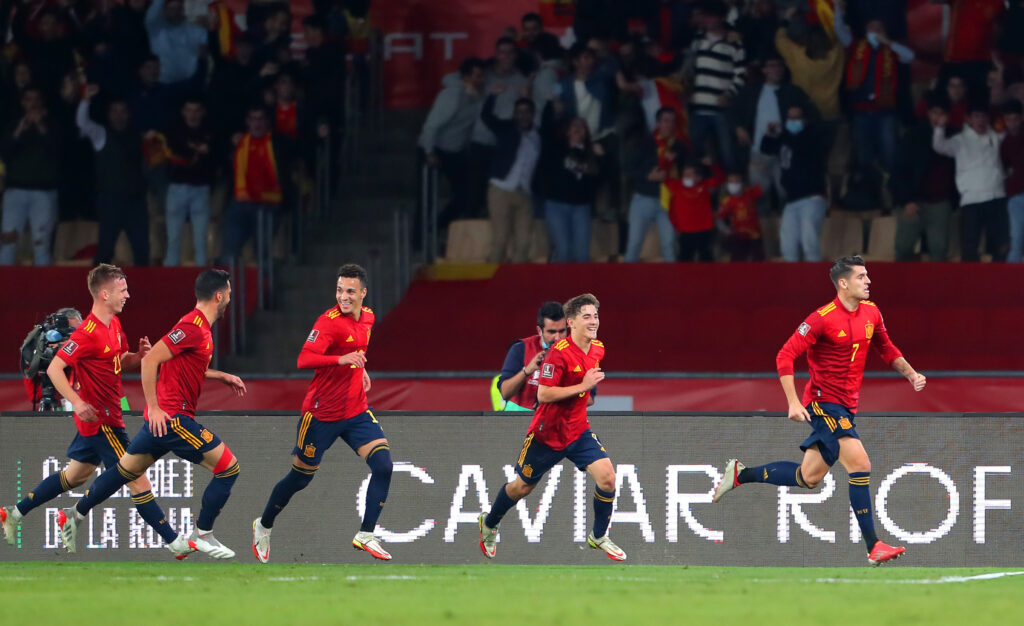 Qualified: Spain
Play-offs: Sweden
Eliminated: Greece, Georgia, Kosovo
Top scorer: Khvicha Kvaratskhelia, Ferran Torres, Alexander Isak (4 each)
This group also went down to the final game, with Spain welcoming Sweden to La Cartuja for a place at the tournament.
Spain won 1-0 thanks to Alvaro Morata's late goal, securing their spot at the World Cup.
Sweden will have been disappointed to have let first place slip. They led the group with two games remaining but suffered a shock defeat to Georgia.
Had they won, they would have gone into the final game just needing a draw to qualify.
Group C
Qualified: Switzerland
Play-offs: Italy
Eliminated: Northern Ireland, Bulgaria, Lithuania
Top scorer: Breel Embolo (3)
Following their European Championship triumph and their three-year unbeaten run, many expected Italy to cruise through qualifying. But it doesn't always work out that way.
In their penultimate group stage game, they faced Switzerland at home, knowing that a win would effectively guarantee their place in Qatar.
The score was 1-1 in the 90th minute, when Jorginho put a penalty over the crossbar, ensuring it stayed as a draw.
The Azzurri went into the final game against Northern Ireland still top of the group.
However, they were held to a goalless draw, which allowed Switzerland to jump above them with a 4-0 victory against Bulgaria.
Group D
Qualified: France
Play-offs: Ukraine
Eliminated: Finland, Bosnia-Herzegovina, Kazakhstan
Top scorer: Teemu Pukki, Antoine Griezmann (6 each)
It will come as a shock to absolutely no one that France won their group and qualified with ease, finishing the campaign without losing a single game.
But the second-place position was up for grabs going into the final game. Finland were in the driving seat but needed a win against France to guarantee their progression.
hey were defeated, and Ukraine overtook them with a 2-0 victory against Bosnia-Herzegovina.
Group E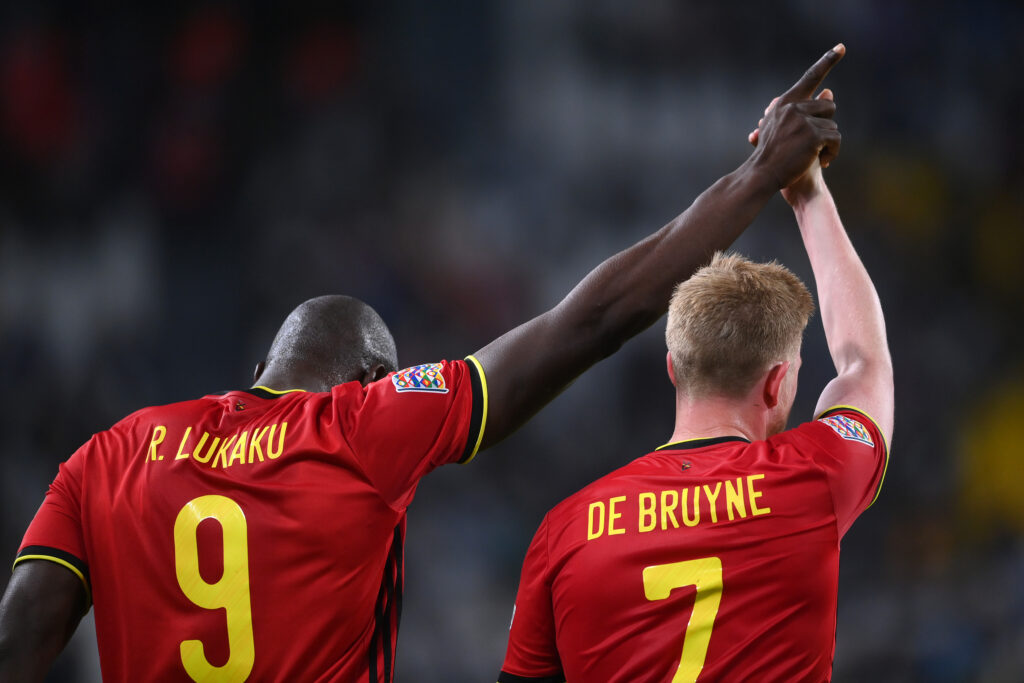 Qualified: Belgium
Play-offs: Wales, Czech Republic
Eliminated: Estonia, Belarus
Top scorer: Romelu Lukaku (5)
World number ones Belgium secured their place at the World Cup with an undefeated qualifying campaign.
Their 'golden generation' is coming to an end, and next year's tournament could be their last chance to get some silverware in the cabinet.
Wales finished second, with a draw against Belgium ensuring that they will be a seeded team in the play-offs.
Czech Republic also advanced despite finishing third, as they won their group in the Nations League. They will be unseeded in the play-offs.
Group F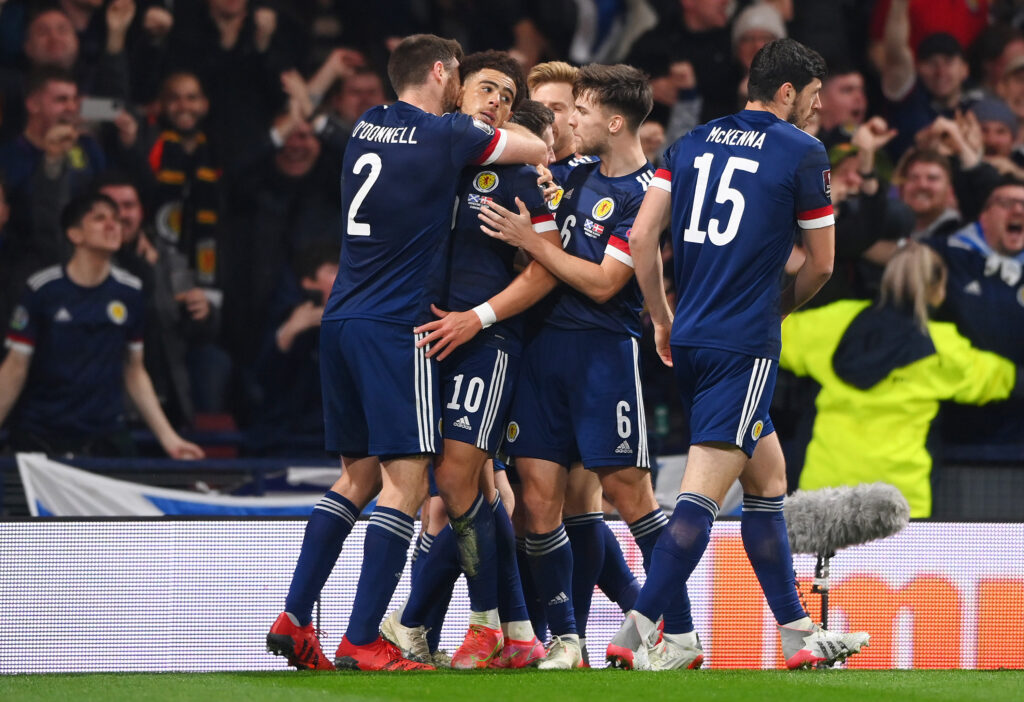 Qualified: Denmark
Play-offs: Scotland, Austria
Eliminated: Israel, Faroe Islands, Moldova
Top scorer: Eran Zahavi (8)
No European team accumulated more points in qualifying than Denmark, who got 27 from a possible 30. They were close to achieving a perfect record but lost on the final day to Scotland.
Steve Clarke's men progressed to the play-offs with an impressive 23 points. Late winners by Scott McTominay and Lyndon Dykes against Israel and Faroe Islands in October proved to be crucial in their bid to reach the competition.
Austria finished in fourth, one place below Israel. But despite this, the former will compete in the play-offs as a Nations League group winner.
Group G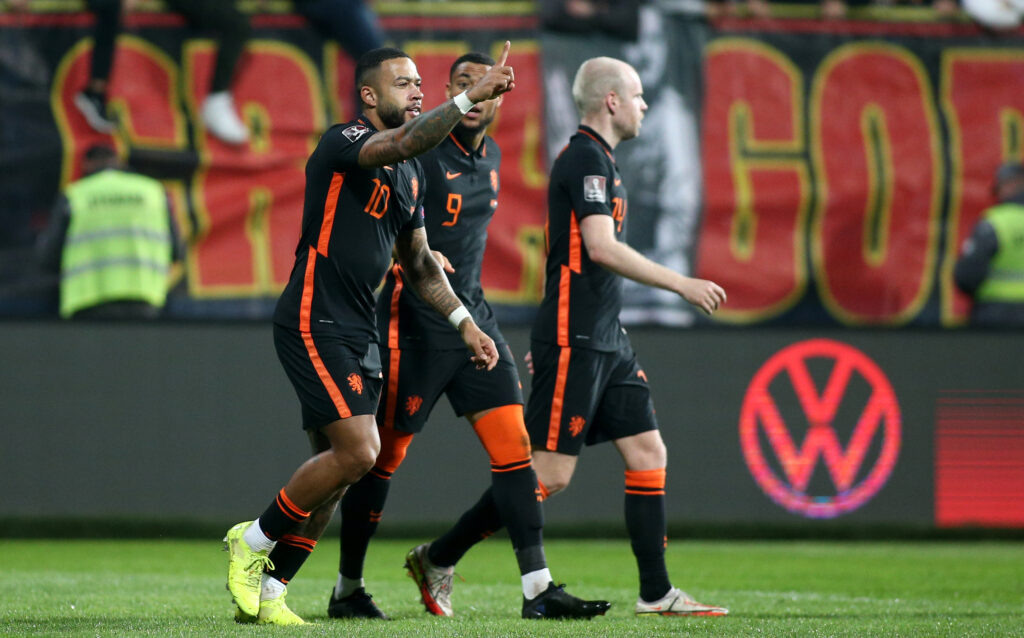 Qualified: Netherlands
Play-offs: Turkey
Eliminated: Norway, Montenegro, Latvia, Gibraltar
Top scorer: Memphis Depay (12)
Having missed out in 2018, Netherlands are back to compete at the World Cup.
They booked their spot in Qatar with a 2-0 win over Norway in the final game thanks to goals by Steven Bergwijn and Memphis Depay. In addition, the Barcelona man finished as the joint-top scorer in qualifying.
Turkey managed to grab second place, overtaking Norway in the penultimate round. They suffered an early scare in their last fixture when they fell behind to Montenegro, but they came from behind to win.
As for Norway, they will be regretting a 0-0 draw at home to Latvia earlier this month, which saw them surrender second place.
Young superstar Erling Braut Haaland will have to wait until at least 2024 for his first major international tournament.
Group H
Qualified: Croatia
Play-offs: Russia
Eliminated: Slovakia, Slovenia, Cyprus, Malta
Top scorer: Ondrej Duda, Josip Ilicic (4 each)
World Cup finalists Croatia are back for another go, having won their group with a final day victory over Russia.
They appeared to be heading for the play-offs, but an own goal by Fyodor Kudryashov in the 81st minute sent them to top spot.
Russia will be annoyed that they let it slip so late, as a draw would have left them in first. They will be a seeded team in the play-offs.
Group I
Qualified: England
Play-offs: Poland
Eliminated: Albania, Hungary, Andorra, San Marino
Top scorer: Harry Kane (12)
England reached their seventh successive World Cup with relative ease, winning eight and drawing two of their ten games.
Captain Harry Kane was the joint-top scorer in qualifying, achieving this feat with seven in the final two against Albania and San Marino.
Poland, Albania, and Hungary competed for the play-off spot, and it was the former who came out on top. Having disappointed in 2018, Robert Lewandowski will be hoping to qualify so he can register his first World Cup goal.
Group J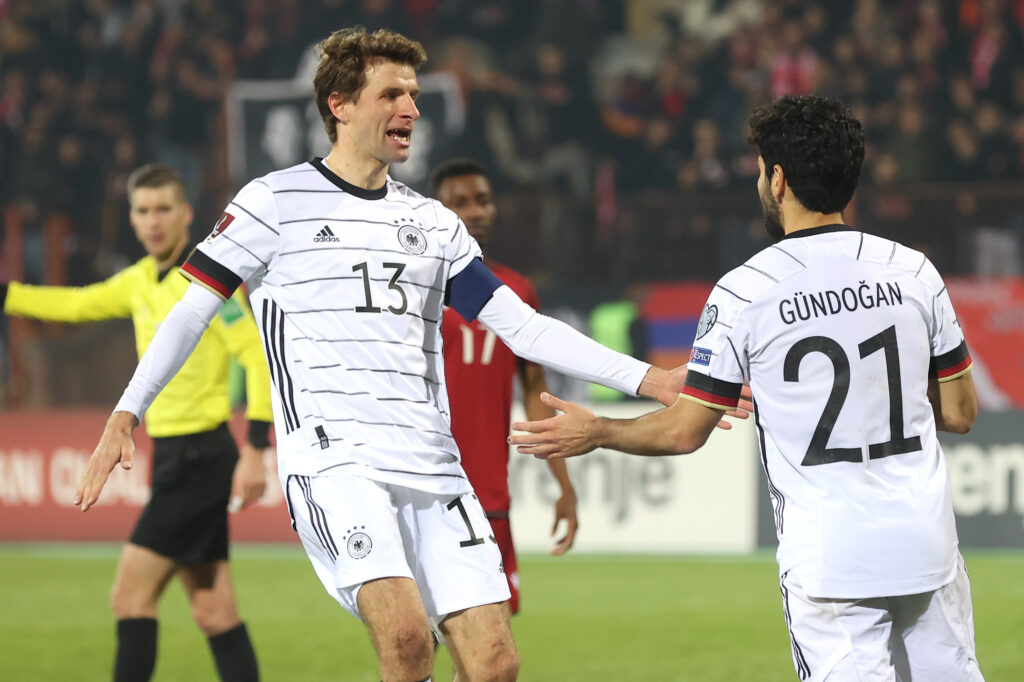 Qualified: Germany
Play-offs: North Macedonia
Eliminated: Romania, Armenia, Iceland, Liechtenstein
Top scorer: Serge Gnabry, Ilkay Gundogan, Timo Werner (5 each)
Along with Denmark, Germany were the only team to pick up 27 points in qualifying.
They won all but one of their games, falling to defeat against North Macedonia back in March.
That victory helped North Macedonia grab a play-off place, finishing one point ahead of Romania. They will be unseeded in the second round.
What next?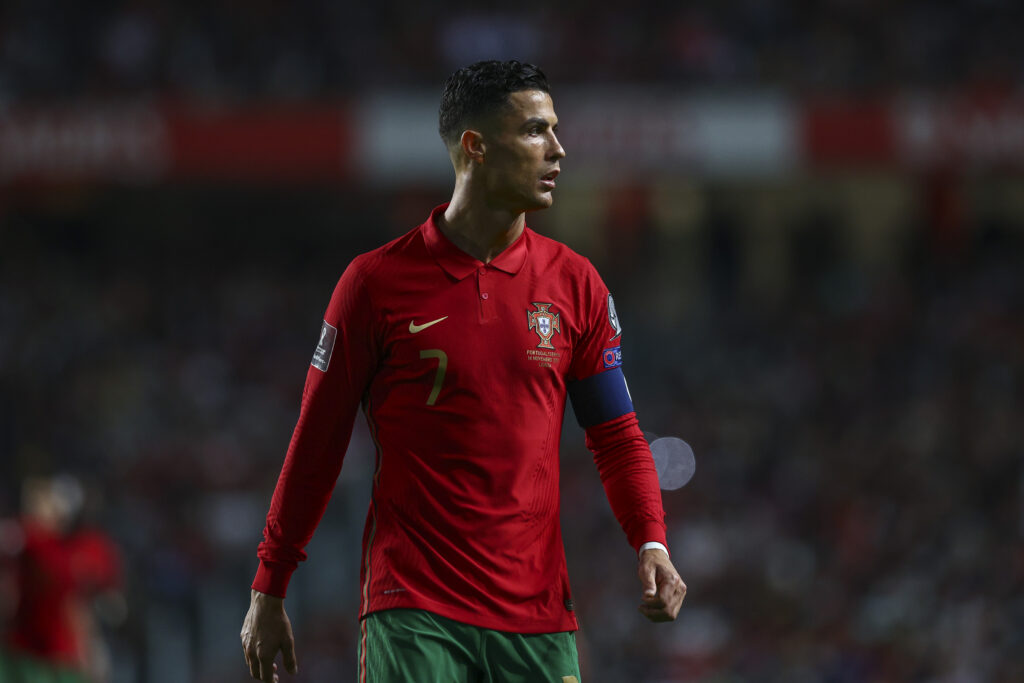 Qualified: Serbia, Spain, Switzerland, France, Belgium, Denmark, Netherlands, Croatia, England, Germany.
Play-offs (seeded): Portugal, Scotland, Italy, Russia, Sweden, Wales.
Play-offs (unseeded): Turkey, Poland, North Macedonia, Ukraine, Czech Republic, Austria.
All qualified teams will progress directly to the World Cup in Qatar. Meanwhile, the play-off teams will have to go through one more round of qualifying games, with only three spots available.
The 12 play-off teams will be separated into three play-off paths. Each seeded team will play an unseeded team at home in a single-leg semi-final. The winners of the semi-final will reach the final, while the losers will be eliminated.
That will leave three play-off finals to be played. The winners will qualify for the World Cup, and the losers will be knocked out.
The play-off paths are set to be drawn on November 26, with the fixtures set to be played during the March international break.
The semi-finals will take place on March 24, and the finals five days later.
Read also: England's all-time top goalscorers.