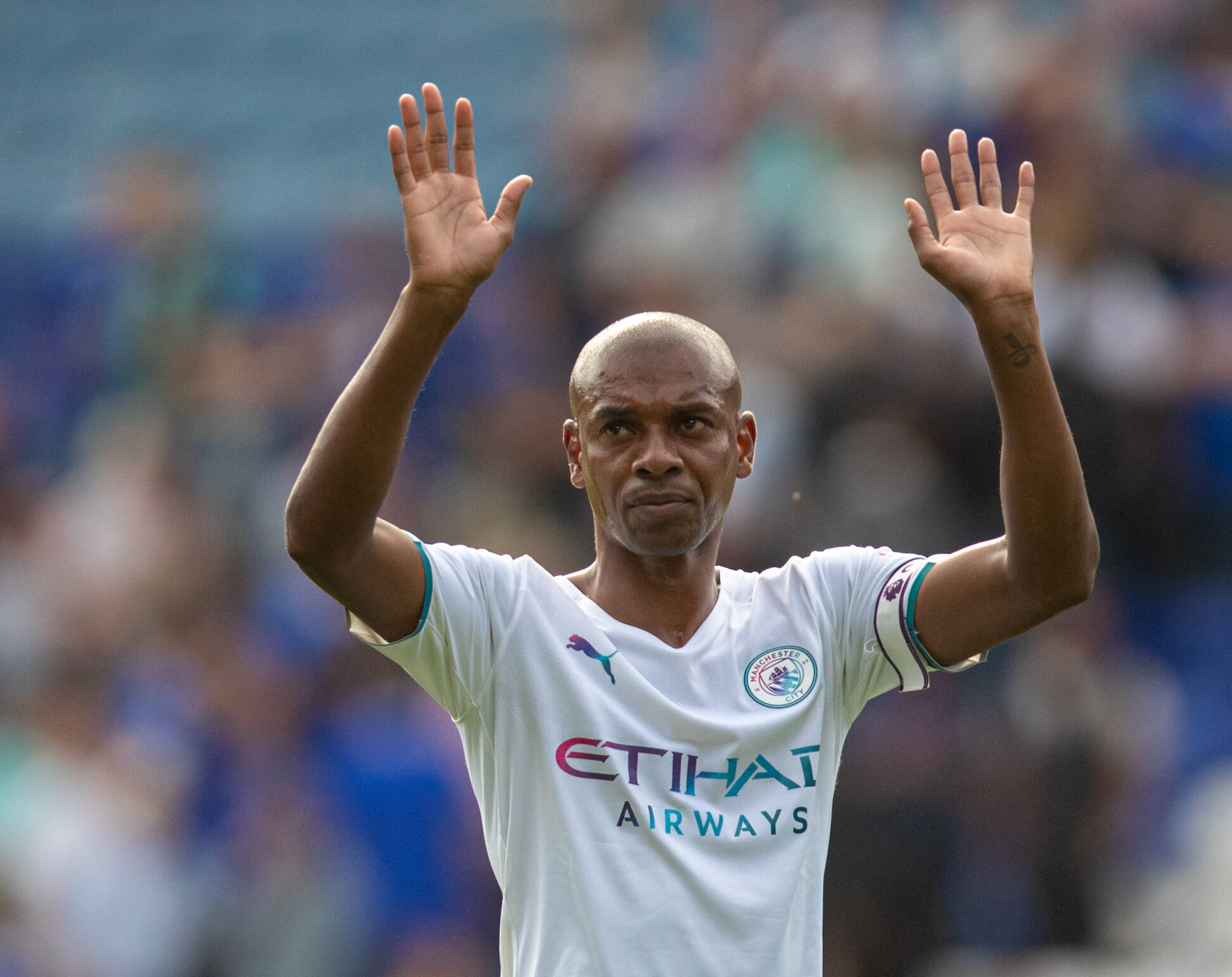 Manchester City veteran Fernandinho has stated that his side have the upper hand in the title race against bitter rivals Manchester United.
City are once again expected to compete for the Premier League title. They have won three of the last four and five of the last ten.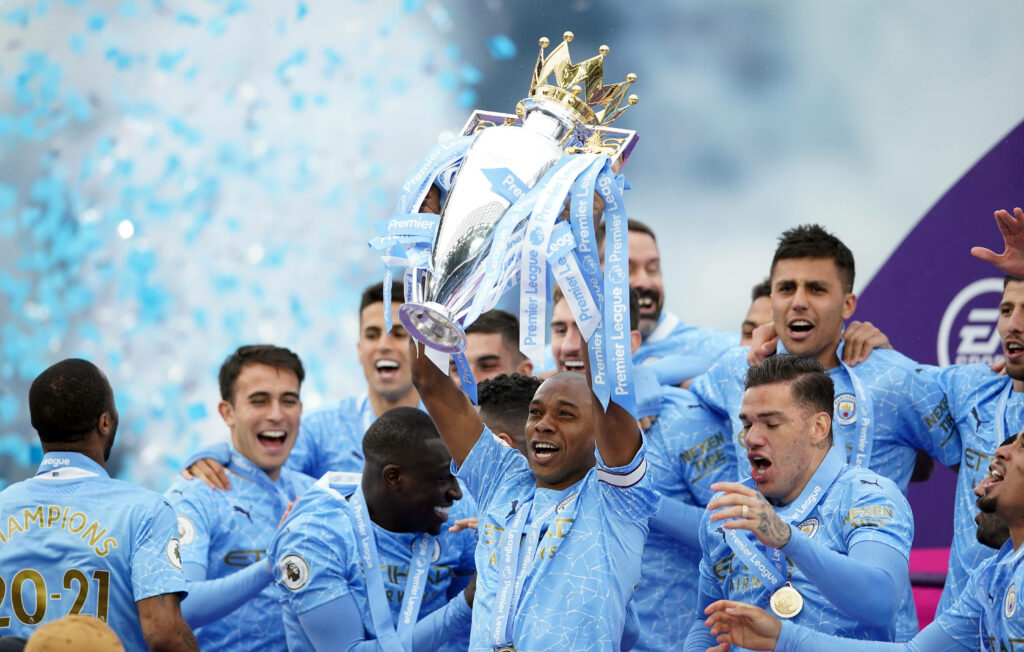 However, the Cityzens weren't as active as they usually are in the summer transfer window, bringing in only Jack Grealish from Aston Villa.
Having lost all-time top goalscorer Sergio Aguero, they spent most of the window pursuing a new striker, with Harry Kane and Cristiano Ronaldo at the top of their wish list.
Tottenham Hotspur put their foot down and refused to let Kane go, while Ronaldo rejoined Man Utd. This has left Pep Guardiola with only one natural striker in Gabriel Jesus.
Meanwhile, the Red Devils enjoyed a very promising summer. Ronaldo was one of three big names to come through the door at Old Trafford, along with former Real Madrid teammate Raphael Varane and Borussia Dortmund winger Jadon Sancho.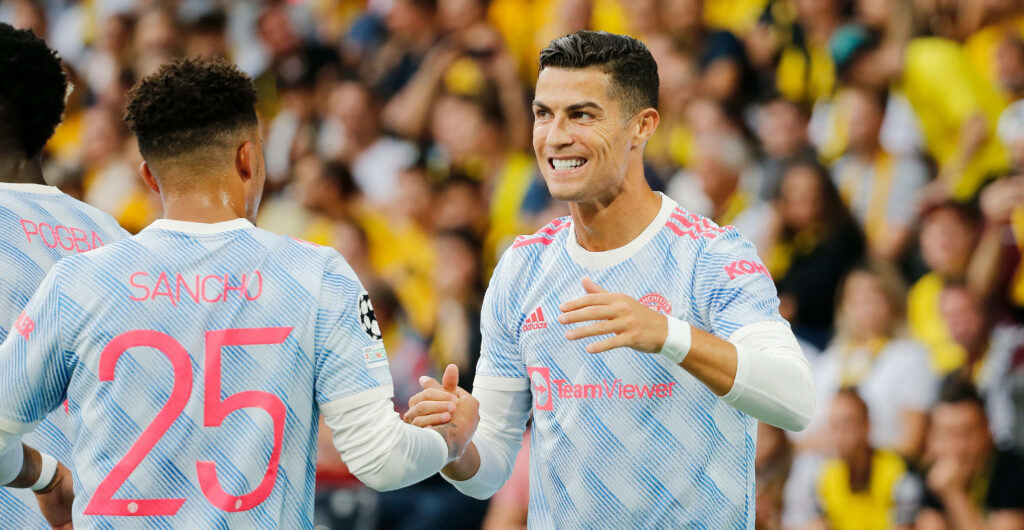 Many people believe that these three could be enough for Ole Gunnar Solskjaer's men to climb to the top of the table.
However, Brazilian midfielder Fernandinho isn't fazed by the prospect, claiming that his side still hold the advantage over their neighbours.
Speaking to ESPN Brazil, the 36-year-old said: "If you're going to compare name by name, I think it's very level. Both teams have a very good squad. Perhaps one or the other will wash away a very small advantage.
"But I think that due to the standard of play, the way we have played for five or six years with Pep [Guardiola], we have a defined standard of play.
"We know exactly how each player behaves or should behave on the field, we know about the quality of each player and how he can play the best role in the matches. Without a doubt in this matter, we have a little more advantage."
Both sides have made an early statement in the title race. Man Utd are currently top of the table with ten points from their first four games, defeating Leeds United, Wolverhampton Wanderers and Newcastle United while drawing against Southampton.
Meanwhile, Man City are in fifth place. They lost their opener against Tottenham Hotspur but have since bounced back with victories over Norwich City, Arsenal and Leicester City.
But this season is not expected to be a two-horse race. Liverpool and Chelsea are also both heavily fancied to compete for the crown.
Jurgen Klopp's side are boosted by the return of Virgil van Dijk from injury. The Dutchman has looked as good as ever at the back, conceding just once in four games.
This has helped the Reds to victories over Norwich City, Burnley and Leeds United, and a draw at home to Chelsea.
As for the Blues, the signing of Romelu Lukaku is already proving to be a popular one.
The Belgian has scored four in his first four in all competitions so far. The Londoners currently have ten points, drawing at Anfield while defeating Crystal Palace, Arsenal and Aston Villa.
Read: FIFA 22 Premier League rankings revealed – Joy for Liverpool and Manchester United stars.