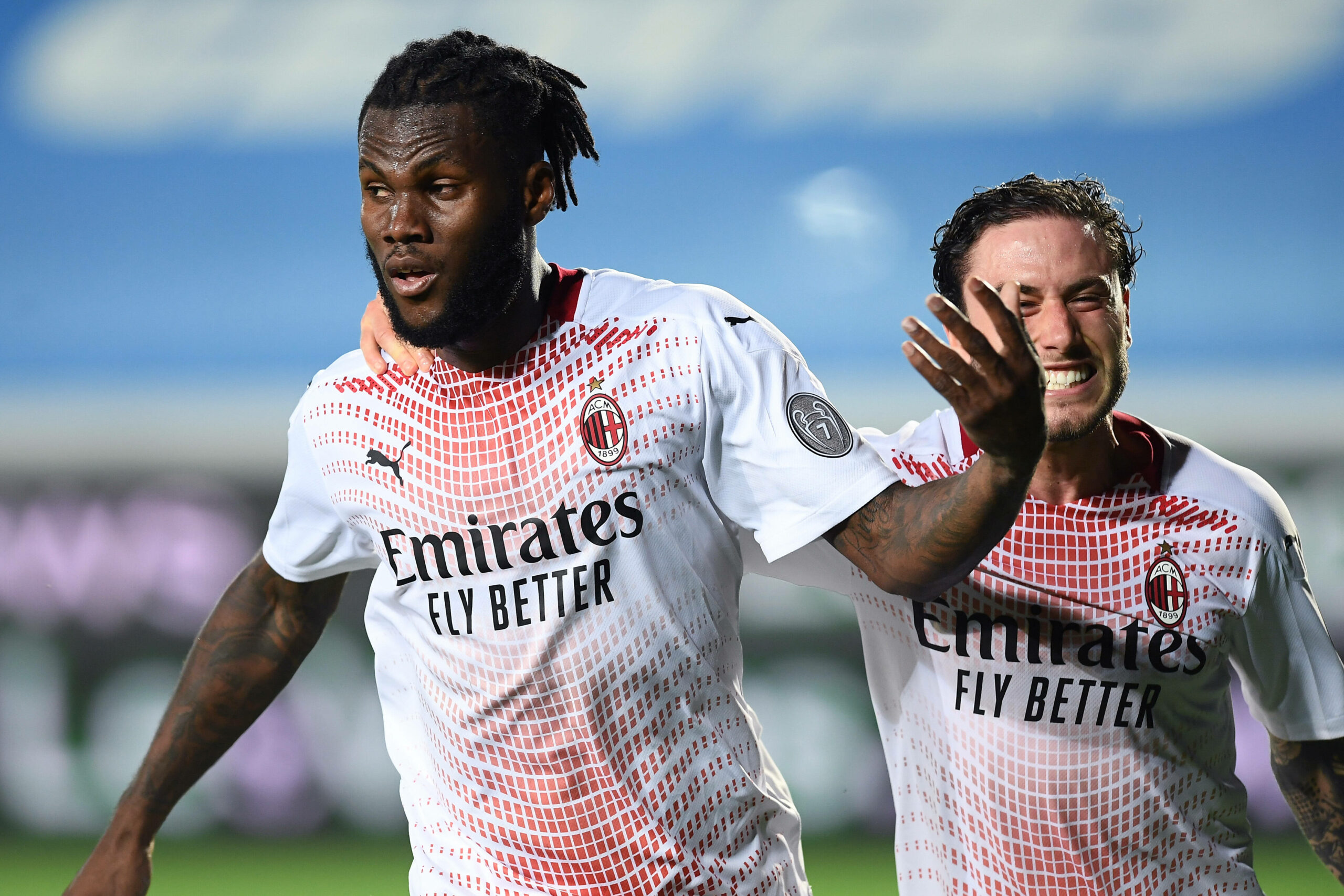 Liverpool boss Jurgen Klopp has laid his eyes on AC Milan midfielder Franck Kessie as a potential long-term replacement for Georginio Wijnaldum.
According to Gazzetta dello Sport, the Premier League powerhouse are keeping close tabs on the player's current situation in Italy.
Wijnaldum's departure for Paris Saint-Germain has left a sizeable hole in the Reds midfield, and Klopp needs to sign a top-class player to fill the void.
Moreover, Jordan Henderson's future at Anfield is surrounded by a veil of mystery, with the Merseysiders captain approaching the final two years of his contract.
The Englishman experienced an injury-plagued 2020/21 season but recovered in time to help England finish runners-up to Italy at Euro 2020.
But Henderson alone won't be enough to replace Wijnaldum's monumental midfield presence and household status among the Liverpool faithful.
So Klopp wants a player with a specific character and skills to take responsibilities at Anfield next season and has earmarked Kessie as a possible solution.
The Ivory Coast international and Milan have been locked in extension talks for months, with the Rossoneri refusing to meet the player's wage demands.
Kessie currently earns €2.2 million per year net but hopes to take that figure to €6m, while the club refuses to go beyond €4m.
With only 11 months left on his current deal, 'El Presidente' could exit the San Siro as a free agent next summer unless Milan manage to break the impasse in extension talks soon.
Paolo Maldini is desperate to avoid Gianluigi Donnarumma-like scenario, but the club's financial situation makes things difficult for the 2020/21 Serie A runners-up.
The 24-year-old played a key role in the Rossoneri's return to the Champions League, keeping things together in the midfield often on his own.
Milan have even projected Kessie as a future captain amid growing speculations about Alessio Romagnoli's imminent departure.
The Italians are keen to get rid of all Mino Raiola's clients in the wake of Donnarumma's exit, and the captain could fall victim to the new club policy.