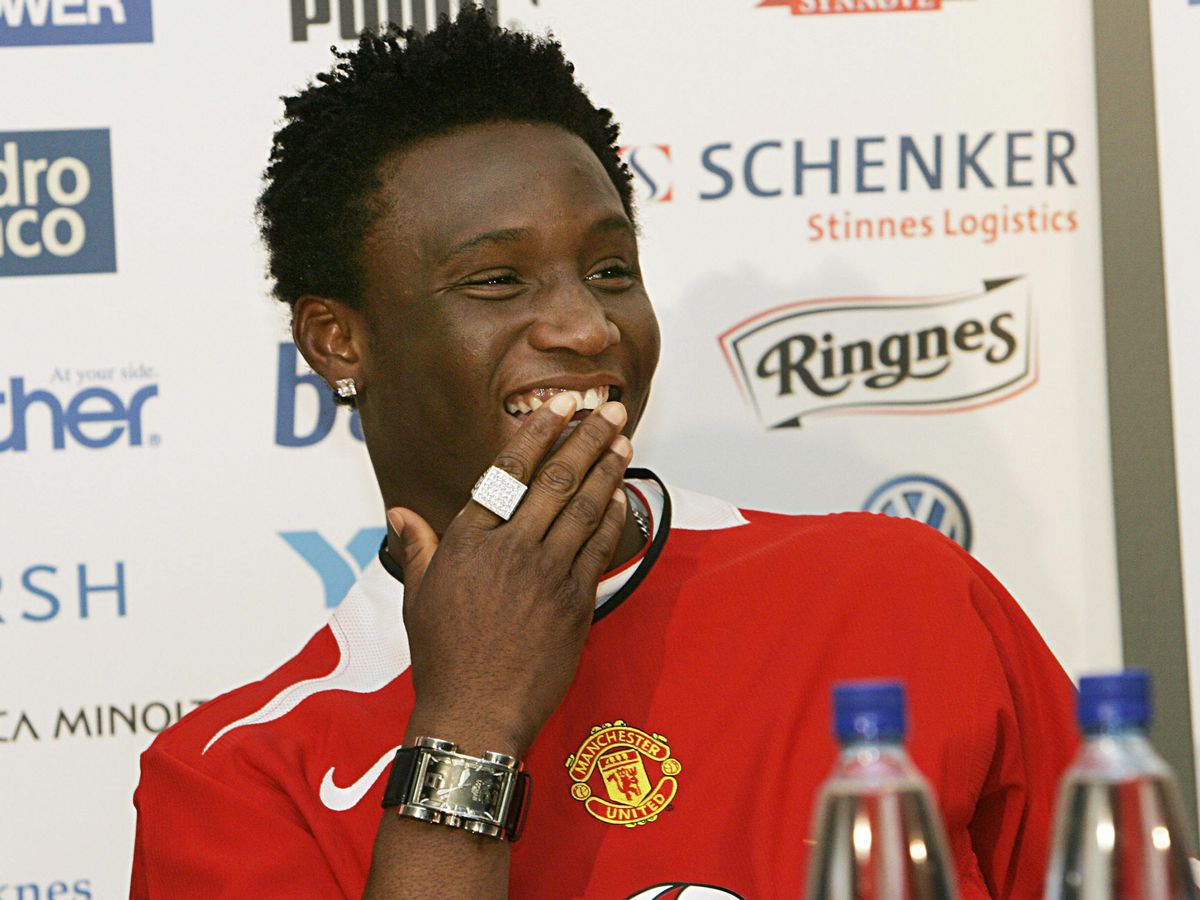 The 2021 summer transfer window closing brought an end to the maddest two months in the world of football.
From Lionel Messi doing the unimaginable and leaving his boyhood club Barcelona to Cristiano Ronaldo returning to the red of Manchester, this window alone has given fans enough material for fans to talk about it for years to come.
Despite the craziness of the last few weeks, none of the players who made moves this summer had to fight Bulgarian gangsters nor did any club have to deal with mistaken identities.
Here are five football transfers that are too bizarre to be true.
5. Robert Lewandowski and volcanic ash
In the 2009/10 season, Blackburn Rovers forwards Jason Roberts, Franco Di Santo, Nikola Kalinic and David Hoilett mustered just eight goals between them in the Premier League.
Manager Sam Allardyce wanted to sign a potent striker and identified Lech Poznan's Robert Lewandowski, who had netted 21 goals in 34 appearances that season.
Big Sam and Blackburn officials went to Poznan, held discussions with Lewandowski and the player was scheduled to fly to the United Kingdom.
However, the Eyjafjallajokull volcano in Iceland erupted, grounding most of Europe's flights and leaving Lewandowski stranded.
He subsequently joined Borussia Dortmund and the rest, as they say, is history.
"I could not fly to Blackburn because of the volcano, but I wanted to go there just to see what the club is like because I didn't know back then where I was going because if I travelled there, I would then know which is the best club for me," Lewandowski said in a 2017 interview.
"Maybe if I went there and saw the club, the stadium and everything, it would have become my first choice.!
4. Manchester United's train heist
Manchester United, who recently completed the re-signing of Cristiano Ronaldo in stunning fashion, once pulled off a transfer that they cannot possibly better.
In 1925, Clapton Orient (Leyton Orient later) travelled to Manchester to play United at Old Trafford.
United had recently sold their striker Bill Henderson to Preston North End and wanted to add to their attacking arsenal with Orient's Albert Pape their chief target.
Manager John Chapman decided to make a phone call to his Orient counterpart Peter Proudfoot before the O's left London.
Chapman and Proudfoot had a chat over Pape's availability, and the two clubs quickly agreed upon a fee of £1,070.
Pape was friends with United captain Frank Barson and had relatives in the Bolton area. He quickly agreed to the terms of his contract after getting off at Manchester's Piccadilly Station.
The details of the signing were wired to the offices of the Football Association and the Football League by 1.30 pm.
Pape had been named in Orient's starting XI to play United later that day but was confirmed as a United signing an hour before kick-off.
What is even more amusing is that Pape started the game in United colours against Orient and scored on his debut in a 4-2 victory.
3. Southampton and mistaken identity
Ali Dia is a football legend, perhaps not purely on footballing terms but for the sheer audacity and stupidity of everyone involved in the most hilarious episode in the history of sport.
Signed by Southampton boss Graeme Souness in 1996, the Senegalese striker played just one game for the club.
Souness received a phone call from a man claiming to be Liberian football legend and Ballon d'Or winner George Weah. The man insisted that Dia was his cousin and that Southampton would gain a decent striker by signing him.
He also claimed that Dia had played for Weah's former club Paris Saint-Germain as well as making 13 international appearances for Senegal.
Souness, in his finite wisdom, believed every word and signed Dia on a one month contract without watching him kick a ball.
Despite not impressing the coaches in training, Dia was named in the Saints squad for their match against Leeds United.
Souness decided to sub him on in the 33rd minute for Saints legend Matt LeTissier. It was almost immediately apparent that Dia was not the player that Souness thought he was.
The Senegalese attacker was subbed off after just 20 minutes on the pitch, and his contract was later terminated with Souness facing the brunt of fans and media alike. The Liverpool legend resigned at the end of the season.
2. John Obi Mikel and United-Chelsea dilemma
Former Chelsea midfielder had signed a pre-contract agreement with Man United in 2005.
The Nigerian legend had even posed with a United shirt and held a press conference to announce his move. However, after a bizarre turn of events, he joined Chelsea. What exactly happened? Let him explain in his own words.
"I had all these people on both sides fighting over me," wrote Mikel in the Players' Tribune.
"Agents, managers, strangers, guys handing me papers. I had Sir Alex Ferguson calling me on the phone on one side.
"And I had Roman Abramovich on the other side, putting me up in London, hiding me somewhere where only a few people knew where I was. It was really confusing, and I was a kid, you know?
"After a while, someone from FIFA gave me a phone call. They said, 'Listen, we know you're young and you have these two clubs fighting over you. We can't decide for you. You can only go where you want. You have to tell us'.
"I thought about it for a long time. It was the biggest decision of my life.
"You know what made my mind up? Chelsea had signed three other players from Nigeria along with me. They were staying with me at the house in London to keep me company.
"These guys… their lives depended on the decision I was making. If I went to United, they were gone. If I went to Chelsea, they were going to have a career."
Mikel went on to win a host of trophies for the Blues, including a Champions League title in 2012.
1. Dimitar Berbatov and Bulgarian mafia
Before moving to Bayer Leverkusen from CSKA Sofia, former Manchester United striker Dimitar Berbatov was involved in a nightmarish kidnapping episode.
The then 18-year-old Berbatov, then playing for Sofia, was abducted by gangsters who worked for Bulgarian mafia boss Georgi Iliev.
Iliev wanted Berbatov to sign for his club Levski Kyustendil. Here's how the story goes.
"A friend of my father said come with me – I need to drive you someplace and, when you are young and naive, I went to the car and, he's a friend of my father, so I thought OK," Berbatov said.
"He invited me into a restaurant, and I saw a big guy and he said 'sit down please'.
"He wanted me to go play for another team – his boss wanted me to be there, they had money and stuff like this.
"But I didn't know where I was and I wanted to call my family, so I used the phone and I called my father and said come here because I don't know what is happening.
"At that moment, I was feeling a bit scared. They were not giving me a choice – but in a polite way."
Berbatov's dad Ivan eventually arrived to negotiate a settlement with the mob boss.
Read: How Arsenal could line up with their summer signings.