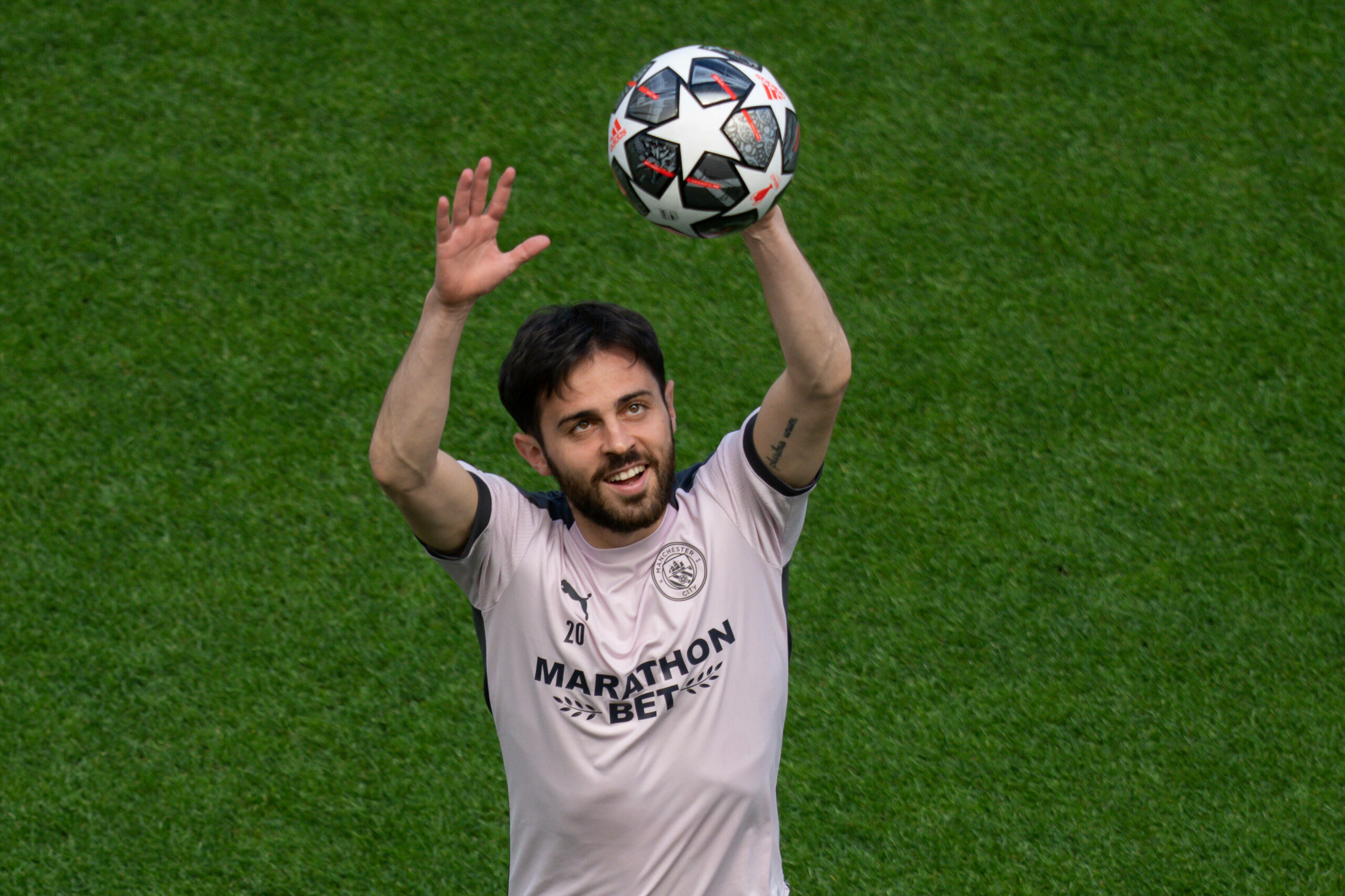 Jack Grealish's £100 million move from Aston Villa to Manchester City, coupled with Lionel Messi's imminent departure from Barcelona, is set to put a domino effect in motion.
The reigning Premier League champions have granted Pep Guardiola's wish to land one of England's finest talents, shattering the British transfer record in the process.
Grealish arrived at the Etihad Stadium on Thursday, taking the coveted No 10 jersey (via Sky Sports), and he is likely to play a key role next season.
Guardiola already has intimidating firepower in attacking areas, but the 25-year-old will provide an alternative dynamic.
With Grealish and Kevin De Bruyne in the mix, the Cityzens have both Premier League's top chance creators in their ranks.
However, it also means someone will have to free up a slot for the England international.
Given Raheem Sterling's renaissance and Phil Foden's vast potential, Guardiola will have to decide between Riyad Mahrez or Bernardo Silva.
Since the Algerian winger grew increasingly vital to City's game last season, the Portuguese star will likely wave goodbye to the Etihad in the coming weeks.
Less than two years ago, Guardiola labelled Silva as City's most valuable asset and an indispensable first-team player.
However, the 26-year-old's career in the Premier League has been on a downward spiral ever since as he failed to hold down a regular starting berth last term.
He completed the 2020/21 season with five goals from 45 appearances in all competitions (via Transfermarkt).
With the emergence of Foden, Sterling's resurrection and Grealish's arrival, Silva has suddenly found himself on the fringes of Guardiola's side.
Despite this, many European clubs still remember his dazzling displays, and some of them could be inclined to launch a move to rescue him.
One club could be Barcelona.
In the wake of Messi's heartbreaking departure, the Catalan juggernauts are desperate to give their fans a boost.
Camp Nou is mourning as the Argentine prepares to embark on a new chapter of his illustrious career.
The arrivals of Memphis Depay and Sergio Aguero are comforting, but replacing Messi is no ordinary task.
The six-time Ballon d'Or winner has helped shape one of the most successful eras in Barcelona history, putting his stamp on the club's immense domestic and European success over the past 16 years.
Joan Laporta now has to come up with a solution to replace one of the greatest players to grace the game, which could not be more difficult, all things considered.
With Barca's ongoing financial struggle and the club's inability to cope with the new La Liga financial fair play rules, pulling off a high-profile deal could be off-limits.
However, the Catalans could play on Guardiola's affection for the club and try to broker Silva's arrival on favourable terms.
Bernardo has suffered a dip in form over the past 12 months, but his playing style and overall technical ability are perfect for Barcelona's tactics.
Regular first-team action could help Silva rebuild his confidence and rediscover his mojo.
Watching his highlights from the 2019/20 season might help you remember how decisive he can be when he is on top of his game.
Messi's brilliance, footballing skills and influence are off the charts, but Silva's movement, ball distribution and intelligence are reminiscent of the Argentinean genius.
He has four years remaining on his contract in Manchester, which means he won't come cheaply.
It remains to be seen whether Barcelona could get the deal over the line, but there is no doubt the acquisition of Silva would be one of the Catalans' best deals in recent years.