It's no secret that Harry Kane has been well below his usual standards this season. We're 11 games into the Premier League campaign, and the three-time Golden Boot winner has netted just one goal in the league.
After every Tottenham Hotspur game, he seems to be the centre of attention for the wrong reasons. Pundits and fans are wondering why he isn't playing well, with many slating his body language.
It could be that his heart isn't in it anymore after his proposed move to Manchester City fell through. It could be down to Spurs' poor displays. It could just be a bad run of form.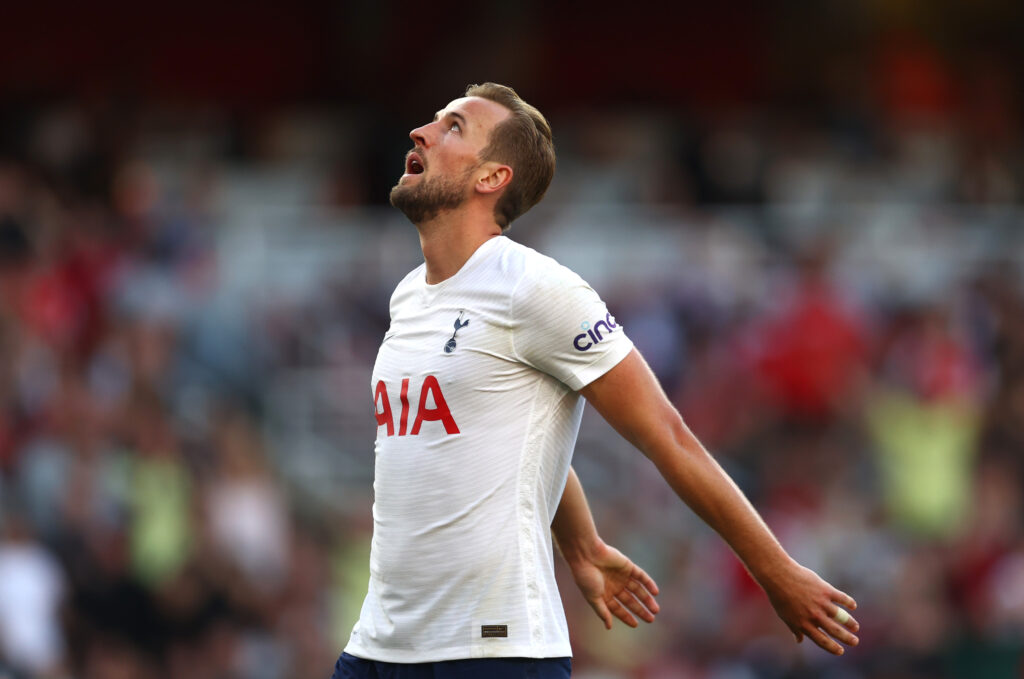 But one other theory is his style of play. The Englishman often drops deep in games, allowing him to get more touches of the ball.
This can be particularly frustrating at times. When the likes of Sergio Reguilon and Emerson Royal are lining up a cross, the one man they'd want on the end of it is Harry Kane. But they can't find him because he's 25 yards from goal.
During the latest international break, Kane played as a more traditional striker, staying in and around the box and dropping into midfield less. And it resulted in him getting seven goals in two games – three of which came from crosses.
Games against Albania and San Marino don't exactly prove much. However, this gives weight to the idea that he shouldn't be dropping deep as often as he does.
But there's a good reason why he often finds himself in midfield. Aside from his shooting and finishing, his best attribute is arguably his long passing.
He's an excellent passer of a ball. By coming deep to collect the ball, he can fully utilise this aspect of his game.
And he doesn't necessarily have to sacrifice his goals for this. Former manager Jose Mourinho was widely praised for how he used Kane, with the striker ending last season with the Golden Boot AND the Playmaker Award.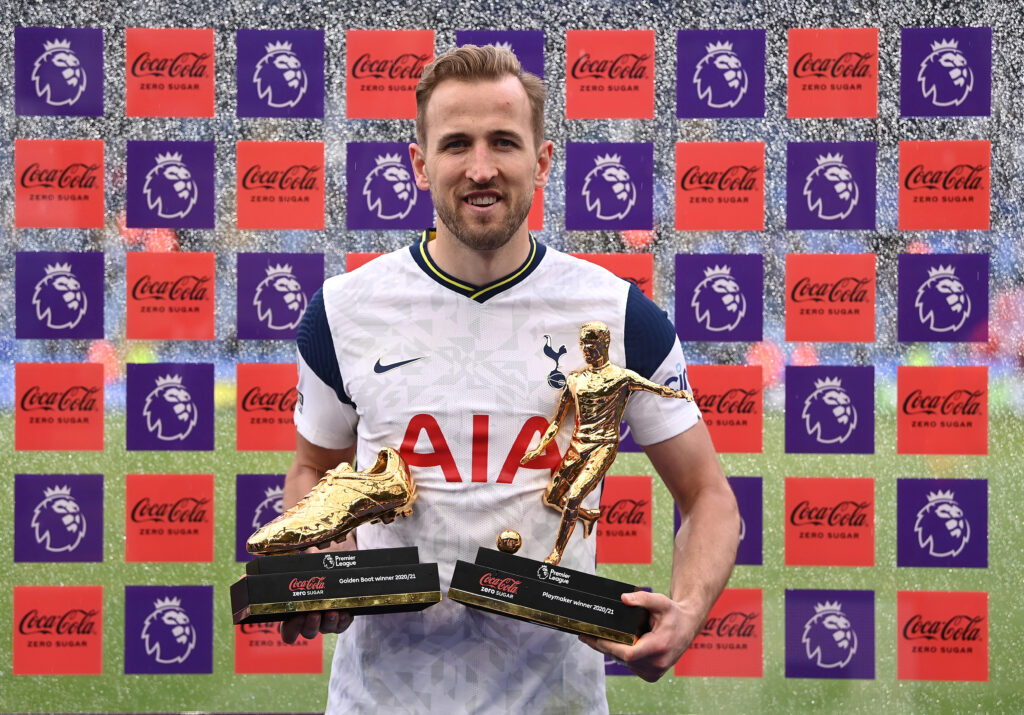 At this summer's European Championships, he came under criticism for his style of play.
However, he scored four goals in the tournament and contributed heavily to England's equaliser against Denmark and their opener in the final with brilliant passes.
Ultimately, there are pros and cons to it. Under Mauricio Pochettino, he tended to stick in the box and was hitting the best numbers of his career.
But back then, he had a world-class playmaker in Christian Eriksen playing behind him, as well as a vibrant Dele Alli. He had some of the best service you could ask for.
Nowadays, he doesn't get that. Spurs' attacking midfielders are now Giovani Lo Celso – who has been a frankly disappointing replacement for Eriksen – and a wildly inconsistent Tanguy Ndombele.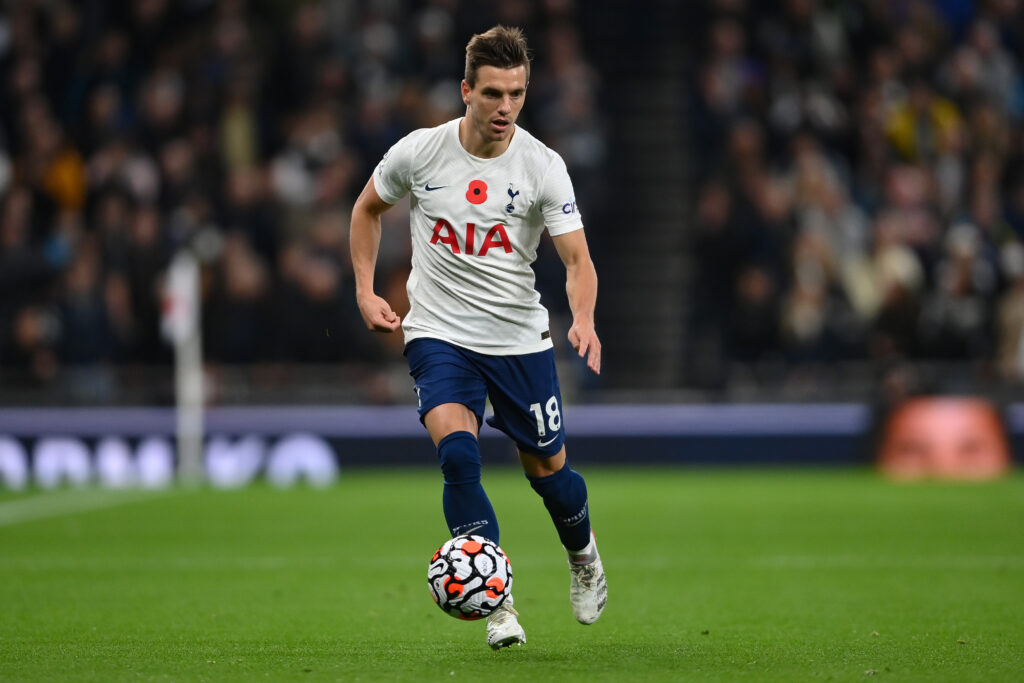 As a result, he can become isolated up front. That's when he gets frustrated and may start to come deeper to get a few touches of the ball.
New boss Antonio Conte reportedly wants to use him the same way Pochettino did. It should be interesting to see how he performs over the next few weeks.
At his best, Kane is a top-level striker, an elite goalscorer, and a fantastic passer of a ball. Everyone knows this. The task that Conte has is finding the right balance between these elements of his game.
Read also: England's all-time top goalscorers.