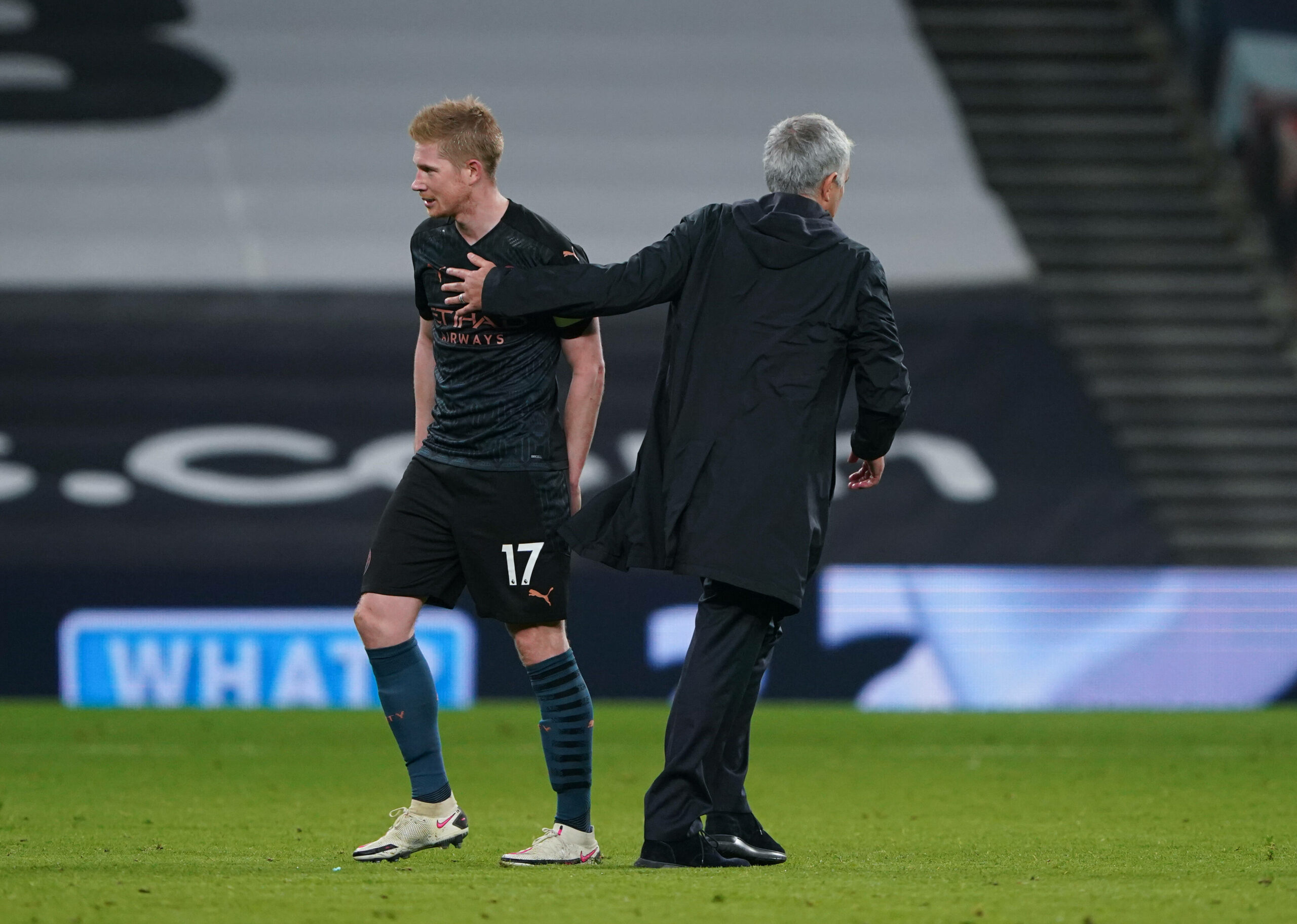 Speaking to talkSPORT, Jose Mourinho opened up on Kevin De Bruyne's time at the Blues, insisting it was not his decision for the Belgian star to leave Stamford Bridge.
Mourinho spoke highly of the Manchester City midfielder, insisting he is now one of the top players in the world, and how he was always aware of De Bruyne's potential from a young age.
Chelsea initially signed De Bruyne from Belgian side Genk back in 2012 as part of a £7million deal in January, where he remained with his boyhood club for the rest of the season.
He was then sent back on loan in his first season as a Blues player, joining Werder Bremen where he played a crucial role in maintaining the German club's Bundesliga status.
Chelsea were all set to send the playmaker back out on loan the following season, however Mourinho, returning for his second stint as manger – stepped in to prevent the move.
The former Tottenham manager said: "He impressed me so much I made the decision, 'I don't want this kid to go out on loan, I want him to stay', and in our first match of the Premier League season he started against Hull City."
Mourinho went on to explain how in Chelsea's second game of the season, where the Blue's came up against title rivals Manchester United, his decision to not play De Bruyne caused the playmaker to confront him.
He continued: "After this he came to me and said, 'I want to play every match, I want to play every minute' and the kid that was supposed to go out on loan was not even happy to stay and grow up in there."
De Bruyne pressured heavily for a departure from west London, and when Wolfsburg approached with a £18 million deal on the table, Chelsea accepted.
A year after playing a vital role in Bremen's push for Bundesliga survival, it was clear De Bruyne had no doubts of his unbounded potential.
Neither did Mourinho, however the Portuguese was returning to a Chelsea side pushing for the league title, whilst having the pick from a host of experienced Premier league players operating in the Belgian's role.
In 2015, De Bruyne was named Germany's Footballer of the Year in his first full season at Wolfsburg, and went on to sign for Manchester City for £55 million.
Since then, the 29-year-old has established himself as arguably one of the greatest midfielders in Premier League history, cementing his spot in the core of the City squad.
The midfield wizard has registered 67 goals and 107 assists during his time in Manchester, and after putting pen to paper on a contract extension keeping him at the Sky Blues till 2025, we can expect to sit back and enjoy countless more masterclasses over the next few years from the City ace.
Read also: Crystal Palace hold talks with Lucien Favre.