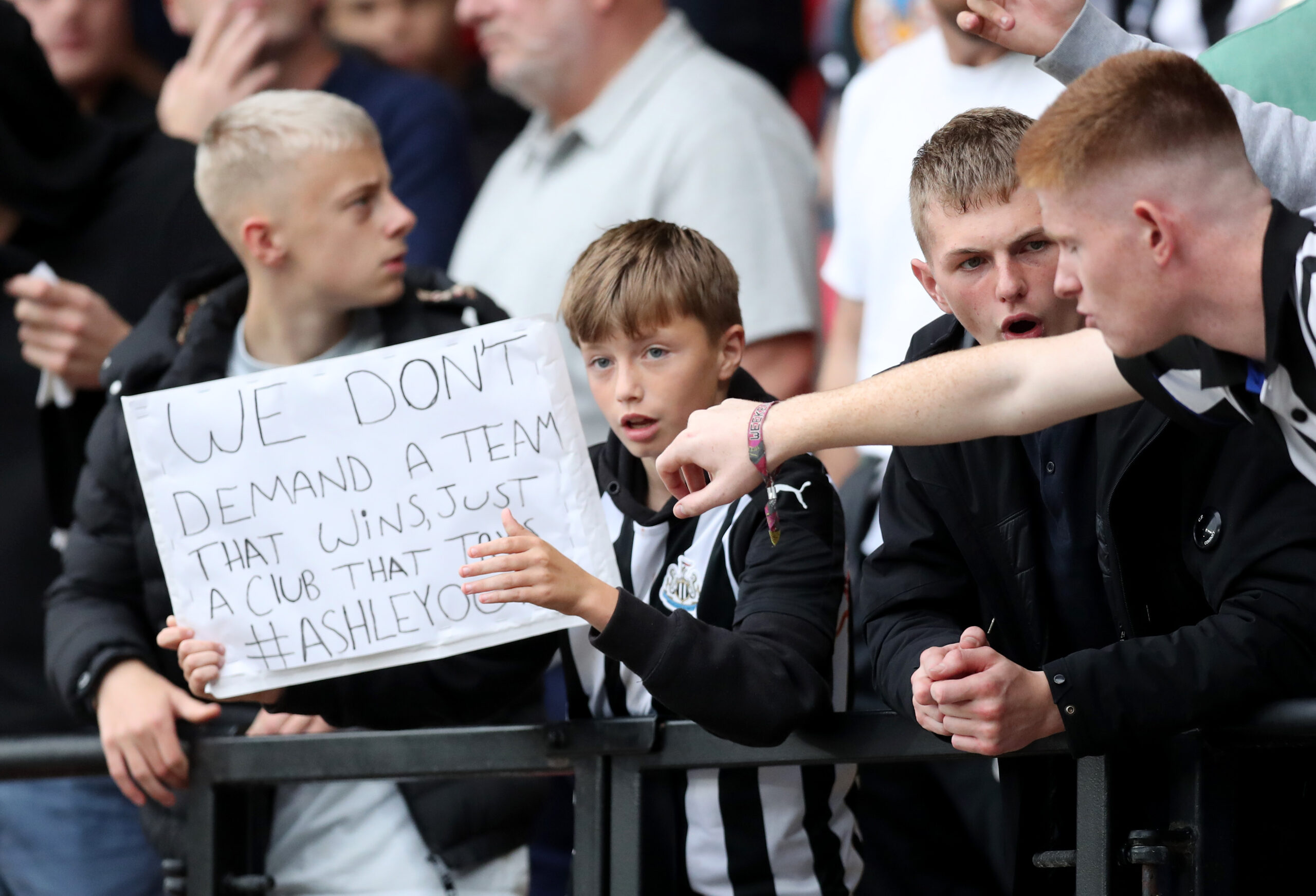 The news that the Saudi Arabian-led takeover of Newcastle United could be back on inevitably sparked plenty of debate on social media.
The potential resolution of the dispute between beIN SPORTS and Saudi Arabia is widely viewed as a positive step for the takeover bid.
The broadcaster had been blocked from broadcasting Premier League games in the kingdom, but the legal dispute has reportedly been resolved.
Telegraph journalist Luke Edwards, who has been vocal in his scepticism about the takeover going through, claimed the development was 'the most significant moment for 18 months'.
However, the report co-written by Edwards on the Telegraph's website should serve as a warning to Newcastle fans that there is still a long way to go.
It is claimed that 'there remains fierce appetite amongst the Saudi backers to buy into English top tier football', but there are 'lingering concerns' over Newcastle's £300 million price tag.
Haggling over the price has long been a feature of previous takeover talk, with club owner Mike Ashley famed for driving a hard bargain.
According to journalist Martin Samuel, the Public Investment Fund (PIF) of Saudi Arabia has total estimated assets of £256 billion. On that basis, why would £300m be an issue?
Previous reports initially claimed that Ashley wanted £340m for the club, while PIF were offering £300m. However, he subsequently lowered his asking price by £40m.
All of which makes the Telegraph's claim that there still may be a problem over the price tag baffling.
Love him or hate him, and most Newcastle fans fall into the latter category, it cannot be disputed that Ashley is a hard-nosed businessman.
Having already dropped the asking price to £300m, it would be a major surprise if he was willing to reduce the figure even further.
Quite why an organisation with assets of more than £250bn would haggle over what is loose change to them is anyone's guess and should worry Magpies fans if it is true.
Ashley has repeatedly said he is committed to selling the club, yet previous history shows that he will not give it away cheaply.
In 2018, Sky Sports reported that Ashley challenged anyone wanting to buy the club to 'show him the money' and 'prove they have the funds to take the club forward'.
If PIF are serious about buying the club, why would the £300m price tag be a sticking point?
Newcastle fans have suffered many false dawns in recent years regarding a takeover. They would be well advised not to get too excited just yet.
Read: Sleeping Giants – 4 clubs desperate to return to the Premier League.