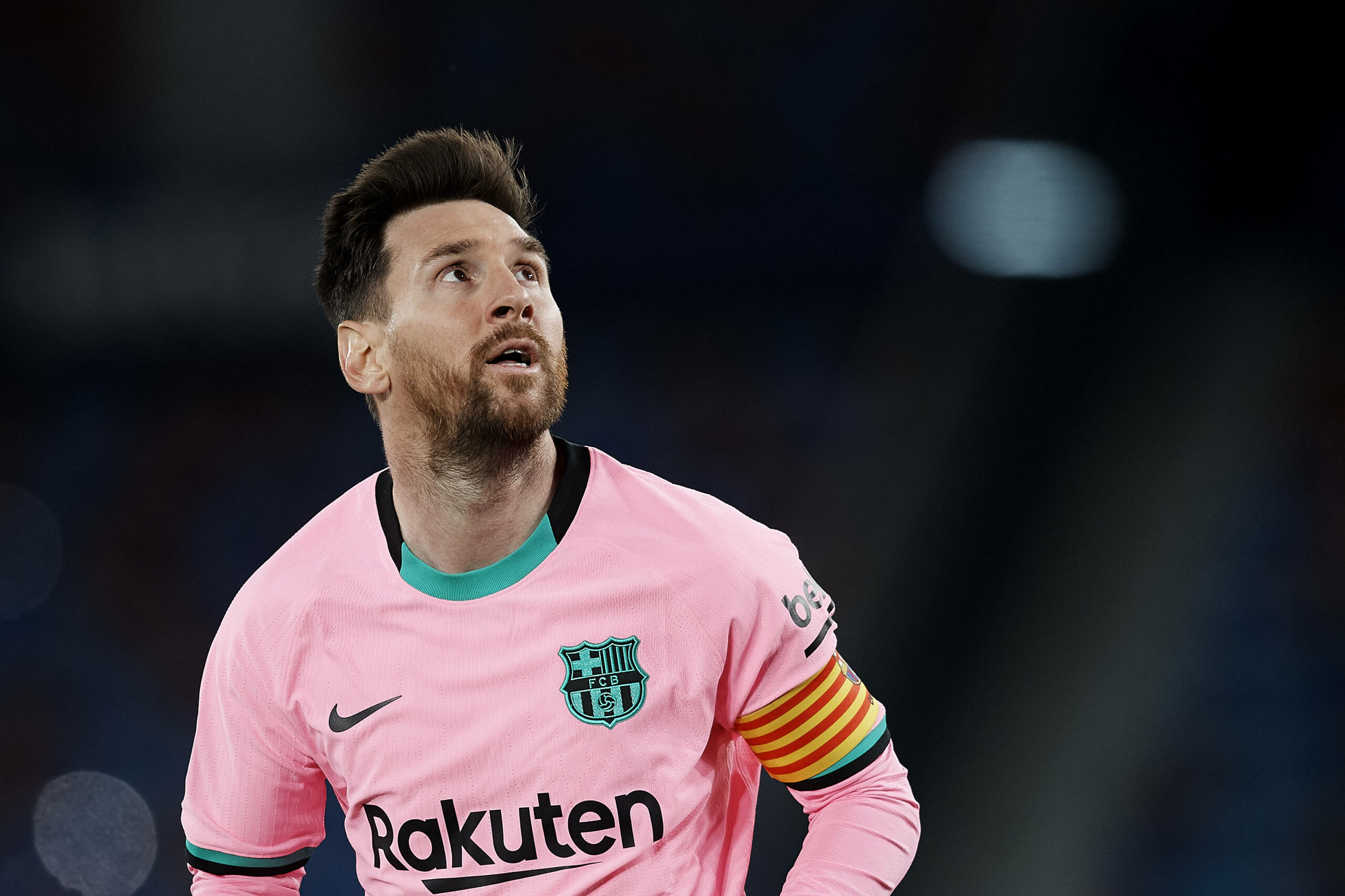 The footballing world was left shell-shocked on Thursday evening following the news that Lionel Messi would be leaving Barcelona, with his 21-year association with the club coming to an abrupt end.
"Despite FC Barcelona and Lionel Messi having reached an agreement and the clear intention of both parties to sign a new contract today, this cannot happen because of financial and structural obstacles (Spanish Liga regulations)," the club said.
"As a result of this situation, Messi shall not be staying on at FC Barcelona. Both parties deeply regret that the wishes of the player and the club will not ultimately be fulfilled.
"FC Barcelona wholeheartedly expresses its gratitude to the player for his contribution to the aggrandisement of the club and wish him all the very best for the future in his personal life and professional life."
Barcelona's statement essentially directed the complete blame towards La Liga, whose strict financial fair play rules had meant Messi's contract extension rested on the club's ability to sell players to ensure they were in line with the salary cap.
Barca have been unsuccessful in shipping any of their high earners, including Philippe Coutinho, Antoine Griezmann, Ousmane Dembele and Samuel Umtiti.
As a result, they have been unable to register Messi as his new contract would have broken their wage structure for the 2021/22 season.
Messi had agreed to a five-year contract with the Catalan club, which would have seen his salary reduced by 50%, but it seems Messi's romance with Barcelona has come to an end.
Since making his senior debut at 16 back in 2004, Messi has made 778 appearances for the club, scoring 672 goals, including 120 Champions League goals, and a record 474 La Liga goals.
Barcelona's record goalscorer has won ten La Liga titles, four Champions Leagues and seven Copa del Reys, and claimed the Ballon d'Or on a record six occasions.
Despite now being 34 years of age, Messi finished last season as the league's top goalscorer and was also named the player of the tournament during this summer's delayed Copa America, in which he won his first major honour with his country.
Messi has established himself as one of the greatest players of all time – the only question remaining is where the little magician will end up next?
Proven Quality looks at the realistic destinations Messi will have to choose from, with the 2021/22 season fast approaching.
Paris Saint-Germain
A move to the Parc des Princes looks the most likely move abroad for Messi.
Les Parisians were taken over by Qatari Sports Investments back in 2011, and the club have not shied away from a blockbuster transfer since, with the arrivals of Kylian Mbappe and Neymar the most recent examples.
A reunion with Neymar would appeal strongly to Messi, with the pair enjoying a hugely successful stint together in Spain.
The chance to play alongside the electric Mbappe would also be an opportunity not to be missed, and Messi will feel he has what it takes to guide PSG to their first Champions League crown.
The Athletic reported Messi reached out to PSG boss Mauricio Pochettino on Thursday evening after Barcelona's announcement had been made.
Manchester City
When Messi expressed his desire to leave Barcelona in 2020, a reunion with former manager Pep Guardiola seemed certain.
However, Messi could not reach an agreement with Barca and remained at the club for the 2020/21 campaign.
City have since moved on and announced the £100 million signing of Jack Grealish last night, with Tottenham Hotspur forward Harry Kane remaining firmly on their wish list.
Securing all three players would be remarkable, even for the club's Abu Dhabi owners standards. Kane and Grealish are long-term investments with their best years still to come.
For the club's hierarchy, Kane's signature will likely be prioritised due to the longevity it will bring compared to Messi's potential stint in the Premier League, as well as the Spurs talisman's ability to comfortably fill the void left by club legend Sergio Aguero.
MLS
Messi has previously expressed his interest in playing in the United States and following the likes of David Beckham and Thierry Henry.
Speaking to La Sexta back in December 2020, Messi stated: "I always said that I have the impression that I would enjoy the experience of living in the United States, of living in that league and life."
Inter Miami have been the MLS club most linked to the six-time European Golden shoe winner. However, their recent punishment from the league's board would significantly hamper any potential deal.
They will be docked $2,271,250 million in allocation money in 2022 and 2023 for cheating the league's roster rules and regulations when it built its roster for its expansion season in 2020.
Messi joining the MLS would elevate the sport across the US. If a deal was struck, negotiations between the league and club would be swiftly arranged to accommodate his arrival.   
Newell's Old Boys
One for the romantics, eh? Messi could end his footballing career in Europe and head home for the first time as a senior player.
After tasting success with his country at this summer's Copa America in Brazil, Messi may now feel is the right time to return home.
As beautiful as it would be to see Messi return to Argentina, it is clear to see the former Barca man still has plenty to offer on football's biggest stage.
Now may be too soon for a reunion with his home nation.
Barcelona
Not again, surely?
Seeing as a deal had been agreed between Barcelona and Messi, with La Liga responsible for standing in the way of the contract being signed, many believe the Catalan club could be using Thursday night's statement as a form of posturing.
Wishful thinking could mean Barcelona are banking on La Liga becoming fearful of Messi's overall loss to the competition, and the impact it will have on revenues from broadcasting, leading to negotiations on the rules being reworked.
Many see Messi as the greatest to ever play the game.
He is, for now, the world's most in-demand footballer and a huge summer awaits for the Argentinian.
Read also: Newcastle await Joe Willock's decision on Arsenal future with £25 million deal ready to be agreed.