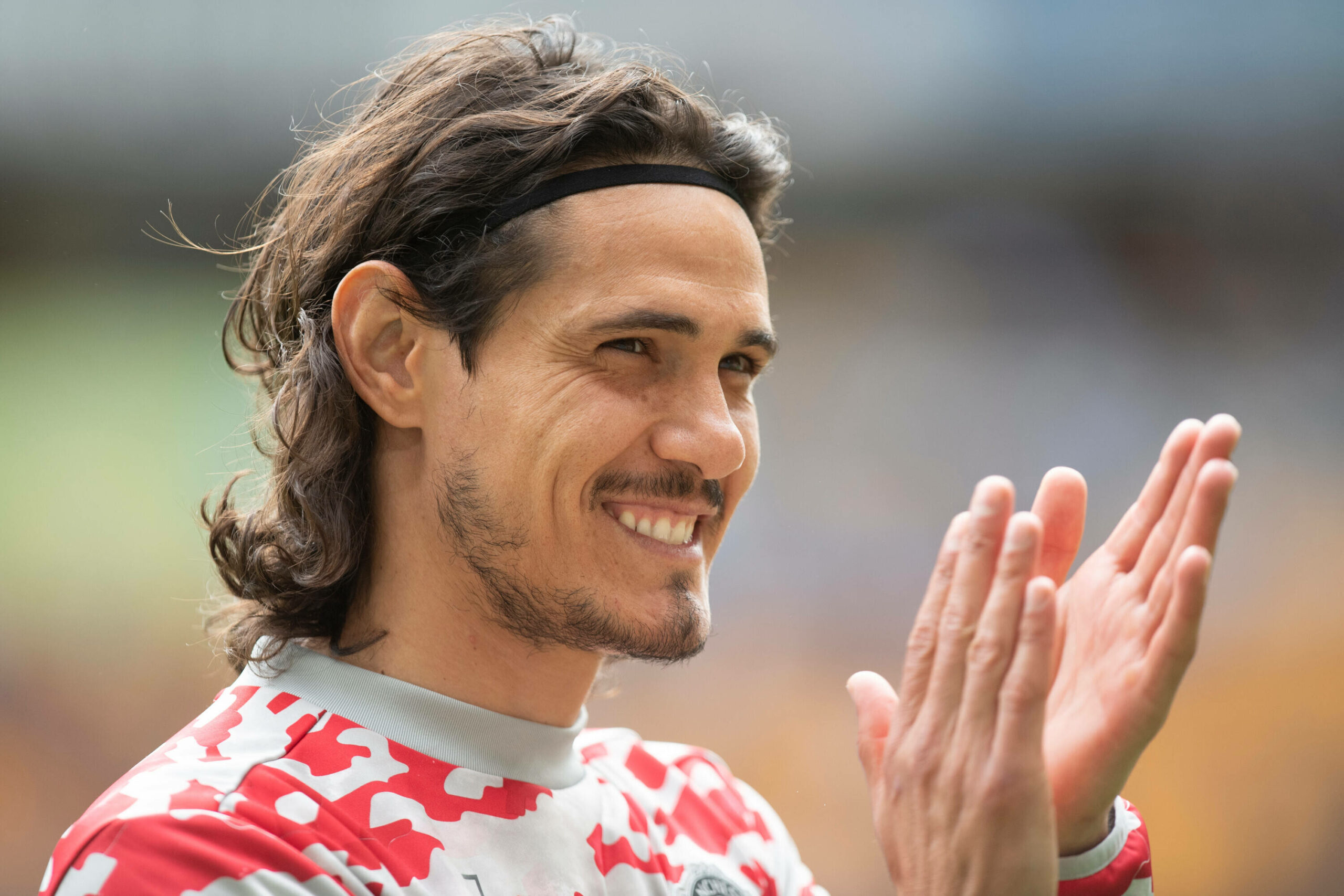 Manchester United manager Ole Gunnar Solskjaer has confirmed that Edinson Cavani won't play any part in Sunday's Premier League clash at West Ham United.
The Uruguay international suffered a muscle strain during a closed-doors friendly against Stoke City two weeks ago.
He has been working his way back to fitness, and Solskjaer has said he won't be risked unless he is 100 percent fit.
While he has been ruled out for the weekend's trip, he could face the Hammers in the midweek Carabao Cup tie.
He told Manutd.com: "Edinson hopefully will start training with us after the weekend. Hopefully, maybe Monday."
"Maybe he'll be involved on Wednesday because he had a fantastic season last season.
"We feel now to get the best out of Edinson this season we need him to have 100 per cent fit and not pushing.
"We've got a strong squad that will cope with having to let players heal and don't risk any further injuries.
"I see Edinson having a massive impact because he's that type of personality and a player.
"He's a top professional and he can't wait to get back on. He's working really hard to get back on the pitch."
Our view:
Cavani struggled with niggles during his debut season at United but still made a noticeable impact.
He looked back to his best after overcoming fitness concerns, ending with 17 goals and six assists from 39 games.
Cristiano Ronaldo has been the regular striker choice for Solskjaer following his homecoming after 12 years.
The Portuguese has made an instant impression with three goals from just two outings across all competitions.
It was always anticipated that he would do so, but Solskjaer may not want to put a heavy workload on the 36-year-old.
This is where Cavani could come in. He would offer similar qualities with his good aerial presence and finishing.
Cavani, who earns around £250,000-per-week, could make his comeback in the Carabao Cup on Wednesday.
United face the Hammers once again on the road. Solskjaer is likely to ring in the changes for the third-round tie.
Stats from Transfermarkt.com.
Read: FIFA 22 Premier League rankings revealed – Joy for Liverpool and Manchester United stars.