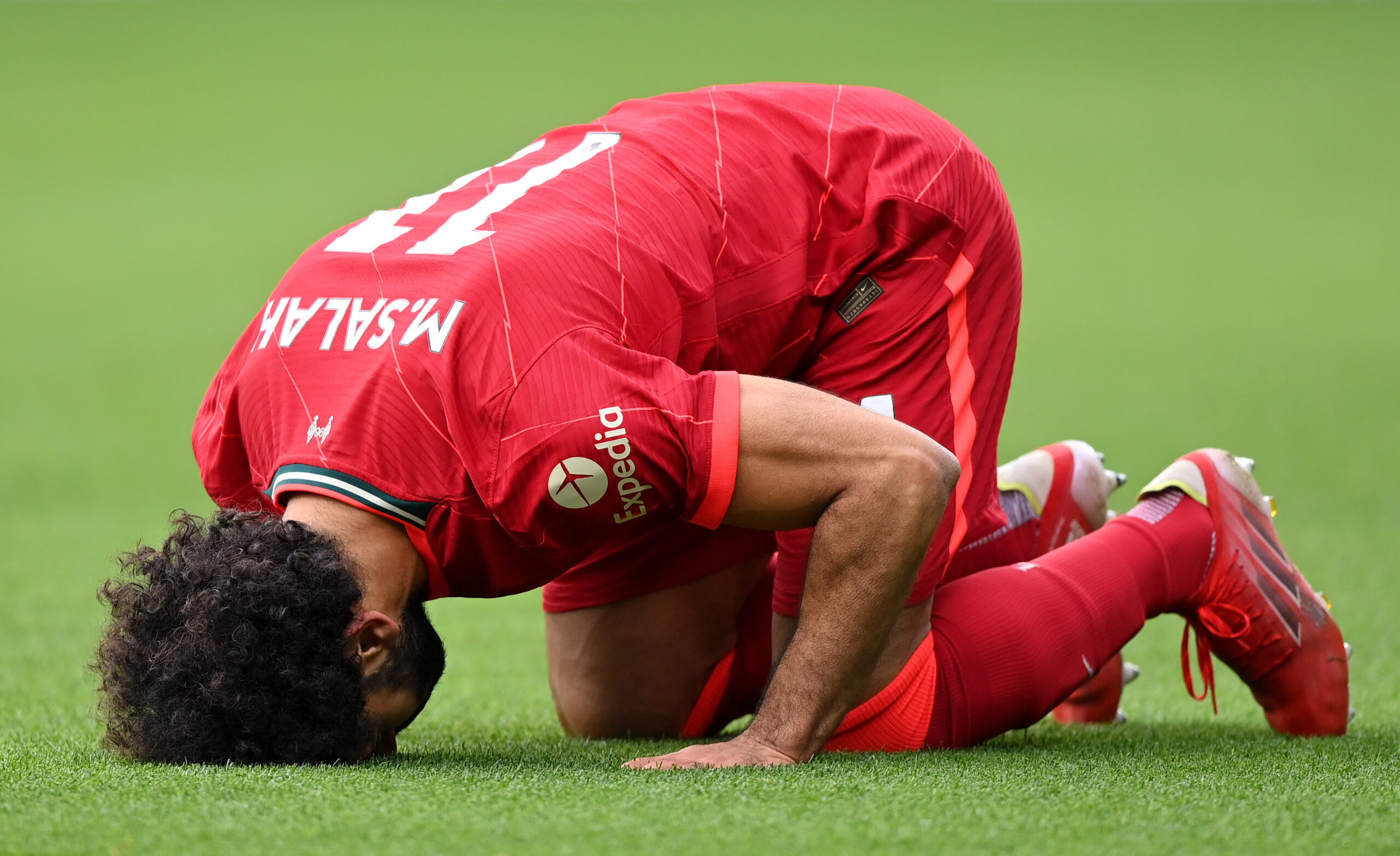 Match officials have been issued with guidance to find natural pause in play to allow Muslim players to break their fast during the month of Ramadan, according to Sky Sports.  
Some of the biggest Premier League stars are expected to fast this month, including Liverpool's Mohamed Salah, Manchester City's Riyad Mahrez and Chelsea's Ngolo Kante. They will abstain from eating or drinking during the day and will break their fast at the time of sunset. 
Muslim players taking part in evening matches will be affected by this during the holy period of Ramadan.
To solve this issue, match officials have been asked to allow for a natural pause in play, so the players could break their fast by taking on liquids or supplements.
The officials have been given guidance in this regard from the Professional Game Match Officials Ltd (PGMOL).
A match between Leicester City and Crystal Palace was stopped for a while two years ago to allow players to break their fast, which is believed to be a first in the Premier League.
The two clubs had agreed with the referee at that time to pause the game for a while to allow Wesley Fofana and Cheikhou Kouyate to break their fast.
Palace goalkeeper Vicente Guiata delayed taking a goal kick that allowed Fofana and Kouyate to take energy gels. Fofana later thanked the clubs and the English league for making that happen. 
Being a Premier League footballer is very hard as this league is the most physically demanding.
But things become even harder for practising Muslim players during Ramadan as they will also have to abstain from eating or drinking for a whole month. Many might not realise this when they are enjoying their favourite games through live football streams. 
The latest decision to pause the game for allowing Muslim players to break their fast is great news, something which they will all highly appreciate.