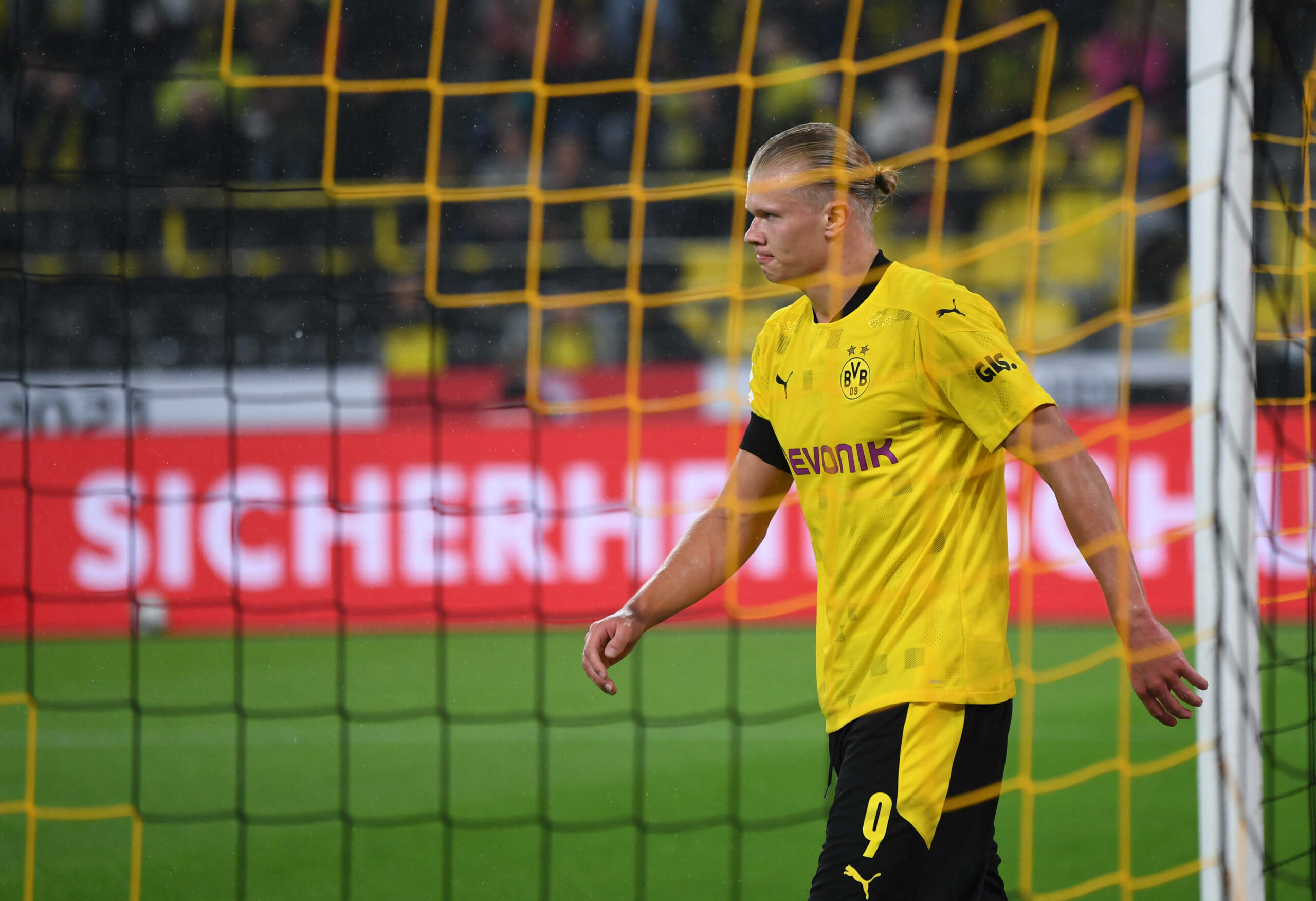 The phrase 'God loves a trier' could easily be applied to super-agent Mino Raiola if the latest reports from Bild are to be believed.
His client Erling Braut Haaland is the most-wanted striker in Europe right now, but Raiola's demands have scared off most of his potential suitors.
Chelsea were strongly linked with the 21-year-old but were told he would cost them £275 million in salary and agent fees for a five-year deal.
Factor in that Borussia Dortmund want £150m to sell Haaland this summer, and Raiola is living in cloud cuckoo land.
Realistically speaking, there are only a handful of clubs in Europe who are in the running to sign Haaland.
With a transfer release clause due to kick in next summer, clubs will not have to pay Dortmund as much, but his salary demands are still likely to be crazy.
Under normal circumstances, Real Madrid and Barcelona would automatically be the front-runners to secure his services.
However, Madrid are targeting Paris Saint-Germain forward Kylian Mbappe, while Barca are a mess financially.
Bayern Munich could be an option, but history has shown that they are not in the habit of being held to ransom when it comes to salaries.
A move to the Premier League may be appealing to Haaland, although none of his suitors would be willing or able to meet Raiola's demands.
Chelsea signed Romelu Lukaku after deciding he was a better value option, while Liverpool's owners won't be paying £820,000-per-week to a player any time soon.
While the two Manchester clubs would be an ideal landing spot for Haaland, neither City or United are likely to shell out that kind of money.
All of which leaves one club – PSG. If Mbappe joins Madrid as expected, the Ligue 1 giants will need a replacement.
They have the resources to shell out silly money for Haaland, and he will probably fancy the opportunity to spearhead their bid to dominate Europe.
Whether he ends up securing an £820k-per-week salary is debatable, but it won't be for the want of trying on Raiola's behalf.
Read: Time running out for Arteta to prove he is the right man for Arsenal.