Being a good player doesn't necessarily mean you'll become a good manager. However, it can't hurt your chances.
Over the years, we've seen many world-class footballers make the step into management. Similarly, several lesser-known names have emerged as top coaches.
Aston Villa have become the latest club to take a gamble on a big name, hiring Premier League Hall of Fame member Steven Gerrard to replace Dean Smith.
The 41-year-old was an exceptional player – can he reproduce this in management?
Here is our ranking of every Premier League manager's playing career.
20) Norwich City – managerless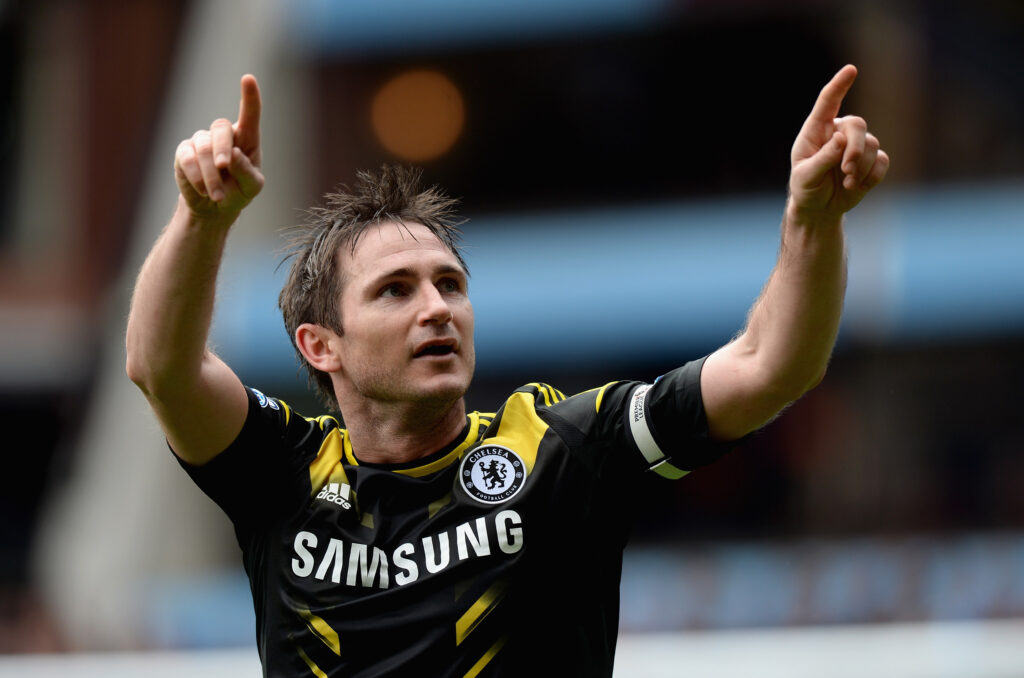 At the time of writing, Norwich City don't have a manager. So…yeah, there's no one to put here. They go in 20th by default – a position they'll be used to by now.
Although, they have been linked with Frank Lampard. He'd help them shoot up this table.
19) Thomas Frank – Brentford
Thomas Frank played amateur football in Denmark. Not exactly the highest level, we're sure you'll agree.
18) Bruno Lage – Wolverhampton Wanderers
The former Benfica boss played as a right-winger during his brief career. He started to move into coaching when he was just 20.
17) Brendan Rodgers – Leicester City
"I could have been a pro if it wasn't for the knee injury" is a phrase we've probably all heard before. But when Brendan Rodgers says it, it actually has some truth to it.
Rodgers was at Reading as a youngster, but a knee condition forced him to retire aged 20. He then moved into coaching while continuing to play at non-league level.
16) Thomas Tuchel – Chelsea
Another early retirement. The Champions League winner played in the 2. Bundesliga for a short while before being released and later picked up by fourth-tier side SSV Ulm. He had to retire at 24 due to a knee injury.
15) Rafa Benitez – Everton
Completing the hat-trick of knee injury victims, we've got Everton boss Rafa Benitez. He was in Real Madrid's ranks and the Spanish youth teams before he was struck down by a rough tackle.
He continued to play in the lower divisions in Spain but retired in 1986, aged 26.
14) Marcelo Bielsa – Leeds United
El Loco played in the top tier of Argentina until he was 25, before retiring to focus on coaching. Leeds fans will be grateful that he made that decision.
13) David Moyes – West Ham United
Strange fact of the day – David Moyes' youth career began with Icelandic club IBV.
He soon returned to Scotland, where he played for Celtic for three years. He made over 500 appearances in the English and Scottish leagues before taking over as Preston North End manager in 1998.
12) Sean Dyche – Burnley
It will come as a surprise to absolutely no one that Sean Dyche was a centre-back during his playing career. His entire career was spent in the lower English divisions.
11) Eddie Howe – Newcastle United
Newcastle would have been higher up the list had they kept Steve Bruce around.
Eddie Howe's playing career mirrors his days in management. He played for Bournemouth for a few years, went to Portsmouth, didn't do much there, then returned to the Cherries.
He made over 300 career appearances but never played higher than the second tier.
10) Jurgen Klopp – Liverpool
The big German was a versatile player, lining up as a striker during his early days and later converting to a right-back. He never left the 2. Bundesliga, but he gets extra credit for being a one-club man with Mainz.
9) Claudio Ranieri – Watford
Claudio Ranieri was a defender in Italy during his 13-year playing career. In that time, he played his part in four promotions.
8) Graham Potter – Brighton and Hove Albion
The Seagulls' boss is one of only five managers to have played in the Premier League during his career (more on the others later). In the 1996/97 season, Potter made eight appearances for Southampton.
The rest of his playing days were spent in the lower English leagues, playing for the likes of Birmingham City, Stoke City, West Bromwich Albion and Reading.
7) Ralph Hassenhuttl – Southampton
Narrowly missing out on the top six is Southampton's Ralph Hassenhuttl. The Austrian won four league titles in his home country, scored over 100 goals, and ended his career at Bayern Munich. Very respectable.
6) Mikel Arteta – Arsenal
Mikel Arteta began his career in Barcelona's youth teams before transferring to Paris Saint-Germain. He later played for Rangers and Real Sociedad, before making his move to the Premier League with Everton.
His time at Goodison Park was highly productive, and he later moved to Arsenal. The Spaniard captained the Gunners for two seasons before his retirement.
5) Ole Gunnar Solskjaer – Manchester United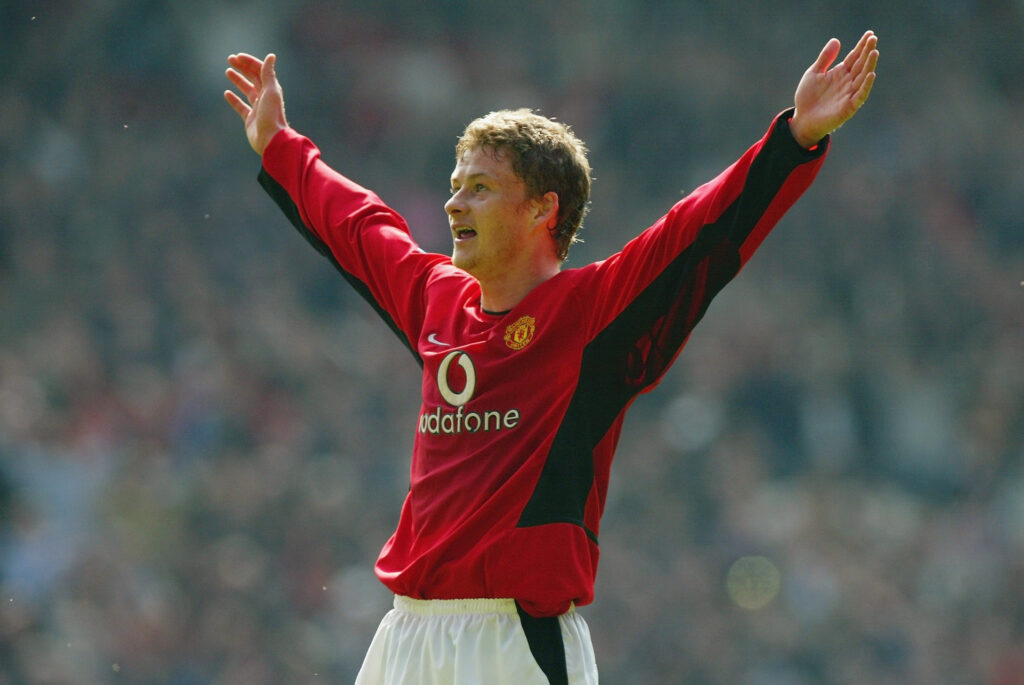 He may not be the most popular figure at Old Trafford right now, but Ole Gunnar Solskjaer will forever be a hero at Manchester United for his performances as a player.
The Norwegian is best remembered for his goal in the 1999 Champions League final against Bayern Munich, which completed the treble. The feat has not been repeated in English football since.
He retired at the end of the 2006/07 season, having scored 126 goals for the Red Devils in 366 appearances, helping the club to six league titles, two FA Cups and a Champions League.
4) Antonio Conte – Tottenham Hotspur
As illustrious as his managerial career has been, Antonio Conte's playing days were arguably even better.
Despite being constantly disrupted by injuries, the Italian was a top-class central midfielder. In his 13 years at Juventus, he won five Serie A titles and a Champions League.
And he was unlucky not to have a lot more. Conte was on the losing side in the 1997, 1998 and 2003 Champions League finals and was a runner-up at the 1994 World Cup and 2000 European Championships.
3) Pep Guardiola – Manchester City
A key part of Johan Cruyff's infamous Barcelona side, Pep Guardiola enjoyed a stellar career as a professional footballer.
The Catalan spent 11 years at Camp Nou, working under iconic figures such as Cruyff, Bobby Robson and Louis van Gaal. He departed La Blaugrana in 2001, having made nearly 400 appearances for the club.
In that time, he won six La Liga titles – two as captain – a European Cup and a Copa del Rey.
His performances inspired some of the next generation, with the likes of Xavi, Andres Iniesta and Cesc Fabregas citing Guardiola as a role model.
2) Patrick Vieira – Crystal Palace
There are very few people on the planet who wouldn't be jealous of Patrick Vieira's trophy cabinet.
As a player, he won pretty much everything there was to win, including seven major league titles, five FA Cups, a Champions League, a World Cup and a European Championship.
But it wasn't just his medal haul that made him such an icon. He was the captain and the beating heart of Arsenal's 'Invincibles' team of 2003/04 and was included in the PFA Premier League Team of the Year six times in a row.
1) Steven Gerrard – Aston Villa
We mentioned him earlier, but let's go into a bit more detail.
Gerrard played for Liverpool for 17 years, making his debut in 1998 and departing for the MLS in 2015. In those 17 years, he was nothing short of heroic for the Reds.
He featured 710 times in total for Liverpool, scoring 186 goals – only Ian Callaghan and Jamie Carragher have made more appearances, while just four players have netted more often.
On top of this, his performances in the big games are what set him aside as one of their greatest ever players.
He inspired their incredible 2005 Champions League final comeback against AC Milan and scored a stunning 35-yard injury-time equaliser in the 2006 FA Cup final against West Ham.
Read also: Eddie Howe – is he the right man for Newcastle United?