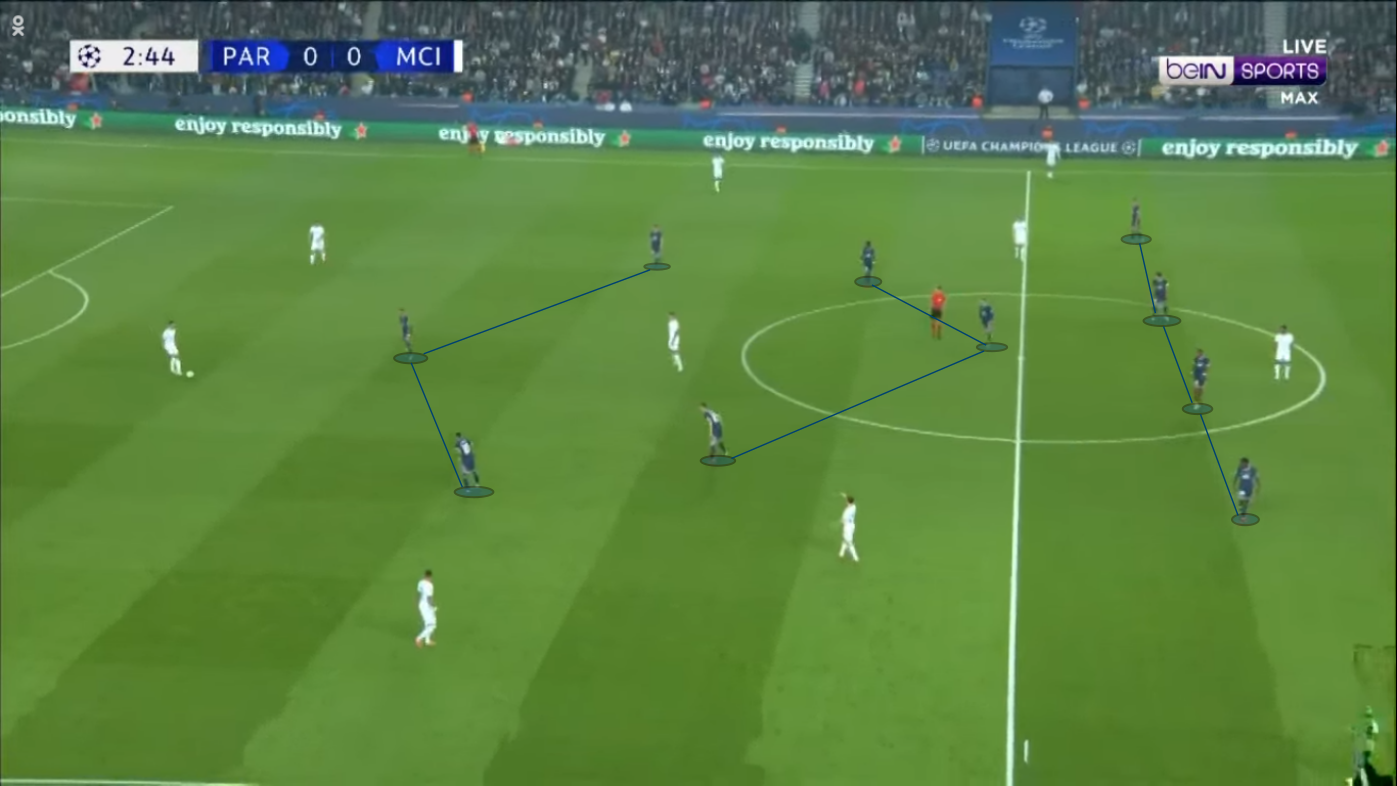 Manchester City's tough run of fixtures continued in France after their success at Chelsea over the weekend, as they faced Ligue 1 leaders Paris Saint-Germain for their Champions League Group A clash.
The visitors picked up all three points on matchday 1 in an enthralling 6-3 match against RB Leipzig, but PSG were left disappointed with just a point against Club Brugge on Neymar, Kylian Mbappé and Lionel Messi's first start together.
That trio were fit to start once again here, meaning that Messi was reunited with ex-manager Pep Guardiola, who he could have been working under at City had things gone a little differently in the summer of 2020.
PSG were out for revenge for their Champions League semi-final defeat against City last season, while the added political angle stemming from the two clubs' ownership meant that this was set to be a tremendous clash.
Although City have a big Premier League game against Liverpool this weekend, they did not hold back with their starting XI as all of their in-form stars took the field, while PSG used the best of their resources.
PSG had considerably less possession in this match, so they depended on counter-attacks to trouble Manchester City's goal.
In this respect, their Neymar-Mbappé-Messi front three along with the two marauding full-backs in Achraf Hakimi and Nuno Mendes proved invaluable as their individual quality and pace are more than enough to cause problems to any defences in the world.
Their first goal came from a period of settled possession, although it did culminate with a change of tempo after a momentary turnover in midfield that led to Mbappé and Hakimi combining on the right before the ball was squared across the six-yard box, where Idrissa Gueye was waiting to smash it in.
The second was a textbook transition involving Messi, who picked the ball up in his own half, drove to the edge of the 'D', played a one-two with Mbappé and finally picked out the top corner with a wonderful first-time finish.
Anyone who has ever watched a game or two of football can tell you that an attack comprising of Neymar, Mbappé and Messi is about as good as anything you will ever see in terms of pure individual quality, so we don't need to analyse that aspect of their game too much.
What we will be looking at is how much of a defensive liability they were and why that could easily spell PSG's doom in the context of this Champions League season.
They attempted only two tackles in the entire match, while there were no interceptions made. To put this into perspective, City's starting front-three attempted 13 tackles and three interceptions.
Of course, some of this has to be attributed to the fact that the visitors looked to press very high up the pitch while PSG didn't, but they wouldn't have been able to do so even if they tried due to the complete lack of work rate out of possession from their frontmen.
Unsurprisingly, they sat in a fairly narrow 4-3-3 mid-block with little to no pressure applied on the ball.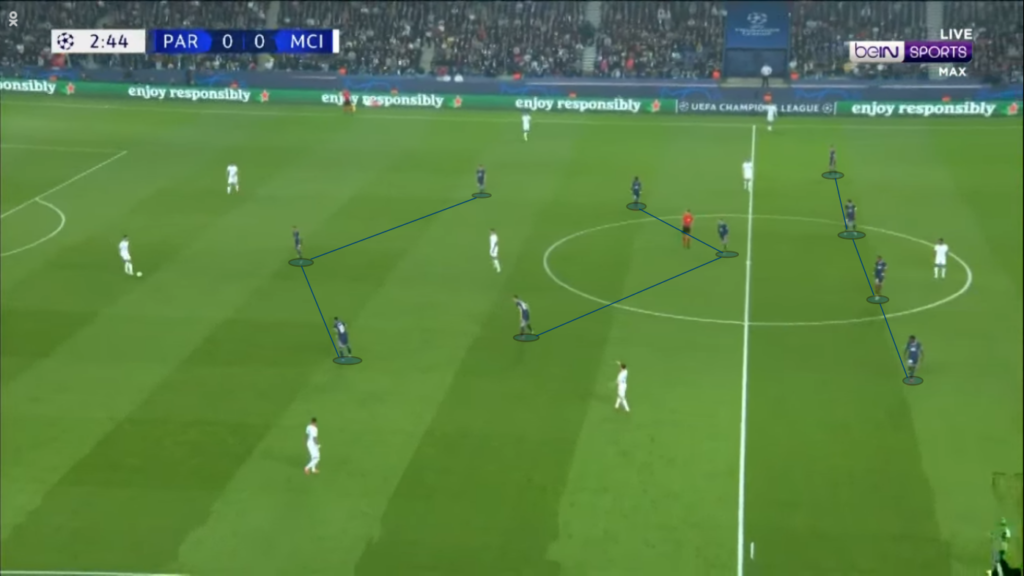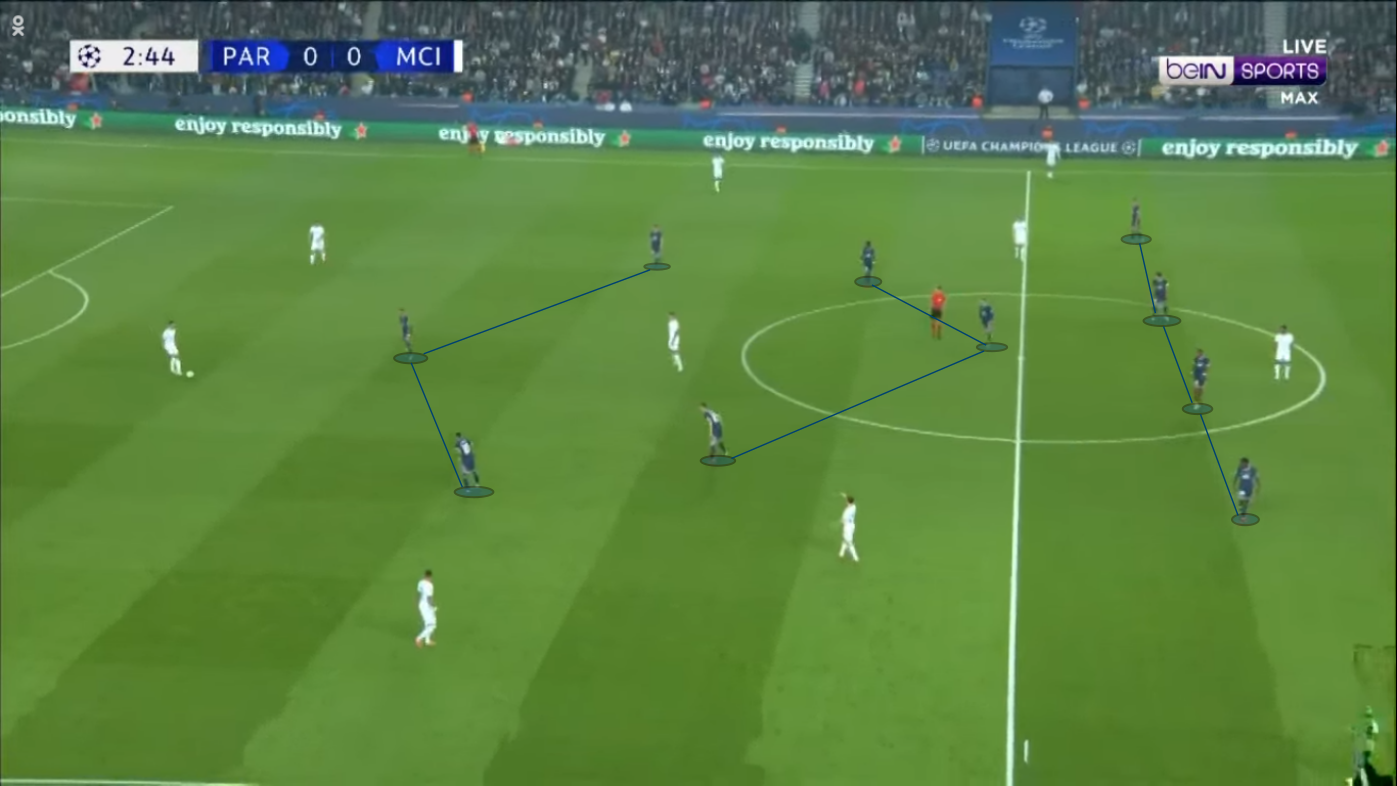 Due to how PSG congested the centre of the pitch, City found it considerably easier to progress down the wings.
Messi was considerably worse in terms of tracking back or even attempting to do so, and the fact that 45% of the away side's attacks developed down the left flank should not be at all surprising.
To avoid any glaring lopsidedness developing in their defensive shape, PSG often shifted to a 4-4-2 as City entered their half with Neymar dropping alongside the midfield trio, which saw Ander Herrera try to cover the space on the wing behind Messi.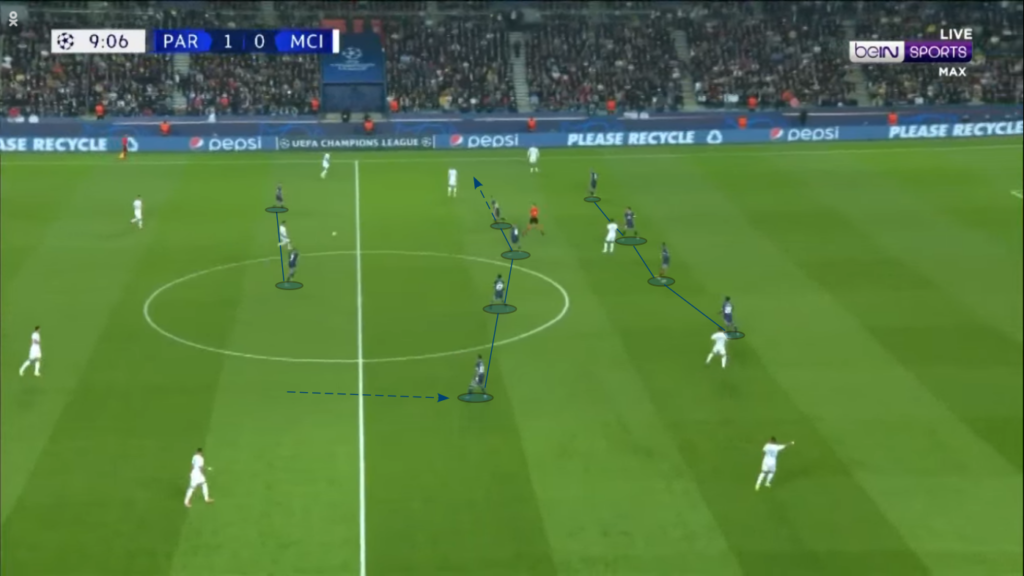 As hard as Herrera tried, there was always going to be a small window available to City to progress down the left while PSG switched from a 4-3-3 to a 4-4-2, which is why most of their attacks originated there as previously discussed.
Although he was instructed to track back this way all the time, Neymar too very often showed signs of laziness and got caught well out of position, which allowed Riyad Mahrez to get at Mendes in a straight one-on-one and use his brilliant dribbling ability, or combine with a midfielder or Kyle Walker to cause plenty of problems on the right.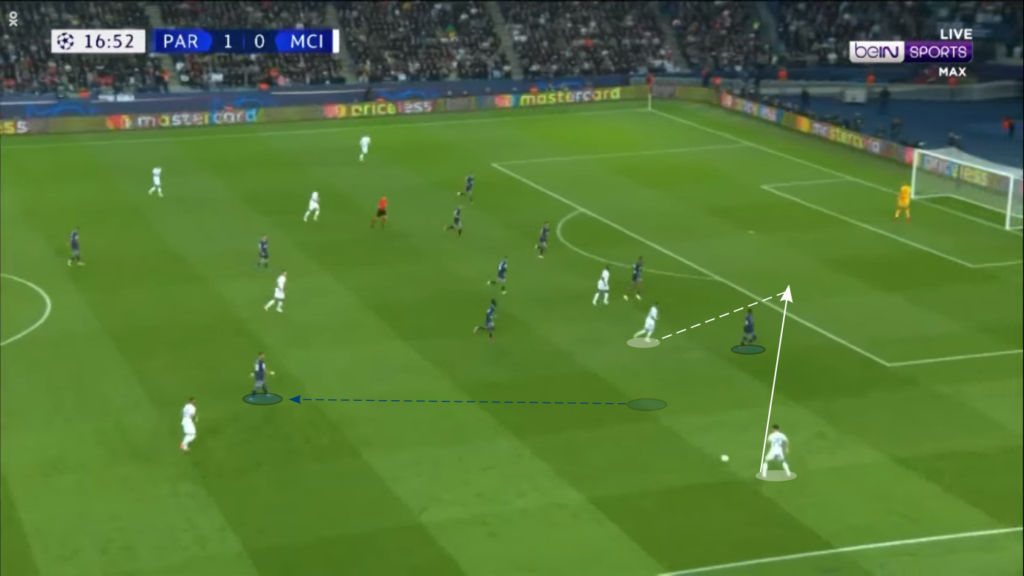 On the opposite flank, Sterling often distracted Herrera by drifting into the left half-space, freeing up João Cancelo in the process, with the Portuguese international then able to either drive inside to shoot or cross into the box.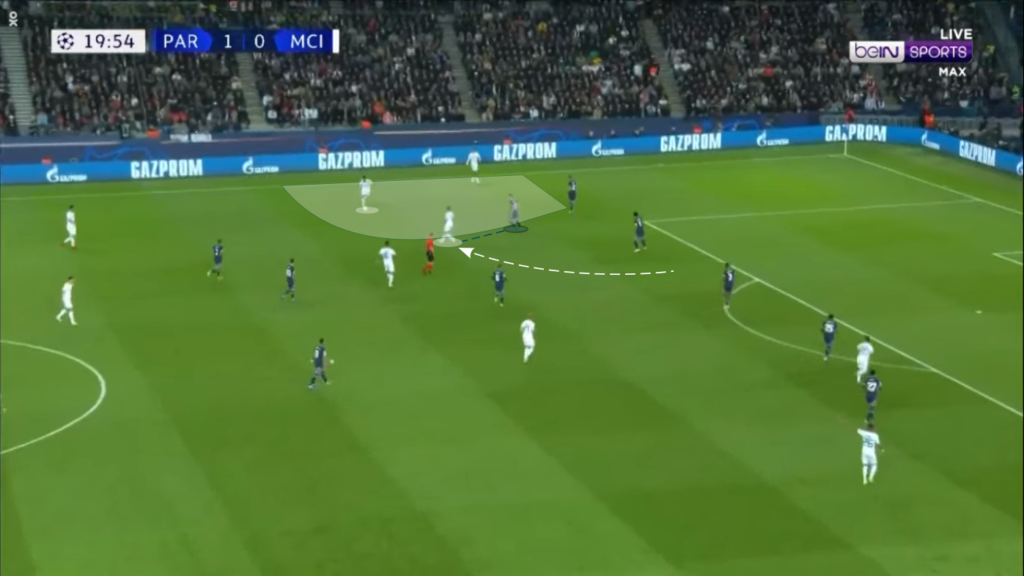 Another result of this was that Jack Grealish often found himself up against an isolated Hakimi as Mahrez did against Mendes on the right, but the English international did not win that battle as he had a real off-day with just 3/5 successful dribbles and as many losses of possession.
This was a key victory for PSG as a whole because had they been porous on both sides of the defence, there is no way they would have been able to hold out as well as they did.
Truthfully, even though their back-four and midfield trio defended exceptionally well, the main reason they were able to hold out was that City were terrible in front of goal.
Twelve of their 18 shots came from inside the box, two of which were missed from quite literally underneath an open goal at 1-0, so on almost any other day, they would have scored at least once. That was not to be, as their finishing let them down once again.
This was a crucial victory for PSG after their draw against Club Brugge, but it also confirms what we saw in that match, which is that this team is not complete enough to be considered among the best in the competition.
In terms of pure individual quality, it irrefutably is the best, but football is a team sport – as much as you need good players, you need good players who can work together in all aspects of the game.
Stats courtesy WhoScored.
Read: Three Things – Time to drop lacklustre Kane, City flex their muscles, Liverpool's defence goes missing.