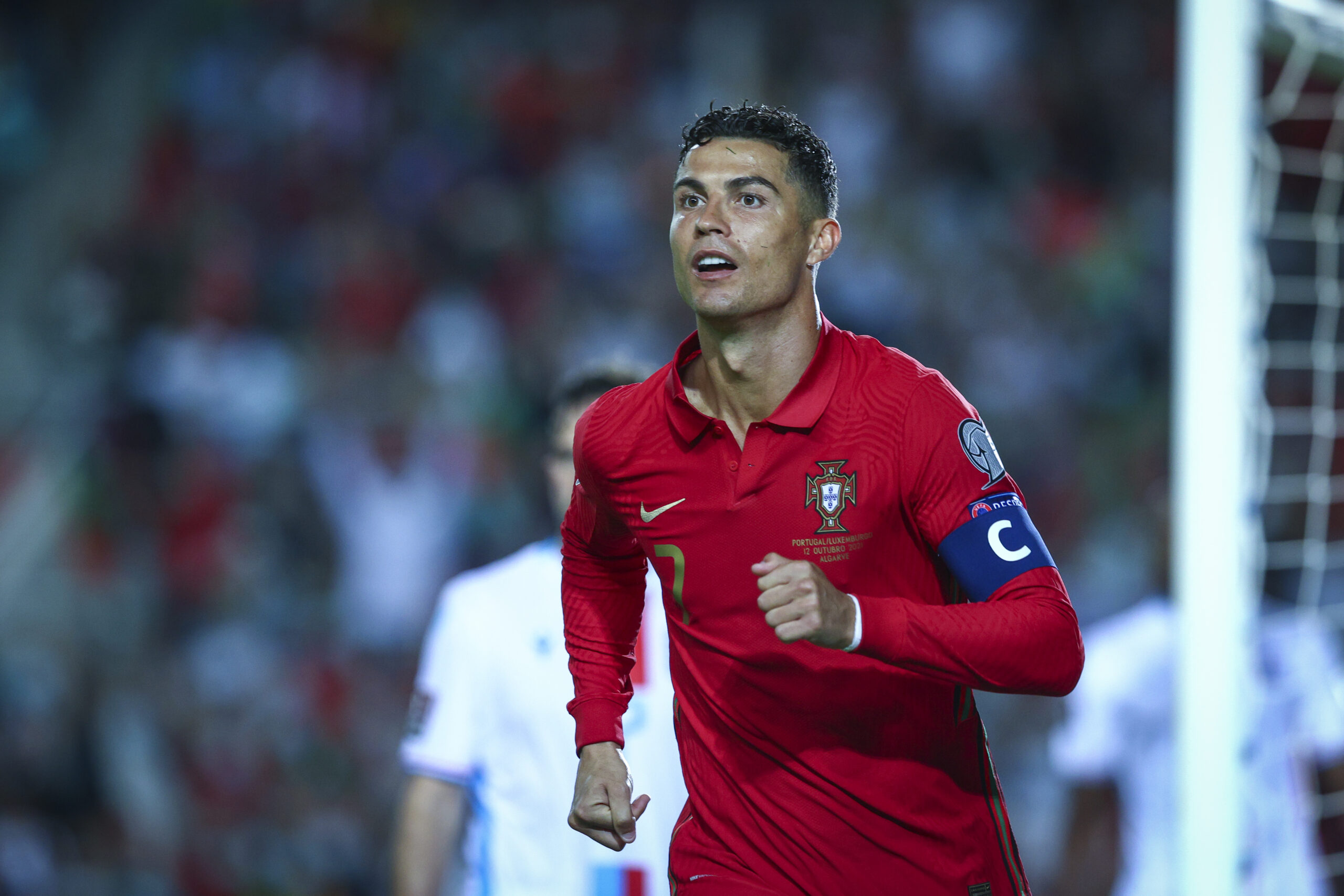 World Cup qualification in Europe is almost at its end. By Tuesday, we will know which sides have qualified automatically and which sides will be in the play-offs.
Some of it has already been determined. France, Belgium, Denmark and Germany have already secured their place at the tournament, while Wales, Czech Republic, Scotland and Austria will all go into the second round.
But there is still plenty to be decided. Six more teams will achieve automatic qualification in their final game, and eight more will advance to the play-offs.
The play-offs are not an easy challenge. Ten second-placed sides are joined by two Nations League group winners, and only three of the 12 can progress to the World Cup.
In the lead up to the final round of fixtures, here are the biggest games to look out for.
Group A
In Group A, we know who our top two will be. However, we don't know which order they will go in.
Portugal currently top the group on goal difference alone, with Serbia just behind them in second place. These two face each other on Sunday evening in a winner-takes-all game.
The situation is simple – if Serbia win, they qualify automatically and Portugal go into the play-offs. But if Portugal can avoid defeat, they will seal their place at the World Cup.
It's a World Cup that Cristiano Ronaldo will be desperate to qualify for. The only thing missing from his astonishing career is a World Cup trophy, and this will probably be his last chance.
Serbia will be hoping to avoid the play-offs, given that they failed to make it through them in the lead up to the 2020 European Championships.
They defeated Norway in the semi-final but were then eliminated by Scotland in the final on penalties.
The reverse fixture was eventful, to say the least. Diogo Jota gave his side a commanding lead with a brace, but goals by Aleksandar Mitrovic and Filip Kostic managed to level the scores.
That was before Ronaldo had a late winner controversially ruled out, as the officials deemed that the ball had not crossed the line.
Group B
Sweden missed a huge opportunity to put themselves in a great position going into the final game.
They could have been two points clear at the top had they not suffered a shock defeat to Georgia.
Spain capitalised on this, beating Greece 1-0 thanks to a penalty by Pablo Sarabia. As a result, they moved to the top of the group.
On Sunday, the two face off for the third time since June. Spain must avoid defeat to qualify automatically, but a loss will see them drop into the play-offs.
Sweden have the edge when it comes to recent head-to-head results. They drew 0-0 in the Euro 2020 group stages, and the Blågult managed a 2-1 win back in September.
Group C
Italy and Switzerland were two of the most prominent nations at Euro 2020. The former won the tournament, while the latter pulled off one of the biggest shocks by eliminating favourites France in a thrilling round of 16 tie.
They played each other on Friday, with the winner almost certainly booking their place in Qatar.
Neither side could claim the three points, and midfielder Jorginho missed an injury-time penalty, leaving things up for grabs in the final game.
The Azzurri currently have the edge, topping the group on goal difference. They travel to Northern Ireland, knowing that a win should be enough to keep them in first place.
But if they slip up, Switzerland will have the opportunity to overtake them. They welcome Bulgaria to the Swissporarena.
Now here's where things get interesting. It is possible that they could end with the same number of points, same goal difference and the same number of goals scored. If Italy win 1-0 and Switzerland win 3-0, this scenario will happen.
The next tiebreaker is head-to-head results. Both games finished as a draw, but Switzerland would hold the advantage as they scored more away goals.
On Monday, you won't just see two teams trying to win. You'll see two teams trying to win by as big of a margin as possible.
Group D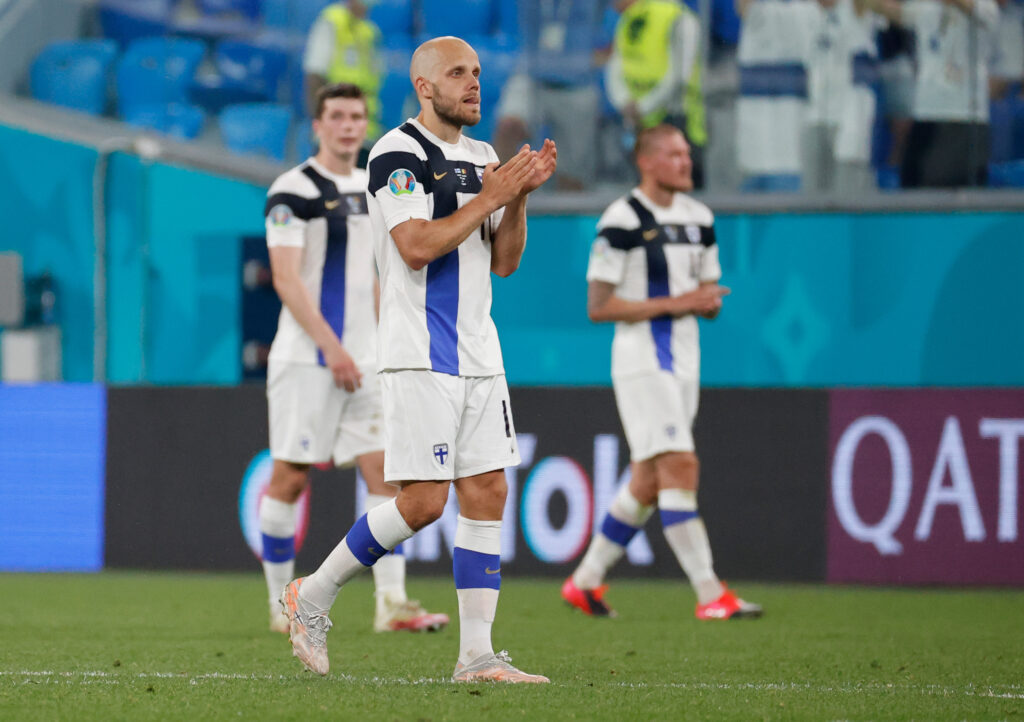 Top spot in Group D has already been settled. Somewhat unsurprisingly, France reached the tournament without losing a single game. But second place is still up for grabs, with Finland and Ukraine hoping to reach the play-offs.
Finland are the ones in control of their own destiny, having snatched an impressive win away at Bosnia-Herzegovina with ten men. They know that a win will take them to the second round.
But it's far easier said than done. Their final game is at home to group winners France.
If they drop points, it will allow Ukraine to leapfrog them with a win – but only a win will do. They travel to Bosnia-Herzegovina on Tuesday. The reverse fixture ended in a 1-1 draw.
Group E
Nothing to report in Group E, really. Belgium have already qualified as group winners, while Wales and Czech Republic will both go into the play-offs – one in second place, and the other as a Nations League group winner.
All they have to play for is seeding. Six of the 12 play-off teams will be seeded, with both Nations League group winners being unseeded. This will affect the difficulty of their play-off path.
Group F
Again, not much to talk about. Denmark have won the group, Scotland have finished second, and Austria have progressed to the next round as a Nations League group winner.
Scotland will be hoping for a victory against Denmark to be a seeded team in the second round. Meanwhile, Denmark will be aiming to keep up their perfect record, having won nine out of nine so far.
Group G
Group G is probably the most hectic, with it all still to play for.
Norway missed a huge opportunity to put themselves in a good position, failing to beat Latvia at home. They dropped down to third as a result, with Turkey jumping above them on goal difference after a 6-0 win over Gibraltar.
The result left Netherlands with the chance to guarantee qualification with a win over Montenegro. They led 2-0 with ten minutes to go, but two late goals put their celebrations on hold.
This has set us up for a fascinating final day on Tuesday. Netherlands host Norway, while Turkey face Montenegro away.
If Netherlands avoid defeat, they will almost certainly take top spot. But if they lose, they could drop down to third and be eliminated.
Turkey know that a win will be enough to guarantee a play-off place at the very least. But if they drop points, they will finish behind Netherlands and could fall below Norway.
Meanwhile, Norway realistically have to get something from their visit to Rotterdam.
A win will take them above Netherlands and possibly above Turkey as well. But anything less, and they will be relying on Montenegro to get a result.
Group H
The World Cup in 2018 was a great spectacle, and two Group H teams played a huge part. Russia were the hosts, and Croatia reached the final.
They met at that tournament in the quarter-finals stage. Croatia emerged victorious on penalties after an exciting 2-2 draw.
It's another winner-takes-all match, with Russia holding the higher ground. If they avoid defeat, they finish first. Croatia need a win to qualify automatically.
Group I
Technically, this group isn't decided yet. If England lose their final game, Poland will have the chance to overtake them with a victory against Hungary.
However, England are playing San Marino. It's not even worth speculating over.
Group H
The final group of World Cup qualifying and the play-off spot is still up for grabs. Germany have sealed their place at the World Cup with 24 points from eight games.
Currently in second are North Macedonia. In their final game, they will play an already eliminated Iceland, knowing that a win will take them to the second round.
But a slip up could allow Romania to capitalise. Their final game is away to Liechtenstein, who have picked up just one point in qualifying so far. They will almost certainly win.
This leaves all the pressure on North Macedonia. Three points keeps them in second place, but anything less will likely see them knocked out.
Read also: Kane firing again, Henderson makes statement – 4 talking points from England's win over Albania.