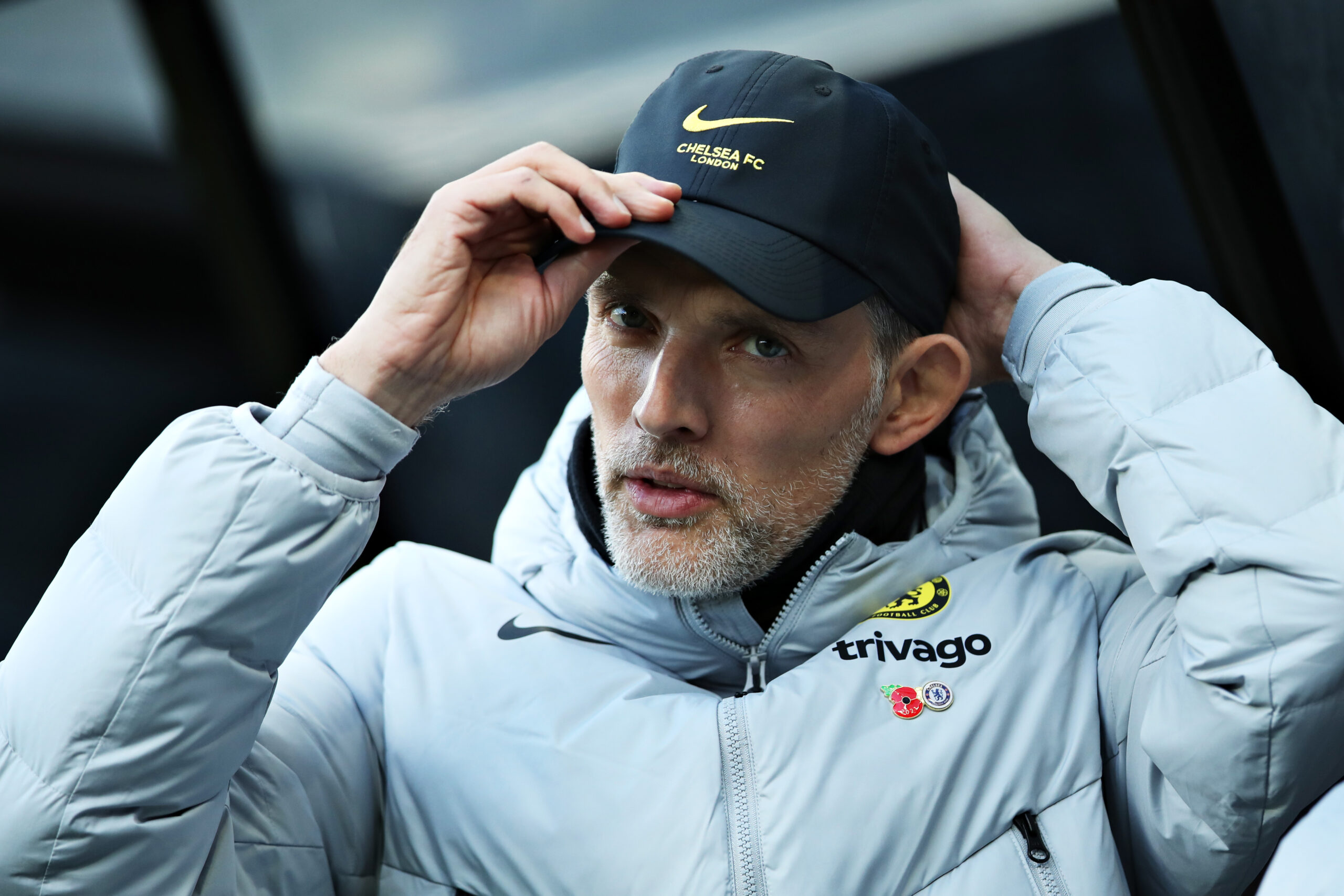 FIFA have revealed the nominees for the Men's Best Coach award.
The award was first founded in 2016. Claudio Ranieri was the first recipient, with Zinedine Zidane, Didier Deschamps and Jurgen Klopp all claiming the prize since then.
But none of the previous winners have been included in this year's shortlist. The seven in the running have all been honoured, having won major honours in the past year.
The winner is expected to be announced in January 2022.
Antonio Conte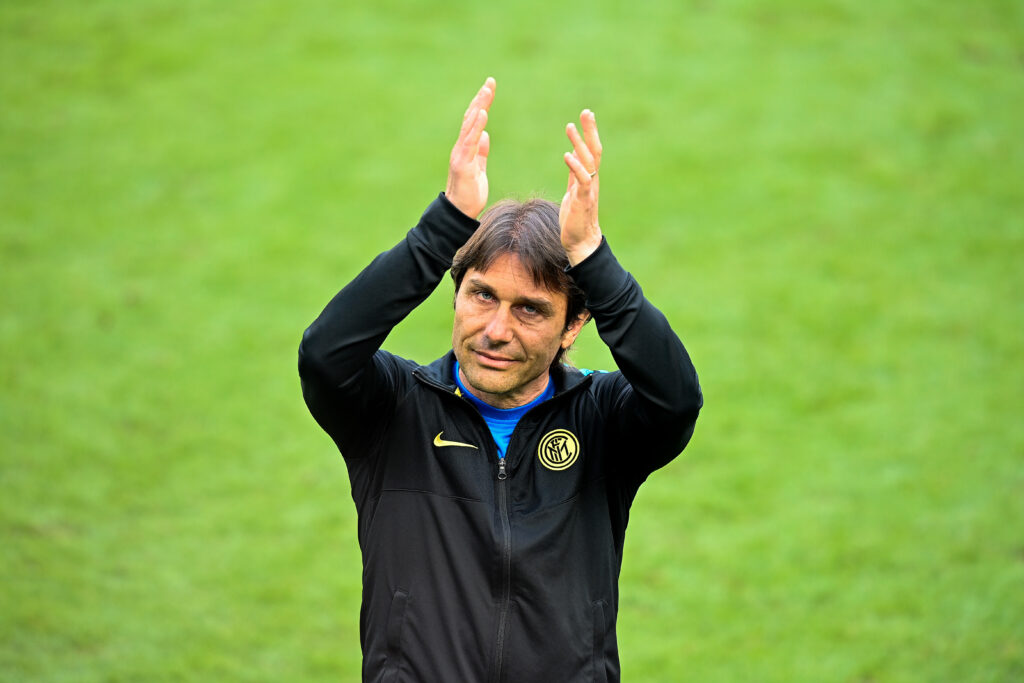 Almost a decade ago, Antonio Conte took over at Juventus. His arrival sparked nine years of dominance over Serie A.
Nine years onwards, and he was the man to end their reign of terror. He guided his Inter Milan side to a memorable league campaign, finishing 12 points clear of local rivals AC Milan in second place.
Conte later decided to leave the San Siro and has since returned to management with Tottenham Hotspur.
Hansi Flick
It was another highly successful year for Bayern Munich, as they lifted their ninth successive Bundesliga title. They cruised to the summit, finishing 13 points ahead of second-placed RB Leipzig while scoring 99 goals.
Manager Hansi Flick opted to quit the Bavarians at the end of the season, announcing that he would take over from Joachim Low in charge of Germany after the European Championships.
His start to life on the international stage has been convincing, winning his first seven matches and qualifying for the World Cup.
Pep Guardiola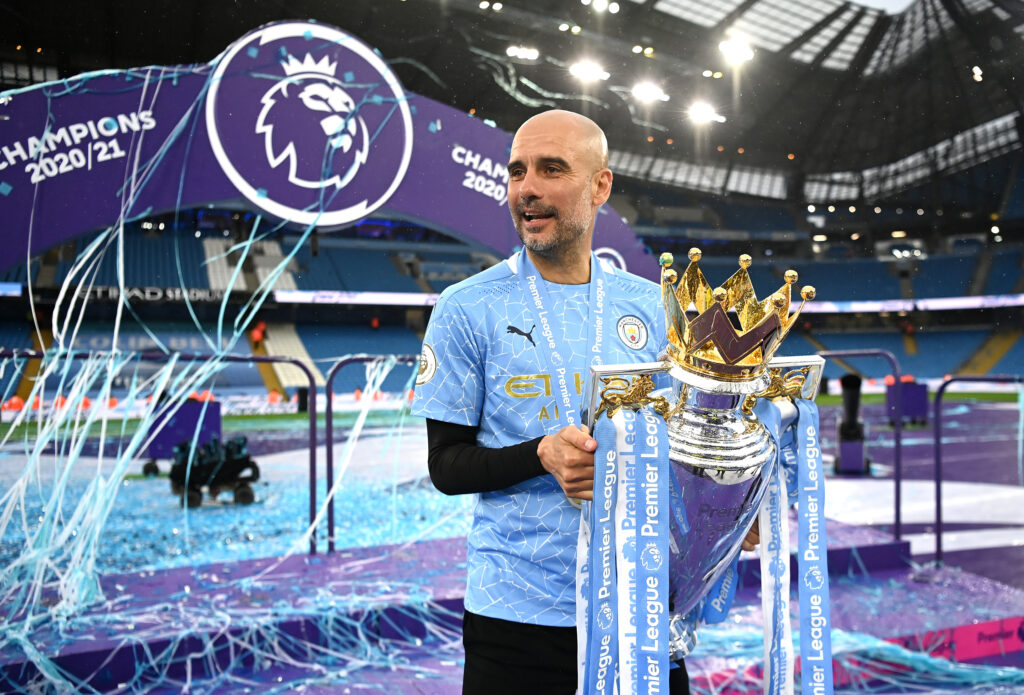 After an inconsistent start to the 2020/21 campaign, many wondered how long Pep Guardiola would stick around at Manchester City.
But he soon turned things around, winning 21 games in a row in all competitions.
This helped the Cityzens to a comfortable fifth Premier League title, as well as their fourth consecutive Carabao Cup triumph.
However, they will have been disappointed not to have won their first Champions League, having been defeated in the final.
As things stand, Man City are second in the Premier League.
Roberto Mancini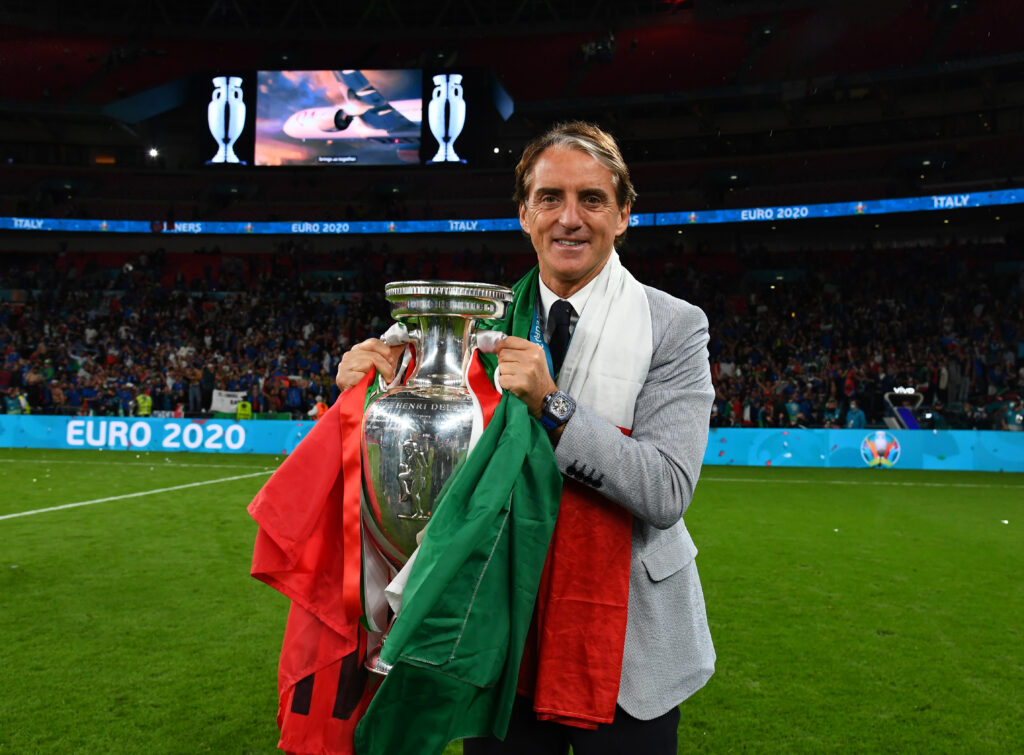 Roberto Mancini took charge of the Italy national team after a difficult few years. They had failed to qualify for the World Cup in 2018 and hadn't had much joy since 2006.
Mancini's arrival sparked a sudden upturn of fortunes. They set the record for the longest unbeaten run in the history of men's international football, going 37 games without defeat.
But more importantly, the former Man City boss guided them to Euro 2020 glory, beating England in the final at Wembley on penalties.
Had the award been given back in July, Mancini may well have been the favourite. However, things haven't been so successful in the second half of the year.
The Azzurri lost in the Nations League semi-finals to Spain and were unable to qualify automatically for the 2022 World Cup, finishing behind Switzerland in their qualifying group.
Lionel Scaloni
For a nation with an illustrious footballing history like Argentina, going 17 straight tournaments without any silverware is almost incomprehensible.
It becomes even more mind-boggling when you consider that they had Lionel Messi for over half of them.
But that run finally came to an end in 2021, when Lionel Scaloni guided La Albiceleste to the Copa America trophy. Along the way, they faced Chile, Uruguay, Paraguay, Bolivia, Ecuador, Colombia and Brazil.
Since then, they have continued to be at the top of their game, sealing their place at the 2022 World Cup earlier this month.
They haven't lost a game since the Copa America semi-final in 2019, going undefeated in 27 matches since.
Diego Simeone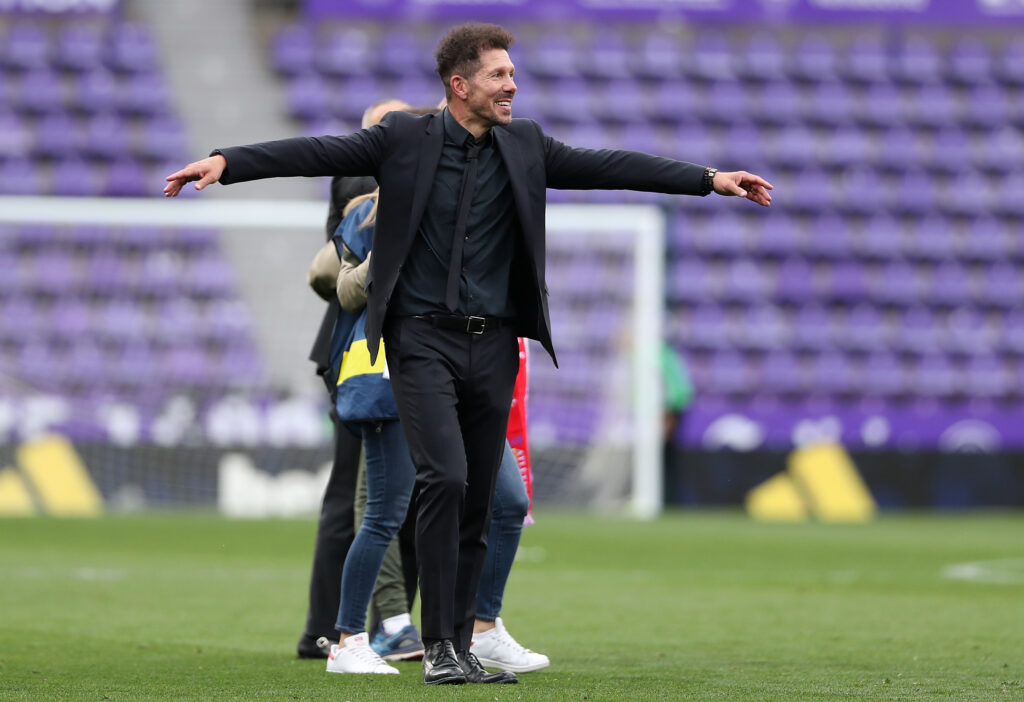 The task that Diego Simeone has at Atletico Madrid is not an enviable one. Having to compete with two of the world's biggest clubs for trophies is a difficult job.
This year, it was a test that the Argentine passed with flying colours. His side sealed their first league title for seven years on the final day of the season, finishing two points ahead of Real Madrid and seven clear of Barcelona.
Thomas Tuchel
Last – but certainly not least – is Chelsea manager Thomas Tuchel. The German is likely the favourite for the award, having achieved incredible things at Stamford Bridge.
He came to London at a time when things weren't running very smoothly. Frank Lampard had left the club in ninth place after 19 league games.
Tuchel's appointment was the catalyst for huge improvement. They lost just one of their next 16 league games, keeping 11 clean sheets in the process. Things got a little bumpier at the end, but they finished in fourth place.
But his biggest achievement came in the Champions League. The Blues saw off Atletico Madrid, Porto, Real Madrid, and Man City to lift the trophy for the second time in their history.
And they haven't stopped there. They find themselves top of the Premier League at the time of writing, winning nine and losing just one of their opening 12 fixtures while scoring 30 and conceding only four.
Read also: 10 defining games from Ole Gunnar Solskjaer's reign at Manchester United.