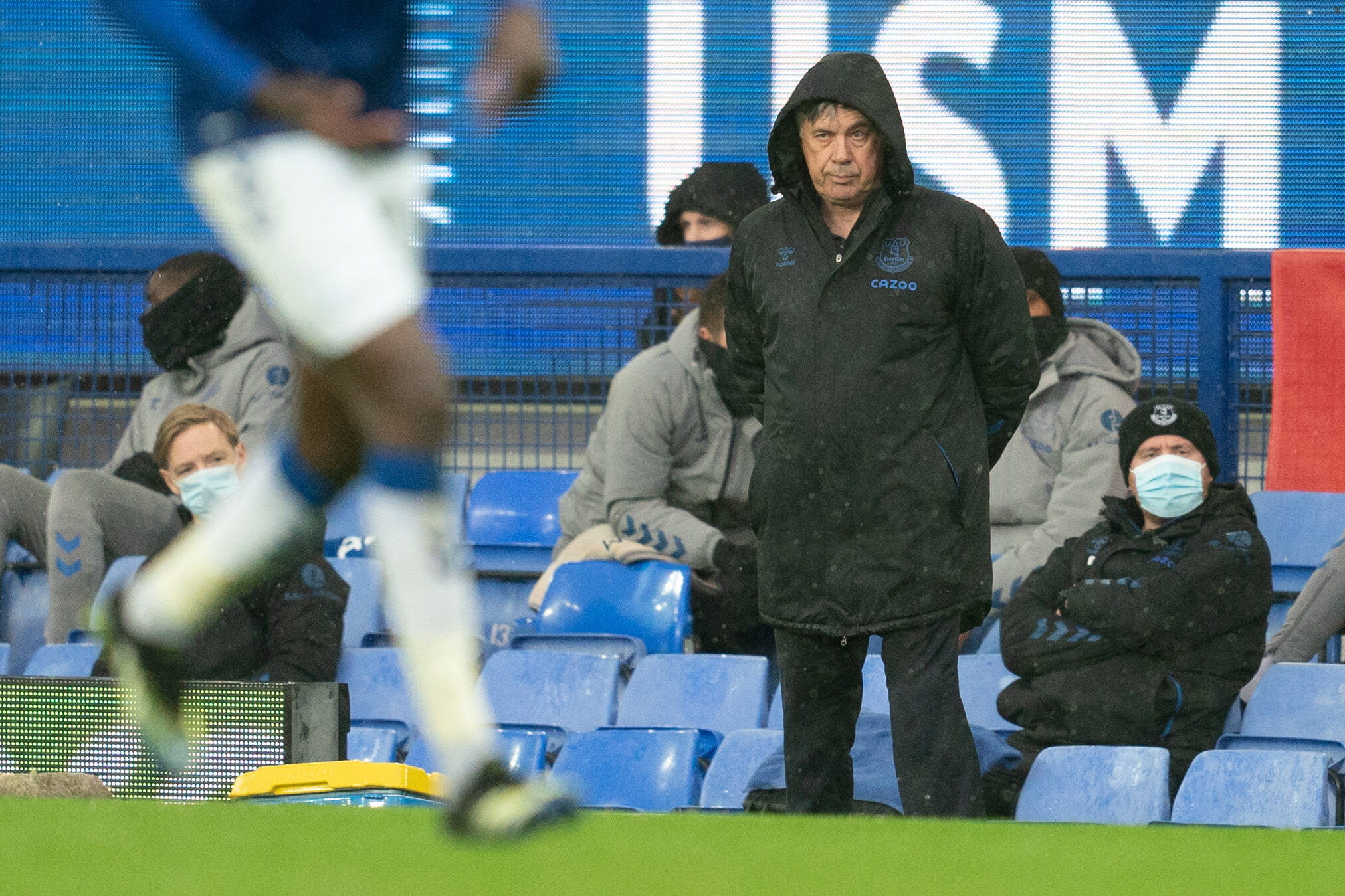 Everton effectively fell out of the Europa League race on Sunday following a disappointing defeat against Sheffield United.
The Toffees were unable to break down the relegated side and looked both unmotivated and bereft of ideas.
Now, with Everton still harbouring Champions League aspirations, where do they go from here?
Here are three things that need to change if Everton are to progress under the stewardship of Carlo Ancelotti.
Lack of identity under Carlo Ancelotti
While much optimism came with Ancelotti's appointment, the Italian's tactics have often been overlooked.
However, Sheffield United emphasised the lack of any style or identity under Ancelotti.
While Everton are largely a counter-attacking team when playing away from home, the Toffees look clueless at Goodison Park.
Their strategy often centres around passing James Rodriguez the ball and hoping he does something productive with it.
As a result, if the Colombian is not available or is marked out of the game, Everton simply have no creative outlet.
The Toffees must return to how they were set up earlier in the season, playing in a 4-3-3 formation.
That allowed Everton the solidity of a midfield three, with James Rodriguez often impressing on the right of a front three.
If Everton do sign a new winger this summer that could even see Rodriguez occupy one of the central midfield positions at worst.
Recruitment will be key to Ancelotti finally settling on a productive and attractive style for Everton.
Everton's attack
As we touched on, Everton's attack often struggles when James Rodriguez is not fit and firing.
As a result, Everton must sign players to remove that burden from the Colombian playmaker, with a right winger likely to be the ideal solution.
The Toffees have been linked with a number of players who fit the bill, with Bayer Leverkusen's Leon Bailey and Moussa Diaby both fitting the bill.
Both possess the ability to cut inside on their left foot and both bring speed, creativity and productivity with 21 Bundesliga assists between them this season.
Signing either one of those players would improve Everton's attack tenfold.
Mentality problems
This is something that has existed long before Carlo Ancelotti but is something that still plagues Everton.
The Toffees suffer from somewhat of an inferiority complex, where they are often see themselves as the underdogs.
As a result, Everton have impressed against several 'elite' teams in the Premier League this season. Though, they have never played like a big team themselves.
When they are asked to take the game to teams, Everton simply do not have that in their locker right now.
That is prevalent when you looked at a multitude of poor performances against sides that Everton should be beating comprehensively. The Toffees have been comfortably beaten by Newcastle, Fulham, Burnley and Sheffield United at Goodison Park this season.
Carlo Ancelotti's Everton is a team that simply isn't feared and that must change next season.