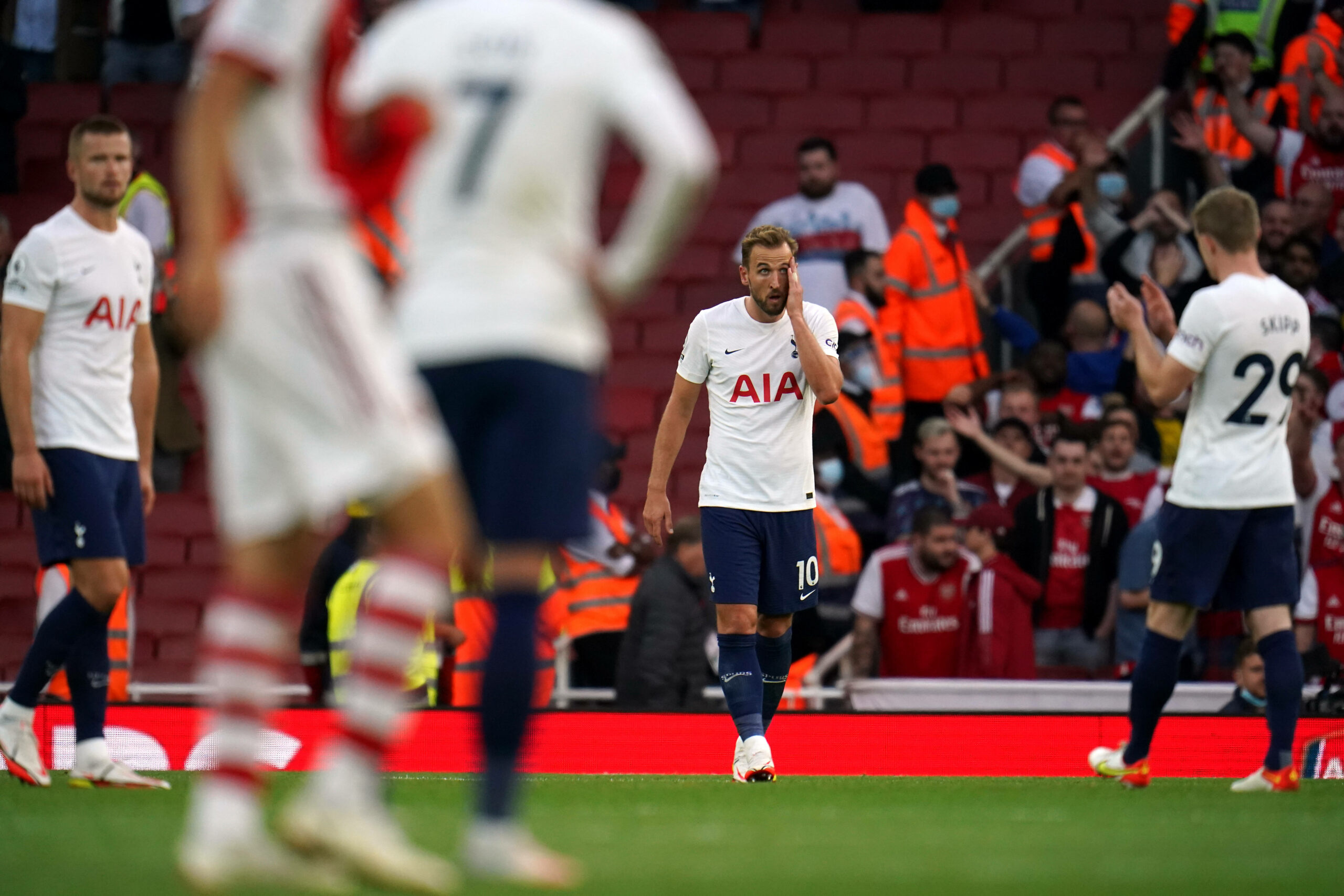 It's Monday again which means it's time for 'Three Things' – our weekly look at some of the biggest talking points in the Premier League this weekend.
Let's ditch any further introductions and get stuck in. Underperforming Tottenham Hotspur striker Harry Kane is a good place to start.
Time to drop lacklustre Kane
Many sections of the media are desperate to paint Kane as a 'consummate professional' who is struggling to find his best form right now.
The commentators for Spurs' embarrassing 3-1 defeat Arsenal were at pains to stress that Kane is finding things 'difficult' given his situation at the club.
Let no one be in any doubt here. If Kane's mind is elsewhere, that is entirely down to him. He tried to force a move to Manchester City and didn't get his own way. Tough.
If Spurs manager Nuno Espirito Santo has any sense, he'll stick Kane in the stands until he decides to start focusing properly on the job at hand.
City flex their muscles
Manchester City's imperious performance against Chelsea demonstrated that they will not give up the Premier League title without a fight.
The reigning champions dominated at Stamford Bridge and were unfortunate not to add to Gabriel Jesus' 53rd-minute winner.
Kevin De Bruyne and Jack Grealish were particularly impressive, highlighting that the City machine is cranking fully into life.
By contrast, Chelsea created little going forward and this appeared to be a game where manager Thomas Tuchel was guilty of overthinking things a little.
Liverpool's defence goes missing
Liverpool's defence looked were woefully out of sorts at Brentford as the newly-promoted club grabbed a fully-deserved 3-3 draw.
Virgil van Dijk had an evening to forget, with Ivan Toney giving the Dutchman a torrid evening in front of a packed house at the Brentford Community Stadium.
Andy Robertson was thoroughly unconvincing at left-back, while Trent Alexander-Arnold was dreadful defensively on the opposite side.
With the communication between the trio and Joel Matip virtually non-existent, Liverpool were extremely fortunate to escape with a point.
Read: Manchester United misfit Donny van de Beek linked with move to Inter Milan.