Ever since his return to the Premier League, Cristiano Ronaldo has been the talk of the town.
From his proposed move to Manchester City, to his sudden U-turn and homecoming to Old Trafford, to his debut double against Newcastle United, to his late heroics in the Champions League, to his reluctance to press – Ronaldo is all anyone has been able to talk about.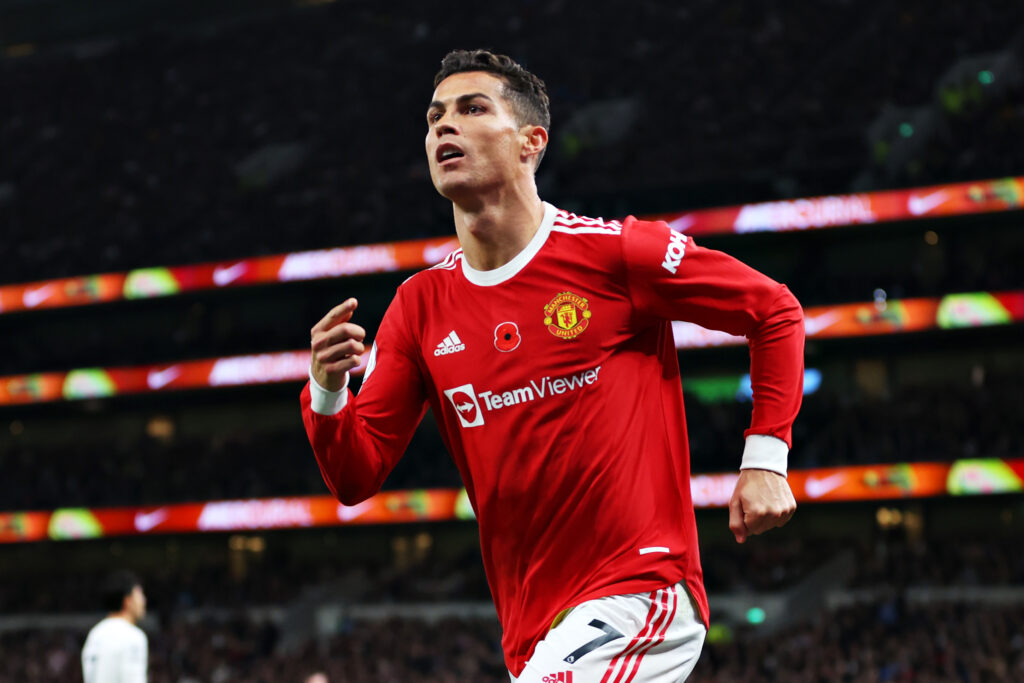 And now we're talking about him again after he was dropped to the bench for the fixture against Chelsea. The game finished 1-1 after Jorginho's penalty cancelled out Jadon Sancho's opener.
This has sparked a debate over why he was signed and whether it was worth bringing him back. It's strange to see a player of his stature left out in a big game.
Of course, he's 36 now. He's not going to play every single match. But to leave him out against Chelsea? That's a huge call.
After the game, Roy Keane and Jamie Carragher clashed in the Sky Sports studio over the matter.
The latter made the case that Ronaldo was not a planned signing. For most of last summer, United weren't looking for a striker.
Twelve years after leaving the Red Devils for Real Madrid, Ronaldo edged closer to a move to bitter rivals Man City.
This move not only would have shattered his legendary status at Old Trafford but also would have been a massive boost on and off the pitch for a rival.
This leads many people to believe that the Portuguese was signed to avoid a PR disaster.
But anyway, he's here now, so what's the aim? What are United trying to achieve this season?
Last season, they finished second in the league. They briefly led in January, but a poor run of form allowed Man City to take control and cruise to the title. Nonetheless, they finished above Chelsea and Liverpool.
This summer, they added three very highly rated players to their ranks, with Ronaldo being the third acquisition of the window alongside Jadon Sancho and Raphael Varane.
In addition, no one too important left. Given this, you'd think that the target was to challenge for the league title at the very least.
At his age, Ronaldo can't be part of a long-term project. He's not got long left at the top, and he'll want to win the biggest trophies before he retires.
But Keane disagrees with this argument, claiming that United were 'never gonna win the league' this season.
Instead, he believes that the Portuguese was brought in to help end their trophy drought. It's been four years since they last got their hands on any silverware, lifting the Europa League in 2017.
This is perhaps what they're best suited to right now. With the amount of talent in their squad, United can get through these games in moments. Whereas in the league, they don't have the consistency required to finish top.
But that raises one more question: if the cups were the target for this season, why was Ronaldo rested against West Ham United in the Carabao Cup in September?
Just three days earlier, the two met at the London Stadium in a league fixture. United put out their full-strength side and won 2-1, with Ronaldo bagging one of them.
They faced each other again in the Carabao Cup, but this time Ole Gunnar Solskjaer made 11 changes to his starting line-up. Ronaldo was left out of the squad entirely. The game finished 1-0 to the Hammers.
If the cups were the aim, it seems bizarre to play a full-strength team in the league and put out a second-string XI in the cup – especially considering that the Carabao Cup was probably their best chance of winning something.
Whether or not the target was to win the league, it looks out of reach now. Chelsea, Man City and Liverpool are streets ahead. So what should Ralf Rangnick be looking to achieve now?
While a title charge may seem like a fantasy, the top four is still very much a possibility. But that won't be enough to satisfy the fans. A trophy needs to come soon, and the FA Cup is their most realistic shot.
Read also: 5 talking points from Chelsea's draw with Manchester United.