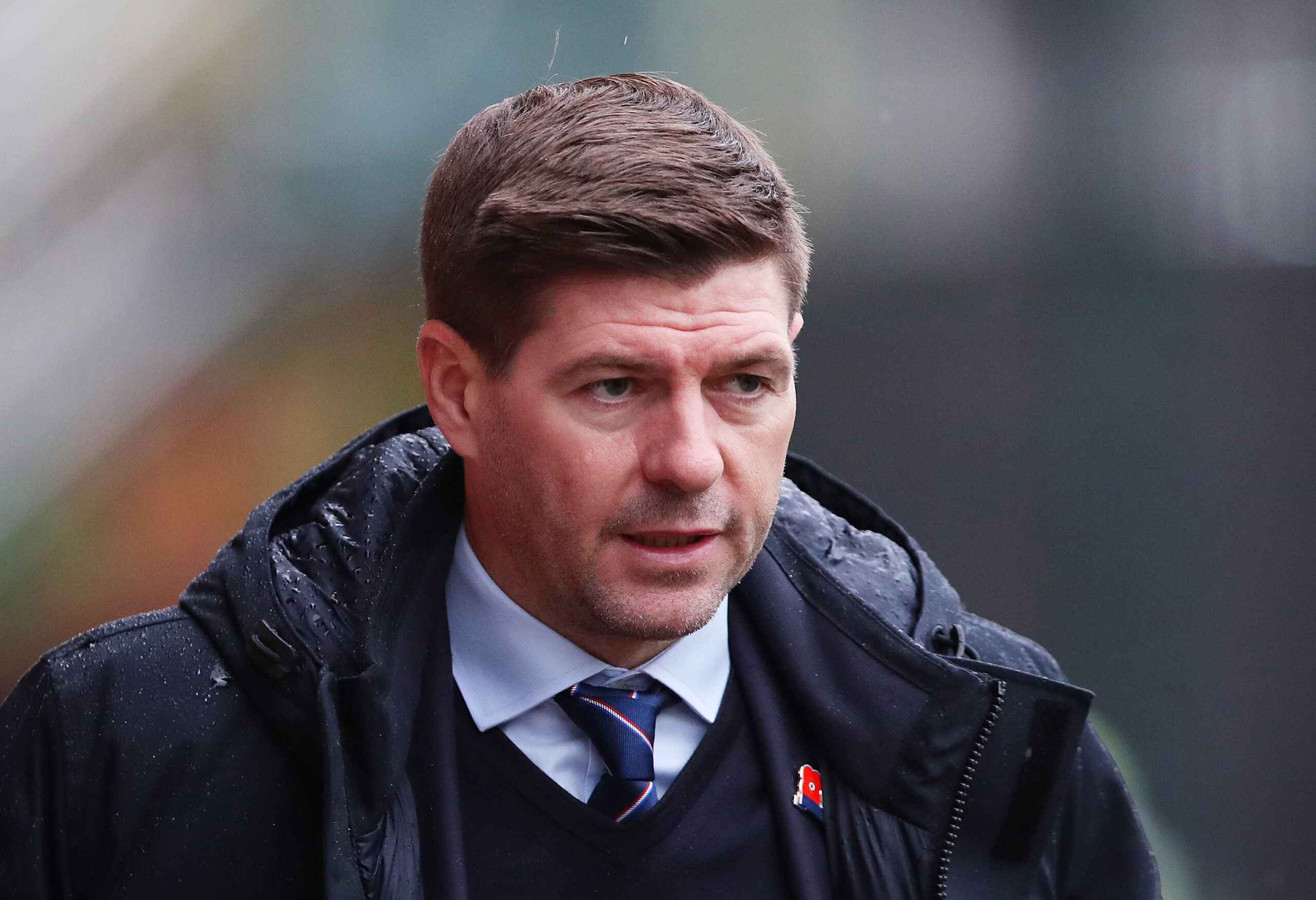 After a run of five consecutive defeats, Aston Villa decided to sack manager Dean Smith.
As a boyhood fan of the Villans, there is no one that the supporters would have wanted to succeed more.
However, they had been vastly underperforming for a while, and it was probably the sensible decision to let him go.
And now, they've found their replacement. The club have confirmed that Liverpool legend Steven Gerrard has been appointed as their new head coach.
Naturally, whenever a new manager is appointed at any club, several questions come up. Is he the right man? Is he an improvement on before? Does he suit this club and league?
But in this case, there is one further question – why would Gerrard leave Rangers for Aston Villa?
And it's a fair question. The former England international has done a fine job at Ibrox, ending Celtic's era of dominance in Scottish football. He's got a good thing going there.
In addition, Rangers offer the guarantee of regular European football, as well as an average home crowd of around 50,000 each season. These are two things that he won't get at Aston Villa.
So what can the Midlands side offer him that he won't get in Scotland?
Well, there's the obvious factor – money. It's no secret that the Premier League is the most lucrative league in the world, drawing in billions in broadcasting revenue and sponsorship money each year. Expect his salary to drastically increase at Villa Park.
But it's not just money. It's also an opportunity to climb the ladder and put yourself in the frame for some of the biggest jobs in the world.
Gerrard has often been named as the most likely successor to Jurgen Klopp at Anfield. However, it's difficult to build up an impressive CV while you're managing in Scotland.
His legendary status at Liverpool would give him an advantage over other candidates. Ole Gunnar Solskjaer and Frank Lampard got the jobs at Manchester United and Chelsea respectively, despite having little-to-no top-level experience.
However, those two are evidence that hiring a club legend doesn't always work out. The Reds may use them as cautionary tales and favour someone more proven.
But at Aston Villa, he can build up his reputation. If he can bring them relative success, he will work his way right to the front of the queue once Klopp leaves.
The unfortunate thing for Rangers is that they are simply lower down the food chain than most Premier League clubs.
If a player wants to play for Liverpool, Manchester City, Manchester United and Chelsea, their best path is via one of the lesser English sides.
Look at Virgil van Dijk as an example. He was winning trophies and playing in the Champions League at Celtic, yet still transferred to Southampton.
But by moving to the Saints, he got his foot in the door. He could prove to the major English sides that he was worth spending millions on. He wouldn't have got a £75 million transfer to Liverpool directly from Celtic.
And many others are following suit. Celtic sell four times as many tickets as Brentford and play in Europe, but that didn't stop Kristoffer Ajer dumping the Bhoys for the Bees. Odsonne Edouard swapped Parkhead for Crystal Palace.
And, until the Scottish league reaches a higher standard, it will continue to be this way.
Anyway, Gerrard is an exciting young appointment for Aston Villa, and it will be interesting to see how he fares in the Premier League.
Read also: Eddie Howe – is he the right man for Newcastle United?