Paris Saint-Germain fell to defeat against Manchester City on Wednesday evening. Kylian Mbappe gave them an early lead, but goals by Raheem Sterling and Gabriel Jesus gave the hosts all three points.
On the whole, it was a thoroughly deserved victory for the Cityzens. They had the overwhelming majority of the chances and largely managed to keep PSG's superstars quiet.
But, while the pundits were full of praise for the English side, Mauricio Pochettino's men came under plenty of scrutiny.
After the match, Jamie Carragher and Michael Owen were particularly scathing, claiming they had no chance of winning the Champions League.
And the reason why they won't? The front three. Lionel Messi, Kylian Mbappe, Neymar – these are the players that will hold PSG back.
Now, it seems bizarre to blame these three. They're three of the best players in world football. How could it be their fault?
Well, for all their brilliance on the ball, they don't do a whole lot of running off it. This upsets the balance of the team, and limits the amount of pressing that they can do.
When they face Man City, Liverpool or Bayern Munich, they will get outrun and quite probably outnumbered.
However, does this mean that they CAN'T win the Champions League?
It's worth mentioning that PSG were without Sergio Ramos and Marco Verratti in their trip to the Etihad Stadium. If they'd had these two, the result may have been different.
In addition, they had a glorious chance at 1-1, which Neymar put wide. The Brazilian would finish that most of the time and Les Parisiens would have claimed the three points.
PSG are not a better team than Man City – this was evident over the two games they played. However, if it had been a two-legged knockout tie, they would have progressed and Pep Guardiola's men would have been eliminated.
This is the difference between league football and knockout football. In the league, you'll have off days and slip-ups, but in general you'll finish top if you're the best team in the competition over the full season.
Whereas in knockout games, one mistake or unlucky bounce and you're out. One random moment of quality could see you through to the next round. You don't have to be the best to win it.
From the last ten Champions League winners, only four won their domestic leagues. In 2012, Chelsea won it after finishing sixth in the Premier League.
Real Madrid won four from 2014 through to 2018 but only lifted one La Liga title in the same time frame.
Being a cohesive team is a huge advantage, but it also helps greatly if you have players who can produce in moments. That's often how these tournaments are won.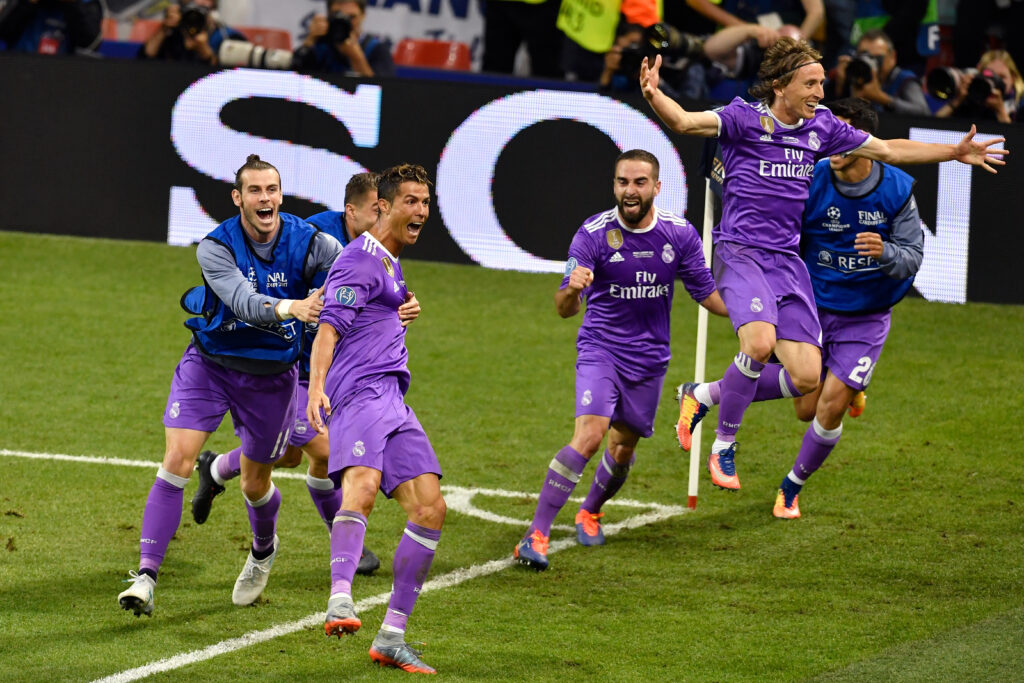 This is PSG's biggest strength. In that front three, they have players who can pull some magic out of nowhere. With Messi, Neymar, and Mbappe on the pitch, they could beat anyone in a one-off game.
If the French side were in the Premier League, they'd have no chance of lifting the title. Man City, Chelsea, and Liverpool are undeniably stronger. The best they could hope for is fourth place.
But to rule them out of winning the Champions League would be unwise. If they can maintain some defensive solidity, the goals will come, and they will win games.
Read also: 8 times a club legend became manager.